Rolling roadblocks have brought trunk roads in Scotland to a standstill as protesters target them in a demonstration over high fuel prices.
Drivers faced miles of tailbacks on the A92 Aberdeen to Stonehaven road on Monday morning.
Two tractors slowed traffic blocking both lanes while HGV drivers in other parts of the UK brought disruption to motorways.
Farmers across Scotland have said they are feeling pressures like never before, with costs of some materials spiralling by more than 300% in the space of a year.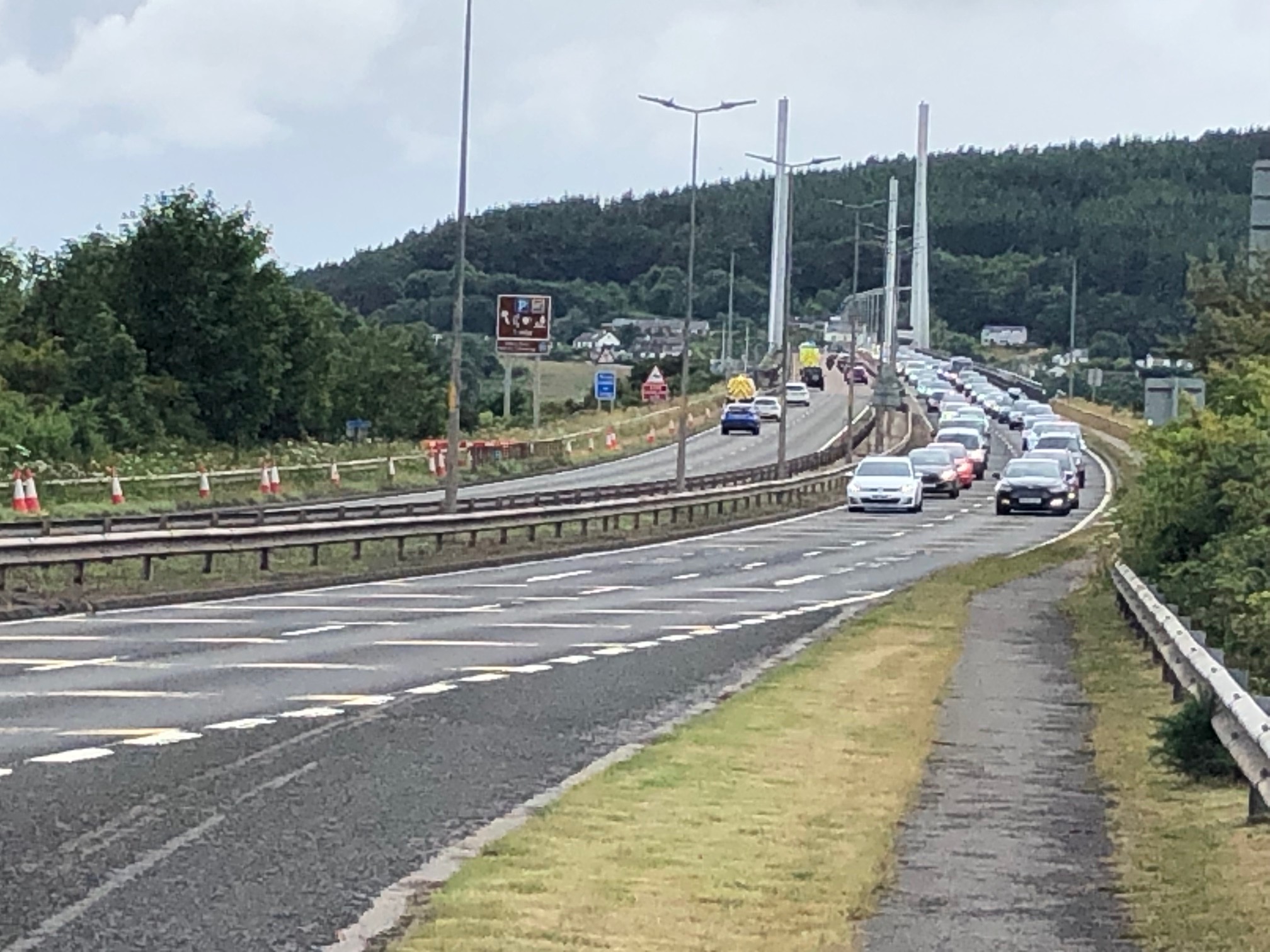 Under the banner of Fuel Action Protest, others brought disruption to the A9 in Inverness.
Police Scotland warned of longer journey times and urged people to drive at "an appropriate speed for the road conditions".
Road Policing chief inspector Lorraine Napier said: "We are aware of protests on motorways and trunk roads in Scotland on Monday, July 4.
"We urge all road users to drive within the speed limits and at an appropriate speed for the road conditions to encourage safe and responsible road use for all.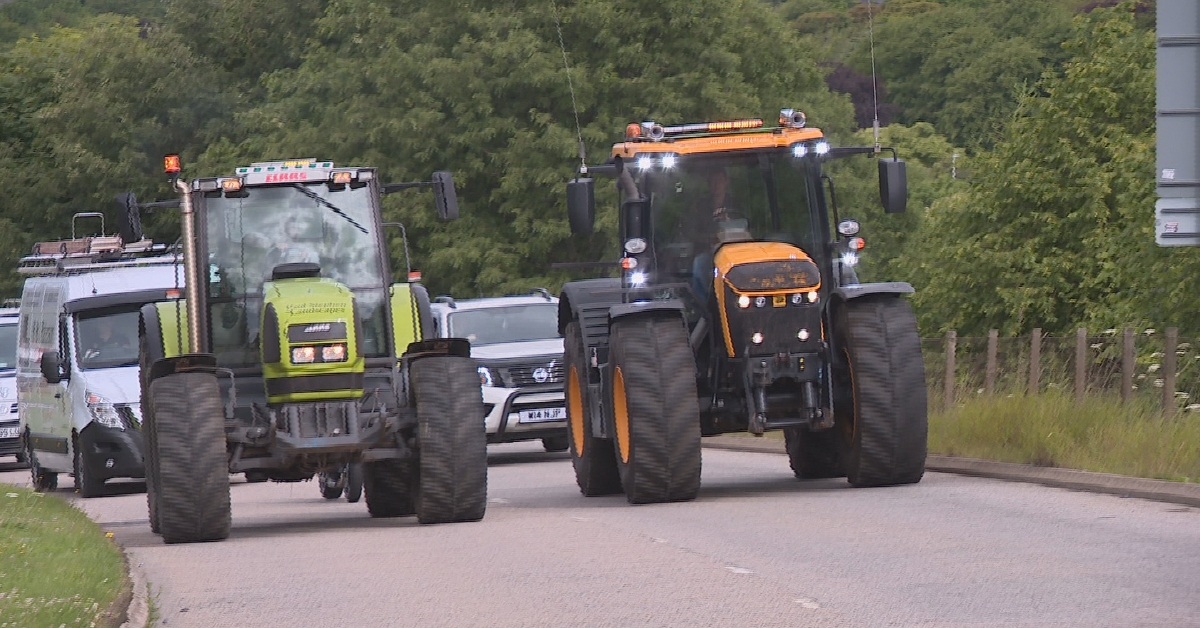 "Nevertheless, drivers should be aware that journey times could be longer than normal, especially on motorways and trunk roads, and make travel plans accordingly.
"Police Scotland is a rights-based organisation that puts our values of integrity, fairness, respect and a commitment to upholding human rights at the heart of everything we do. This means that we will protect the rights of people who wish to peacefully protest or counter-protest balanced against the rights of the wider community."
Chancellor Rishi Sunak said he will carefully consider calls for a "more substantial" fuel duty cut after the 5p per litre reduction implemented in March failed to halt price rises.
Figures from data firm Experian show the average price of a litre of petrol at UK forecourts reached a new high of 191.4p on Thursday, while diesel rose to 199.1p.
The government said that while it understands people are struggling with rising prices and have a right to protest, "people's day-to-day lives should not be disrupted" and warned that traffic delays "will only add to fuel use".
A government spokesman said: "While we respect the right to protest, people's day-to-day lives should not be disrupted, especially on busy motorways where lives are put at risk and resulting traffic delays will only add to fuel use.
"The new Public Order Bill will make it a criminal offence to glue yourself to a dangerous motorway, which sees police spending hours trying to safely remove people."