An Aberdeen fisherman is hoping for some good luck after catching a very rare blue lobster.
Ricky Greenhowe has been fishing for more than three decades and had never come across such a brightly coloured crustacean before.
On Thursday, Ricky was lifting lobster pots near Girdle Ness Lighthouse for the first time in eight months as the winter season had got under way.
"One of the catches today was this beautiful blue lobster that you never see", he told STV News. "They're saying it's like a one-in-two-million chance of seeing these things"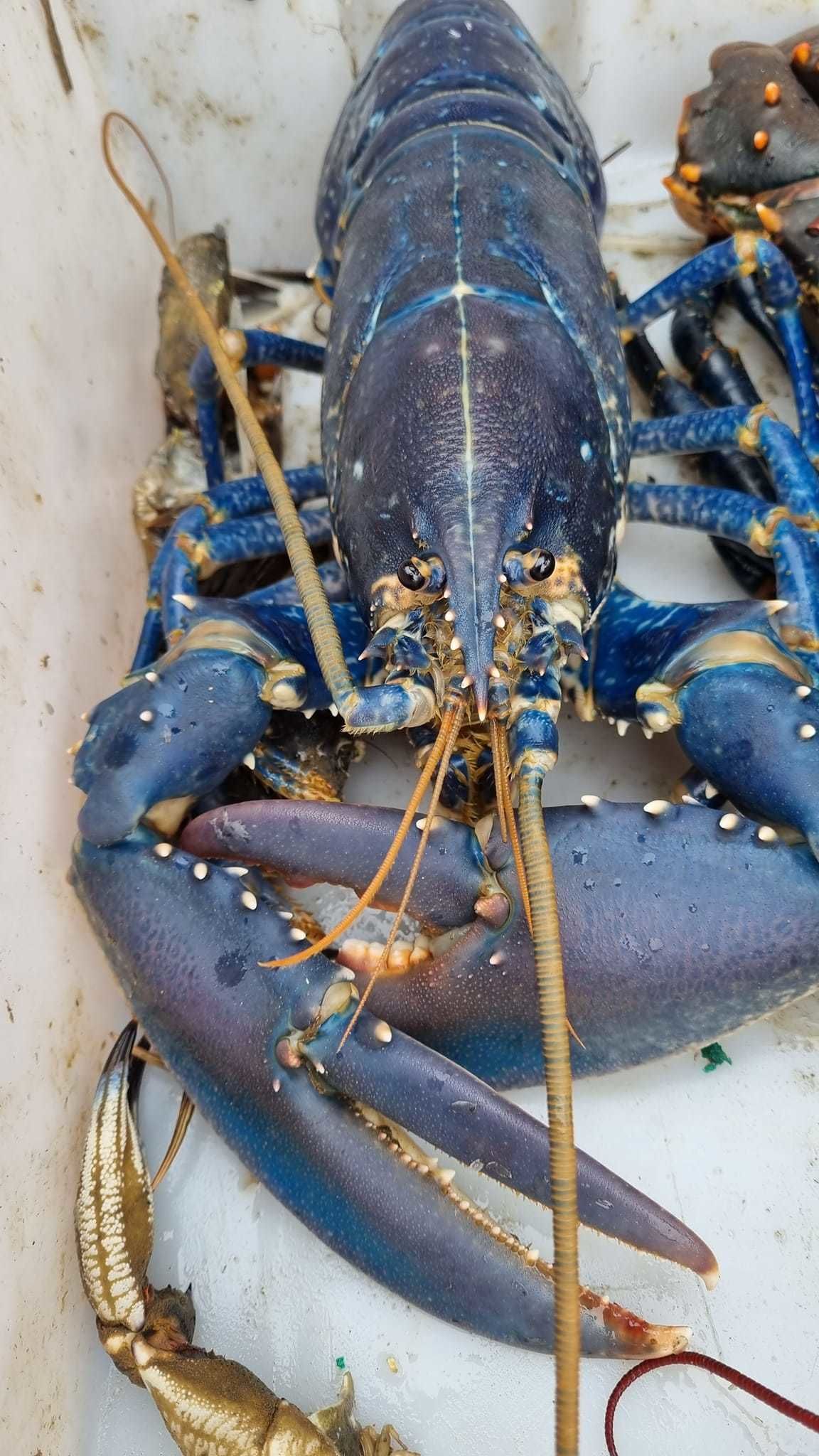 Usually Ricky would return such a healthy-sized specimen to the ocean to help keep up breeding stocks but he thought the Macduff Marine Aquarium might be interested in adding the rare animal to its collection.
Chris Rowe, displays officer at the aquarium, said Ricky's catch is approximately 20 to 30-years-old.
"Blue ones are about one-in-two-million, quite rare. So with a reasonably active lobster fishery here they will find them," Chris told STV News.
"We have two orange ones which are more rare. They also come in weird varieties, like half-blue half-orange."
The natural colour of a live lobster is usually a mottled brown to black colour which helps to conceal them from predators.
"I've been fishing since I was 14, I am 47 now and this is the first time I've ever seen a light blue lobster like that," Ricky said.
"I thought wow, took pictures of it and put it on my Facebook page."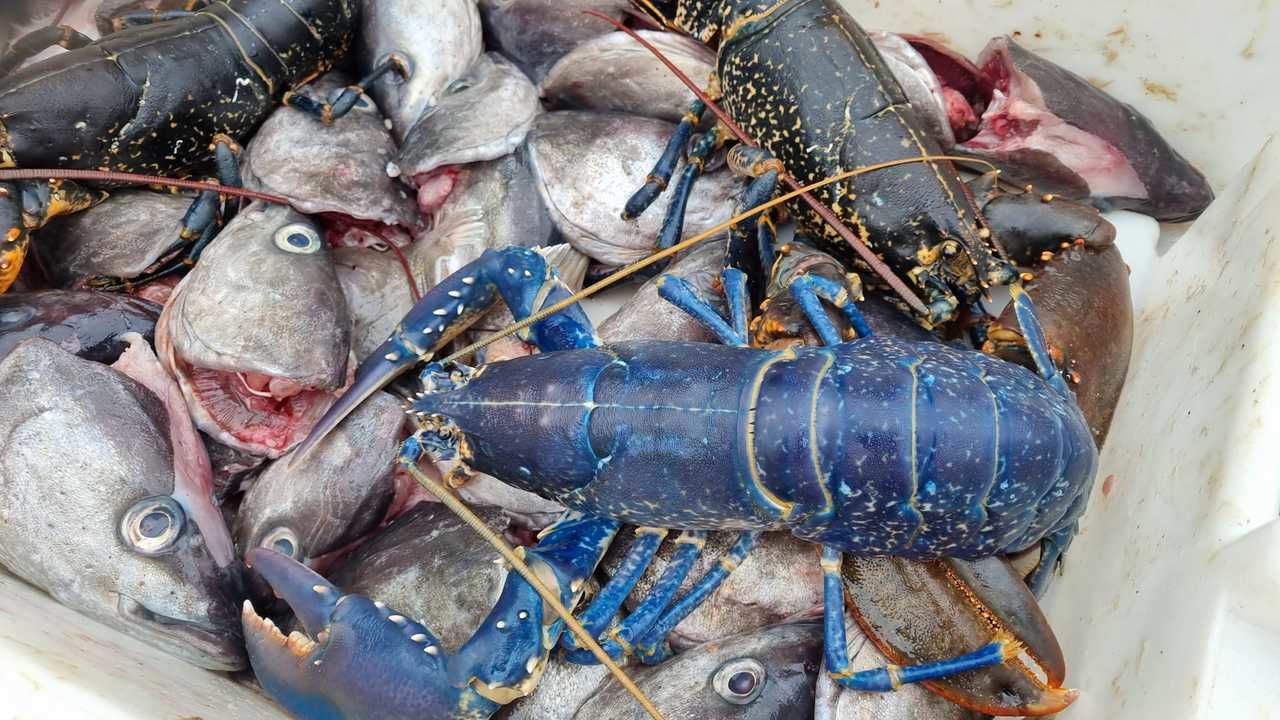 Lobsters only turn a bright red when exposed to extreme heat during cooking.
They and crabs have a pigment called astaxanthin in their shells.
While the crustaceans are alive, astaxanthin is bound to a protein called crustacyanin which combined, give off a blue-green colour.
These get separated when a crab or lobster is cooked and let the pigment's true bold red shine through.
Over the years different colour mutations have been discovered, from yellow to a brilliant blue.
The roughly estimated chance of discovering a blue lobster is one in two million – the chance of seeing a golden lobster is one in 30 million.