Firefighters have staged a second protest outside Perth and Kinross Council's (PKC) headquarters against nationwide cuts of £36m to the service.
The protest was made prior to a PKC meeting where councillors unanimously backed a motion calling for council leader Grant Laing to take action against the cuts to the Scottish Fire and Rescue Service (SFRS).
Councillor Laing will now request a meeting with cabinet secretary for justice and home affairs Angela Constance and community planning partners in the SFRS to express PKC's "serious concerns" and ask for the cuts to be reversed.
The SFRS has announced it will make £36m of cuts nationally over the next four years – £11m worth in 2023/24. The cuts will see an appliance in Perth decommissioned and Perth's workforce reduced from 68 to 63.
The motion – tabled by PKC's Conservative group – originally requested PKC's chief executive take part in the meetings too. However council leader Grant Laing said it was "not right and proper for him to be involved in political meetings". This was agreed by Conservative group leader John Duff who tabled the motion.
Councillor Duff then told councillors what the cuts would mean for Perth and Kinross.
The Highland Perthshire councillor said: "Perth Fire Station is our only full-time fire station. Frequently, full-time crews can be redeployed to areas where there are insufficient retained or volunteer firefighters available and the local pump has to go off duty.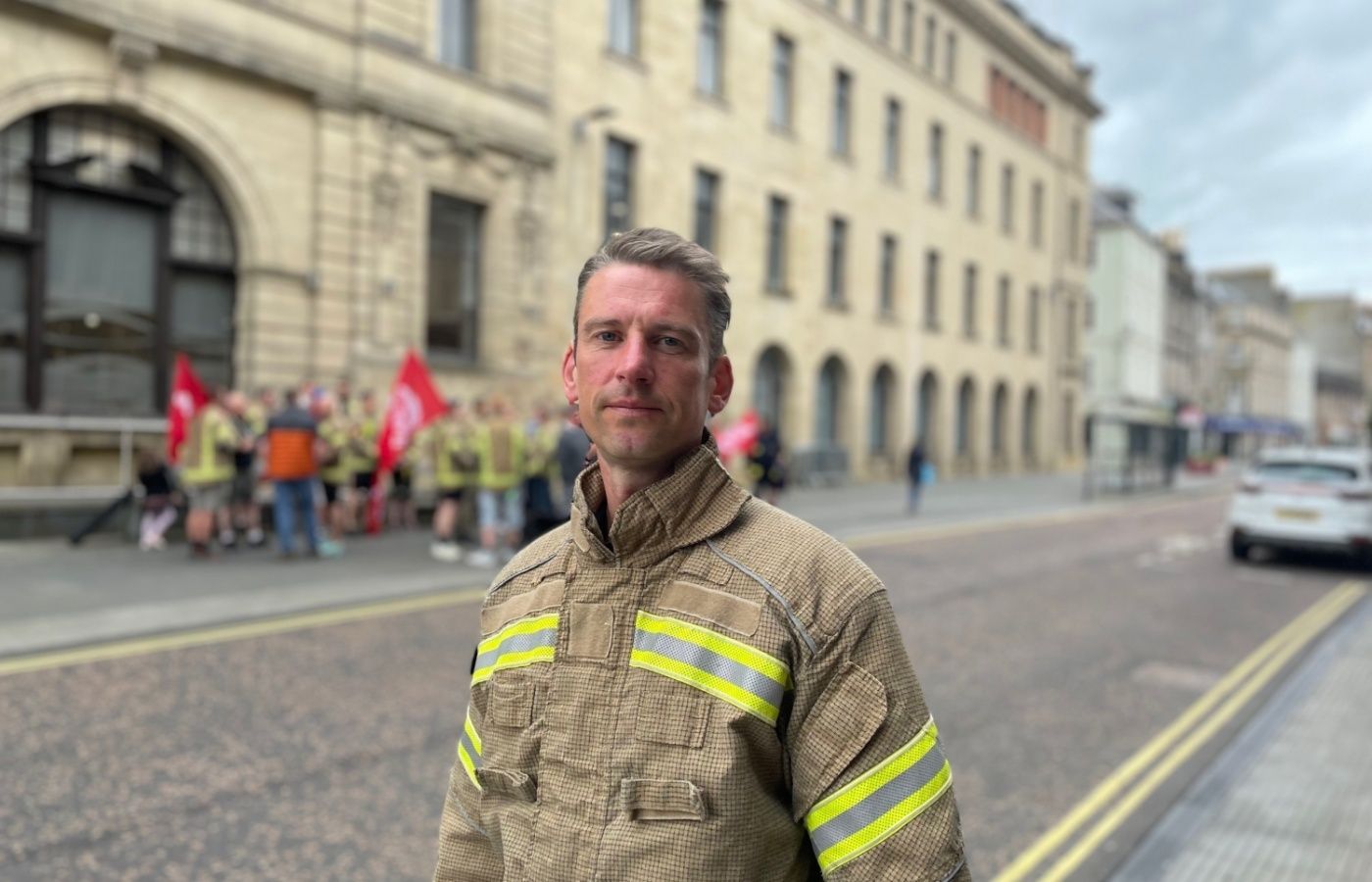 "Other than the City of Perth, Perth and Kinross is covered by ten retained and three volunteer crews and a reduction in full-time appliances will also have a significant impact on this type of cover across our rural areas.
"Fewer fire appliances and fewer firefighters mean our communities are at greater risk. These proposals to reduce fire cover in Perth will undoubtedly increase the risk not just to communities but to all our firefighters across Perth and Kinross."
The motion was seconded by Conservative Bailie Chris Ahern.
SNP councillor Tom McEwan called the motion "school room politics" and "pseudo parliamentary gaslighting" while Labour's Alasdair Bailey called for Trading Standards.
Bailie Bailey said: "This looks like a cheap knock-off of the motion we heard only last week."
On June 22 the Housing and Communities Committee councillors unanimously approved a motion from Labour councillor Brian Leishman for a meeting between councillors, council officials, SFRS senior management and representatives of Perth and Kinross SFRS.
The latest motion was also unanimously approved.
Prior to the meeting, around 30 firefighters joined by concerned councillors, members of the public – and some four-legged friends – stood outside the council chambers to demonstrate against the cuts
Those gathered outside PKC's headquarters on Wednesday called the move "short-sighted" and expressed fears lives will be put at risk. Drivers tooted their horns in support as they passed.
As part of the cuts, Perth Fire Station will reduce the capability of its Aerial Rescue Pump. From September 4, it will be used purely as a high reach appliance operated by a reduced two-person crew – cutting the number of appliances that pump water from three to two.
Labour activist and Scone and District Community Council chairperson Vanessa Shand is worried about cuts being made to the emergency services as a whole.
Shand said: "I think it will affect the community long-term. It's very short-sighted and I know it's happening right across the country.
"The community needs to know they will be protected when they need the emergency services."
Perth firefighter Richard Collingwood expressed concern about the length of time it will take to get an additional pump.
The firefighter said: "Perth is such an isolated location. The next closest one is 20 miles away so that's the biggest concern for firefighting and public safety."
Fire Brigades Union Perth secretary David Evans said: "In Perth we are losing a pump and we feel this makes the community and firefighters less safe."