A sunflower field in Perth has created a social media storm.
When farmer Crawford Niven, of Gloagburn Farm, came up with the idea, he didn't realise it would become quite the success it did.
The 24-year-old told STV News: "I'd seen it done abroad but I didn't think it could be done here in Scotland.
"And then a fellow farmer down south in England, he did one himself, so I was like we could try it, it might work."
And it more than worked.
Over the four weeks that it was opened for, thousands of people visited the field, sharing pictures on social media.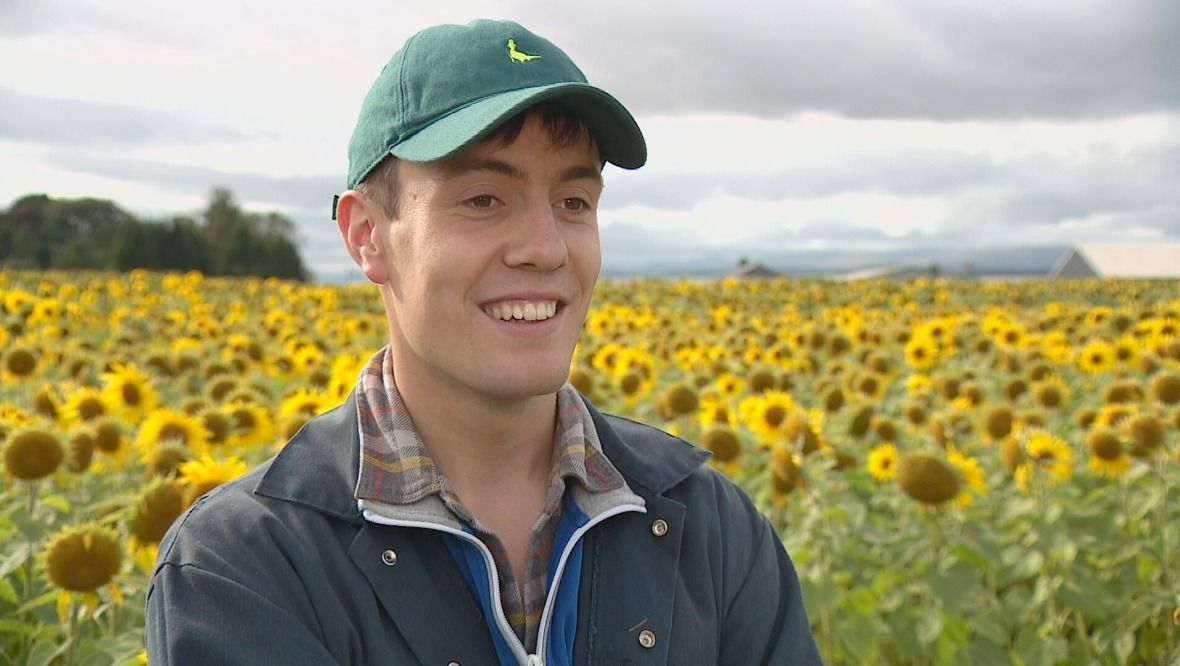 "It went crazy, it went absolutely wild," Mr Niven said.
"It just built up and built up and was kind of a social media storm. The dogs, the children, the elderly – anything and everything has been here.
"People loved it. I designed it as a 30-40-minute walk and you would see people come out three hours later with the biggest smile on their face, so yeah, it just went really well."
So well in fact, Mr Niven had to close the attraction early as the farm ran out of parking space and cars were backing up on the road.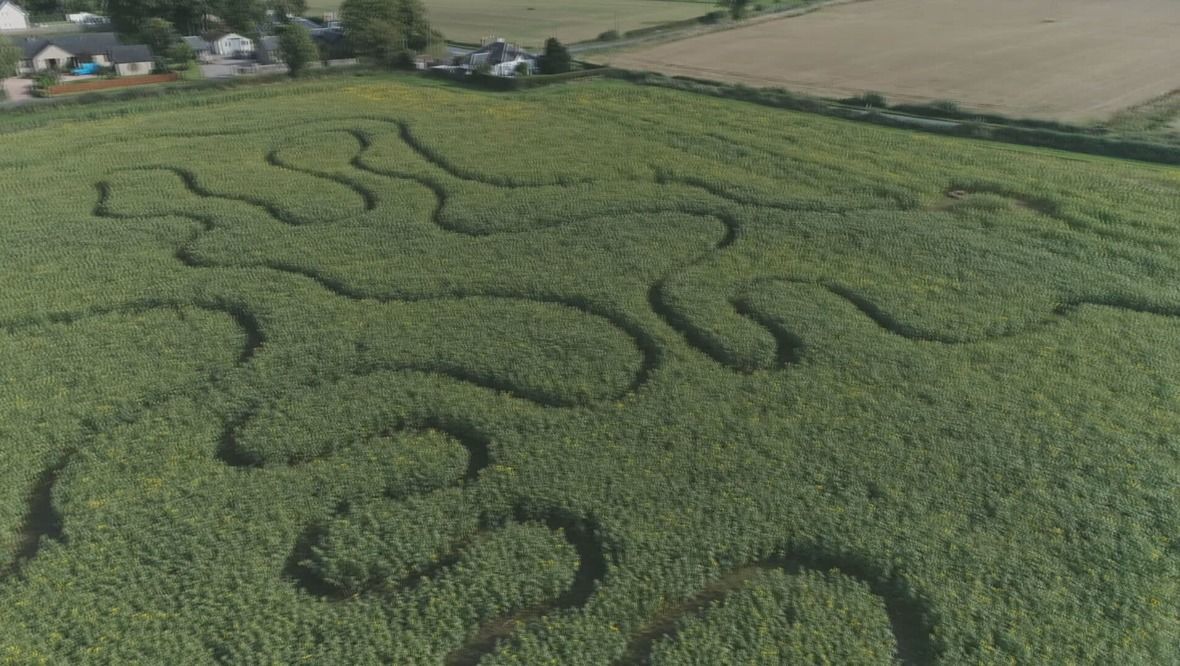 However, he plans to bring the sunflower field back next year with a new booking system in place and plenty more opportunities for people to embrace the magical sea of yellow so many enjoyed this year.
He said: "Sunflowers will be back again next year, but it gives you an idea to do pumpkins, tulips, pick you own, anything – people just like being outdoors.
"It's always good to diversify – I mean farming is changing.
"There's a lot of changes to sustainability and carbon footprint and all that kind of thing, so it's always good to add different things to the farm – to not rely just on the one thing – so that's what we're trying to do here."