The family of a Fife man who was killed in a New Zealand mine ten years ago face a race against time for justice.
Malcolm Campbell, from Cameron near St Andrews, was among 29 men trapped after an explosion at Pike River in 2010.
Peter Roger, from Perth, also died in the disaster. The bodies of the men have never been recovered.
Malcolm's father told STV News: "Malcolm was the last person to speak in the mine, he was one of the last guys to speak on the radio because we recognised his voice, they sent the audio to us and when he was speaking you could hear the explosion at 3.45pm and then there was nothing after that."
After two years and more than $50m spent re-entering the pit, the New Zealand government now want to seal up the mine in just 19 days.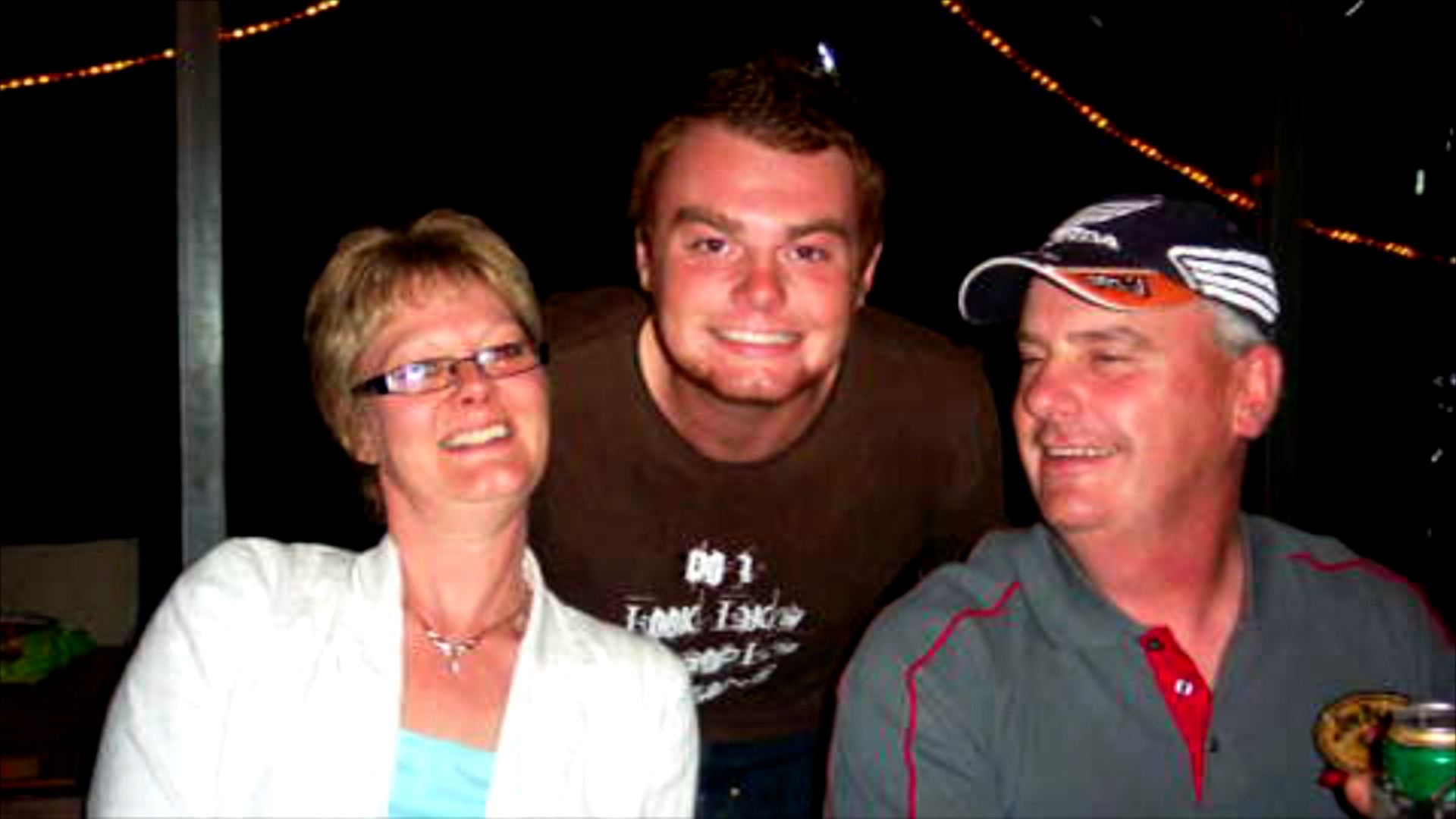 The re-entry team has now reached the end of the drift – the main passage into the mine – but are around 15 metres from the main source of the explosion.
The families are urging the government to rethink the decision and tunnel further to reach the area where experts believe the men died and where there could be crucial evidence to help bring a prosecution.
'We've never expected Malcolm to come out but as a parent you never stop thinking about what would have happened or what could happen.'

Malcolm Campbell, Malcolm's father
"They're so close so why give up now," said Jane Campbell, Malcolm's mum.
Mr Campbell added: "Even if they get one body out somebody would get closure.
"We've never expected Malcolm to come out but as a parent you never stop thinking about what would have happened or what could happen and this little bit of hope, you can't go to bed at night and not think 'what if'?
"I think it's really terrible if they don't because it's the last chance we've got to get to the main source of the ignition and it's so close."
The New Zealand government said it is too difficult and too expensive to go any further into the mine.
However, experts believe crucial evidence and the bodies of at least some of the men can still be recovered.
Scot Tony Forster, a former chief mines inspector in New Zealand, has a wealth of experience of reopening mines and recovering bodies from pits.
Mr Forster, brought up in Prestonpans, is part of the Independent Technical Advisory Group (ITAG) which has produced a plan to expand the underground investigation work at Pike River.
He said: "There's been nobody brought to account, there's been no technical answers.
"We don't really know what caused the explosion so the mining community is none the wiser and I believe from a mining point of view it's technically feasible to do this work and I believe it can be done with the proper risk controls I believe it can be done safely.
"We think the main fan site is important for the police investigation and we want to support the police to gain access to that area to carry out forensic investigation."
A Royal Commission Inquiry in 2012 found a catalogue of safety failings and ongoing problems with gas and ventilation but no one has been prosecuted.
The families now want to exhaust all possibilities of retrieving any evidence before the mine is sealed up to give them the best chance of getting justice for the men that still lie there.
Mrs Campbell added: "We know where Malcolm is so that's a comfort to us but we just want some kind of answers and why it happened.
"We just want justice for them, they deserve that."