With a 15,000 capacity, a media centre, nearby hotels and an international airport less than a mile away, Aberdeen's P&J Live seems an ideal destination for Eurovision.
Even though it desperately wants to, defending champion Ukraine may be denied its right to host next year's song contest due to security concerns following Russia's invasion.
Talks have opened to host it in the UK instead – as the runner-up in 2022 thanks to Sam Ryder's song Spaceman – and Glasgow immediately emerged as a frontrunner.
First Minister Nicola Sturgeon even said in a tweet: "I can think of a perfect venue on the Clyde!". The reference was to the OVO Hydro, but many in Aberdeen believe the Granite City could produce a show "to match any city in the world".
Among them is Aberdeen North SNP MP Kirsty Blackman, who has signed an open letter to the BBC (as the host broadcaster) and Eurovision organisers asking them to consider P&J Live.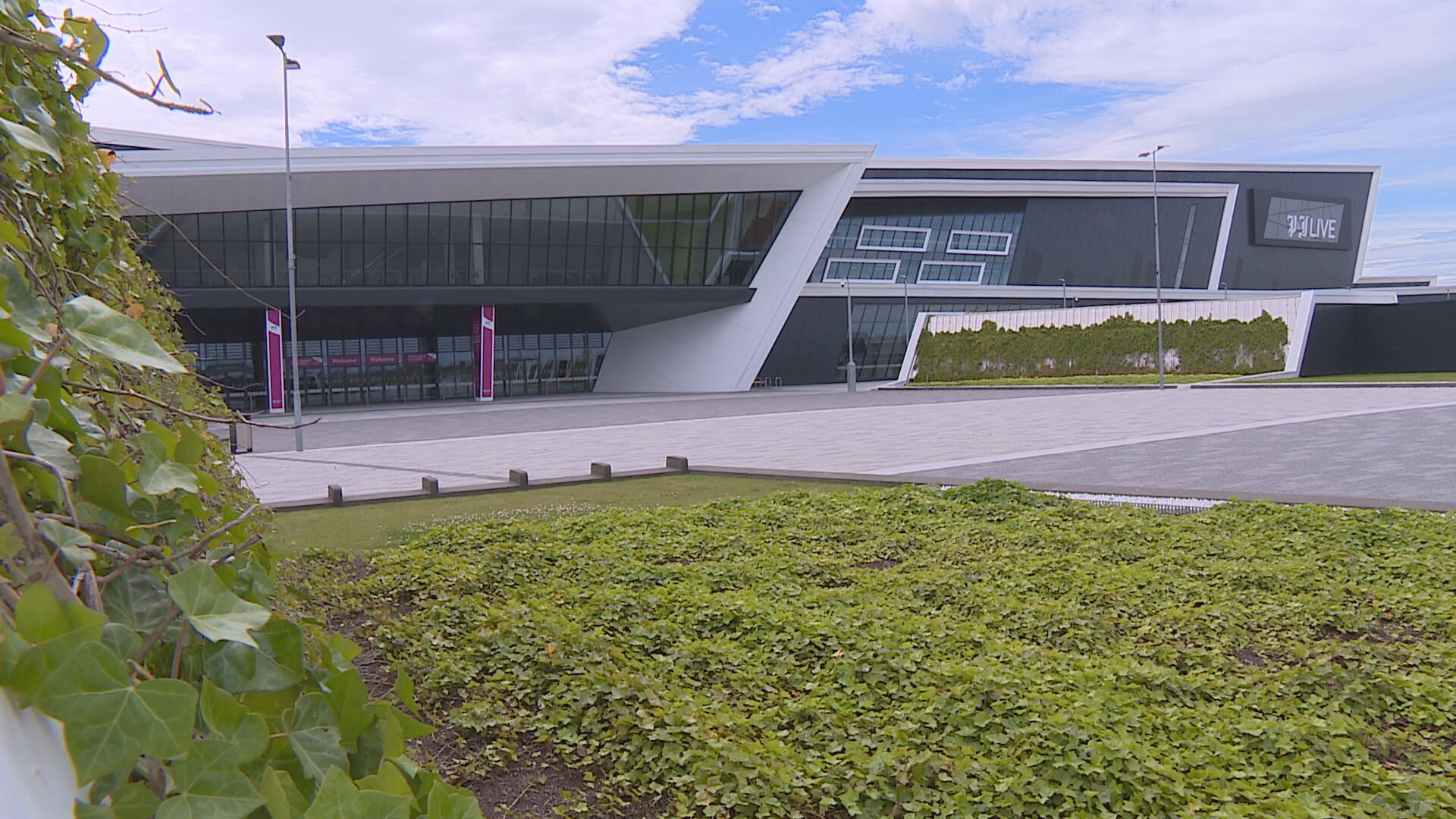 "Of course, we would've loved Ukraine to hold the competition, but since they're unable to, we've jumped at the opportunity for Aberdeen to be considered," she told me.
"Crucially, we have Scotland's largest conference centre, it's brand new, it's purpose built, it's made for something like Eurovision.
"The amount of revenue and excitement this would generate in the city would be incredible."
An Aberdeen bid to host the glitz, glamour and fabulousness of Eurovision would have no shortage of support from locals.
Superfan and taxi driver Kevin Sherwin has been in the audience for 23 contests and would love to see it arrive in the north-east of Scotland.
"This competition is so much more than the final night, it's two weeks long and has so many people associated with it," he said.
"I think, unlike other cities in Scotland, our event complex has everything under one roof.
"We've also got so many other sites here we could utilise. We could have the Euro parade in front of Marischal College, one of the world's largest granite buildings, and perhaps we could do something with Balmoral Castle."
There's not long to wait – it's expected that a host will be decided by August. And the city council also hopes it will be coming to Aberdeen.
A spokesperson said: "We would be pleased to welcome it to Aberdeen. The Eurovision Song Contest is a massive event with a worldwide audience.
"We have the city, the people and infrastructure to support international events such as this and it would provide a major boost to the Aberdeen and Scottish economies and raise the city's profile with potential investors and visitors."