Scotland's oldest miniature railway reaches the end of the line on Sunday.
The steam-hauled trips along the coast at Arbroath have carried around two million passengers over the past 85 years.
Dwindling numbers have led to a decision to close the attraction, which has been operated by three generations of the Kerr family.
"There have been some wonderful memories shared at this railway," said John Kerr.
"I can still remember days when there were huge queues.
"The buzz that was created was just wonderful and that's what I will always think back to."
Ten years ago the railway was carrying an estimated 14,000 passengers a year, but in 2019 the figure had dropped to around 3500.
In its heyday, 60,000 passengers a year would take to the carriages, pulled by Firefly the steam engine to enjoy trips up and down the quarter-mile track.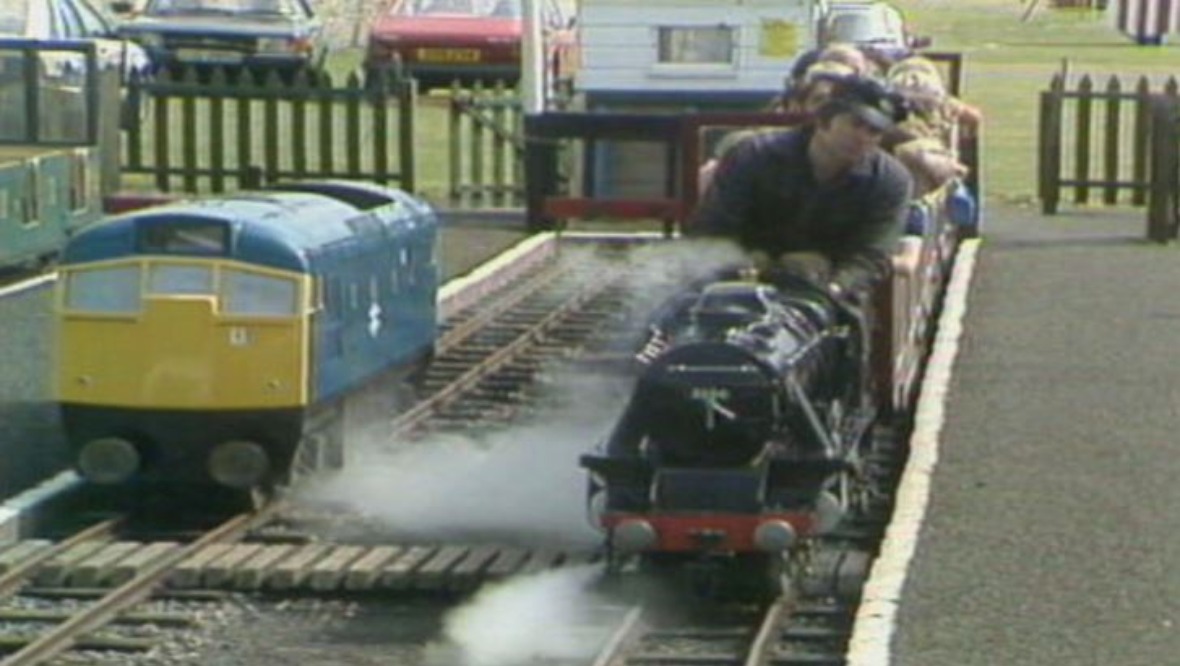 "The playpark used to be 50 metres away from the railway and then the council took the decision to move it about 500, 600 metres away," said Mr Kerr.
"But whenever the wind picks up or it's threatening with rain, families want to stay next to their cars, the toilets and the playpark.
"Our hands are tied. There's really not much else we could have done and that's really been the major factor in why the numbers have declined."
Firefly is scheduled to make her last runs along the track at 1pm on Sunday, before steaming off into retirement.
Mr Kerr added: "The first time I was at the railway was when I was three days old.
"Dad insisted on bringing me down as soon as I was out the hospital so there's a lovely picture of me sitting in my cot on Firefly."