Moray Council has approved an emergency funding package as part of a programme to tackle erosion on its coastline.
Kingston, beside the River Spey, is a priority area for action.
A number of homes there are teetering on the edge following a series of storms in recent years.
The £160,000 Scottish Government investment has been welcomed.
The consensus of an online Moray Council meeting on Tuesday was that while any substantial funding was welcome, it had come "late in the day".
Innes Community Council's Jim Mackie has spoken of the village ultimately being washed away if sea defences aren't installed as a matter of urgency.
Speaking after councillors approved the financial package, he said: "The decision is what we've experienced over the years – 'we'll send somebody in, we'll get more consultations, spend money on that, delay things and we may spend money for the future if we can get it from the government'.
"But at the moment they're not prepared to do anything at all."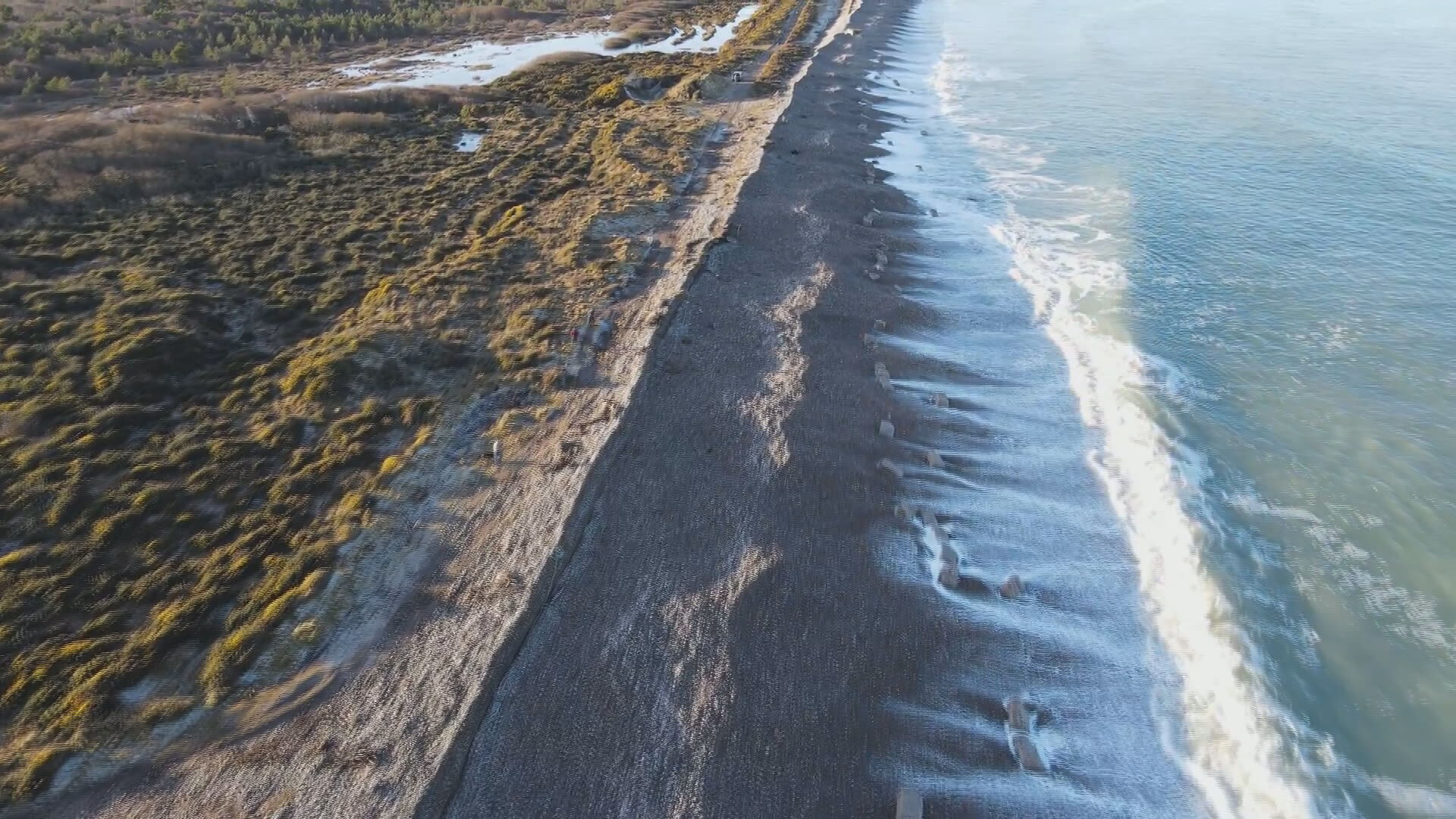 A fierce storm in 2012 ravaged the Kingston coast. Others followed.
Residents of the village are increasingly concerned about the safety of their homes.
There is local concern about flooding from the River Spey plus coastal erosion from the North Sea.
A gravel bank has reduced by at least 100 yards in the past decade, reducing the distance between the sea and Kingston.
Resident Anne Speak said: "As it gets closer and closer you can see the whites as they crash on the rocks. It's quite scary at times.
"There's no contingency in place. If all these houses get flooded, what do we do? We're mainly older people."
David Mackay said: "I've lived here for over 50 years and the coastline has changed dramatically, the river has changed dramatically.
"We have a heritage trust that exists to tell people about the ship building heritage here.
"If the beach was to continue to move south, the town that has all that heritage would cease to exist."
In a technical report to councillors, senior engineer Will Burnish had stated that "managing coastal erosion risk is a complex process due to the nature of the shingle bank and sediment movements".
He added: "In this location, this is due to the high sediment load which is carried down the River Spey combined with the sediment drift along Spey Bay.
"This area of coastline is also a Site of Special Scientific Interest and a Special Area of Conservation, which means there will be restrictions on the type of works that could be undertaken at the site."
The funding package will come from a £12m Scottish Government pot of money for local authorities to draw up proposals to combat the impact of the rising sea level and more severe storms.
The £160,000 must be spent within 12 months.
It is understood that additional Scottish Government funding will be available after 2025.