A patient who suffered irreparable nerve damage after receiving surgery from disgraced Dundee surgeon Professor Sam Eljamel says he "immediately knew there was problems".
John Grant had surgery to remove a protruding disc in his spine 13 years ago.
The operation carried out by Eljamel caused irreparable nerve damage and led to a life of constant pain.
"I complained to him and was just rebuffed," Mr Grant told STV News.

"I saw the other surgeon and was told parts of your spinal column have been severed, was told the simple facts that he's messed your operation up and there was nothing they could do about it and that's when I left and thought this is my life."
Mr Grant is among a growing group of patients left with life-changing injuries who are demanding a public inquiry.
He joined a group of protesters who gathered outside the Scottish Parliament on Wednesday.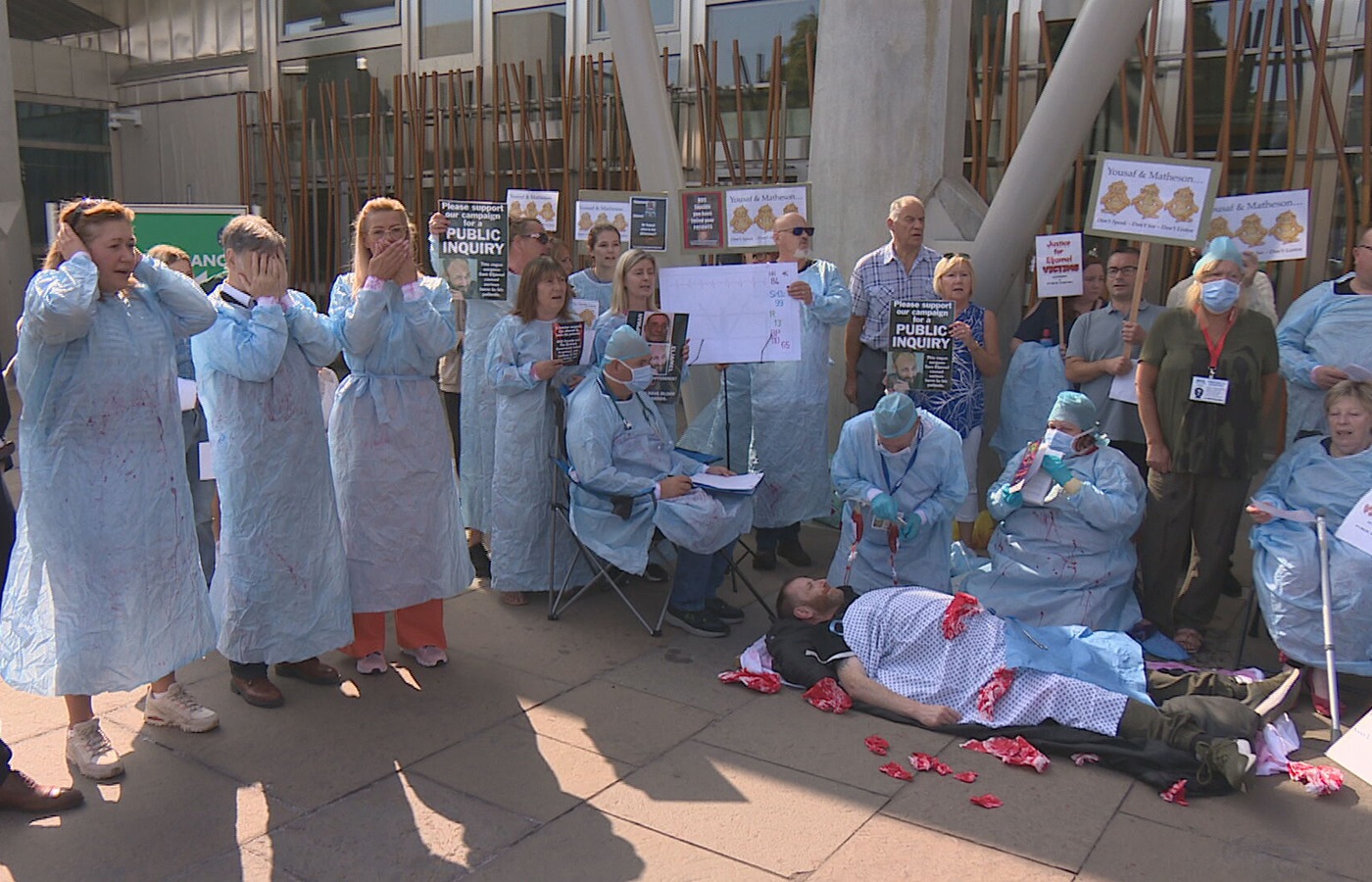 Professor Eljamel worked at NHS Tayside between 1995 and 2013, when he was suspended by the board following three months of "indirect supervision" as a result of complaints – with the supervision deemed "inadequate" in a report released this week.
He also faced a legal claim in February 2013, but operated on 111 patients in the following six months.
Health secretary Michael Matheson will set out plans for a "robust" investigation in the Scottish Parliament on Thursday after "serious concerns" were raised in an internal review.
That review, published last week, criticised NHS Tayside for initially placing Eljamel under indirect supervision rather than suspending him.
Matheson said the health board's due diligence report raised "serious issues of concern".
Jules Rose is another patient whose life has been affected by surgery performed by Eljamel. He removed her tear duct instead of a brain tumour while he was under indirect supervision.
The following day he was suspended.
Ms Rose leads a group of 146 patients who have refused the health secretary's offer of an independent review of individual cases.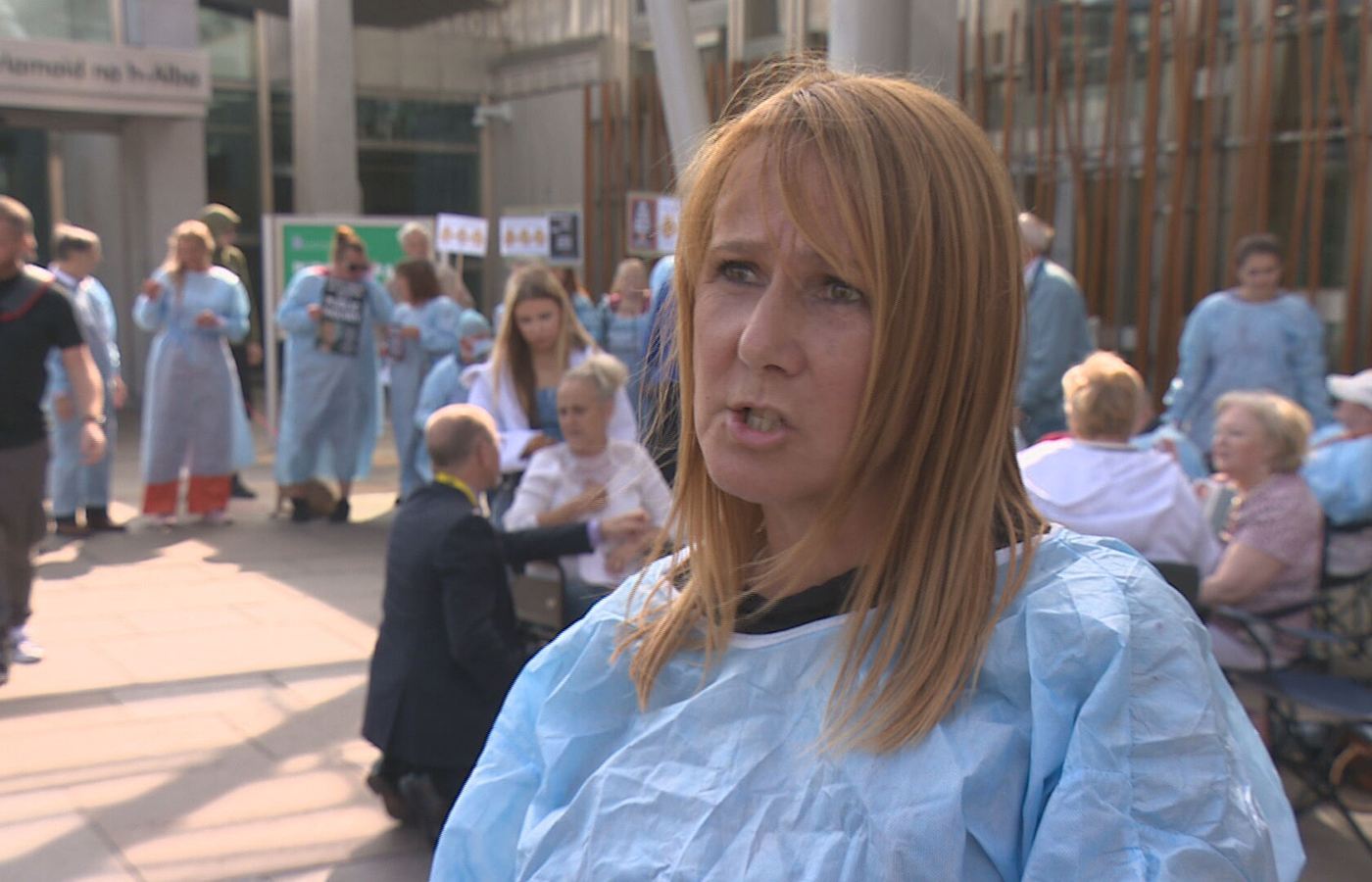 She said: "They keep deflecting from the gravity and scale of this scandal and they keep trying to deflect it back to Professor Eljamel, but there is evidence that there was a lack of clinical governance and a lot of management failures.
"The revelation of the latest due diligence review from NHS Tayside shows why we need a public inquiry. If this is what NHS Tayside is owning up to, what else are they hiding?"
Despite repeated calls by Eljamel's victims for a public inquiry, First Minister Humza Yousaf believes the preferred method of investigation would be an independent review that would provide answers quicker.
He also said a potential public inquiry would not be able to compel Professor Eljamel to attend and face questions.
Eljamel is currently believed to be operating in Libya after he was suspended from NHS Tayside in 2013.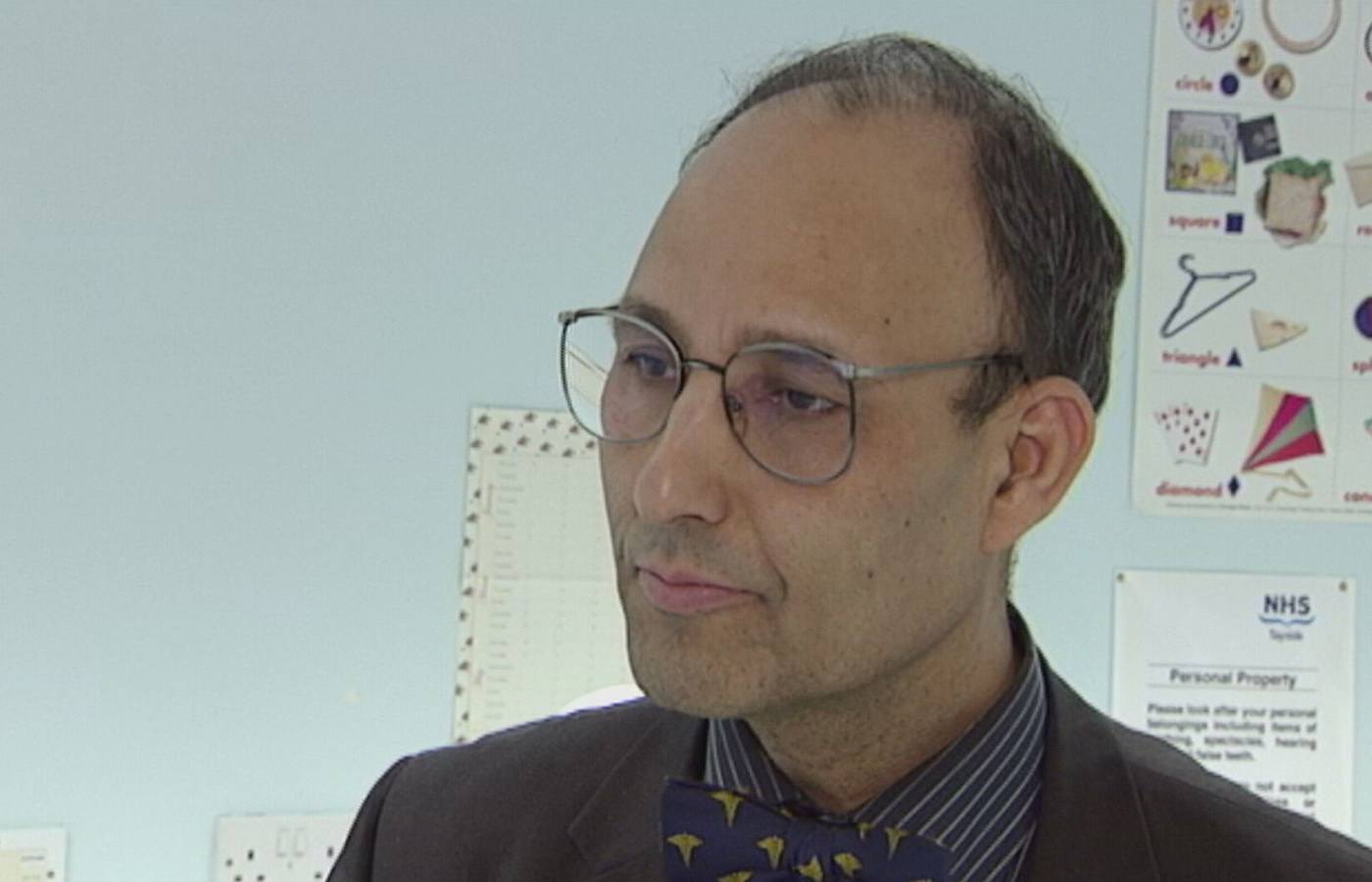 Matheson has now said he believes the rogue surgeon should "be brought to account" for the harm caused to patients.
He said the Scottish Government has extradition procedures in place with Libya that could be used depending on a police investigation.
Matheson said: "The last location we knew that Eljamel was in was in Libya.
"There's still a police investigation ongoing in relation to this issue, which is a live investigation and of course we do have extradition procedures in place with countries like Libya.
"That will be determined by the police and Crown Office forward, but that's a live investigation.
"My view is that he is an individual who should be brought to account for his actions."