Electrified trousers are helping a man paralysed from the chest down to get back on his feet.
Ali Johnston, 38, was left unable to walk after being struck by a car four years ago.
He is now able to take a few steps thanks to a device developed by a pair of physiotherapists in Moray.
The MYGO sends electrical impulses to specific muscles and helps people with spinal-cord injuries or neurological issues to stand, balance, step and even walk.
Mr Johnston, from Nairn, spent a year in hospital after the crash, but hopes the trousers will allow him to play more with his five-year-old daughter Kasey.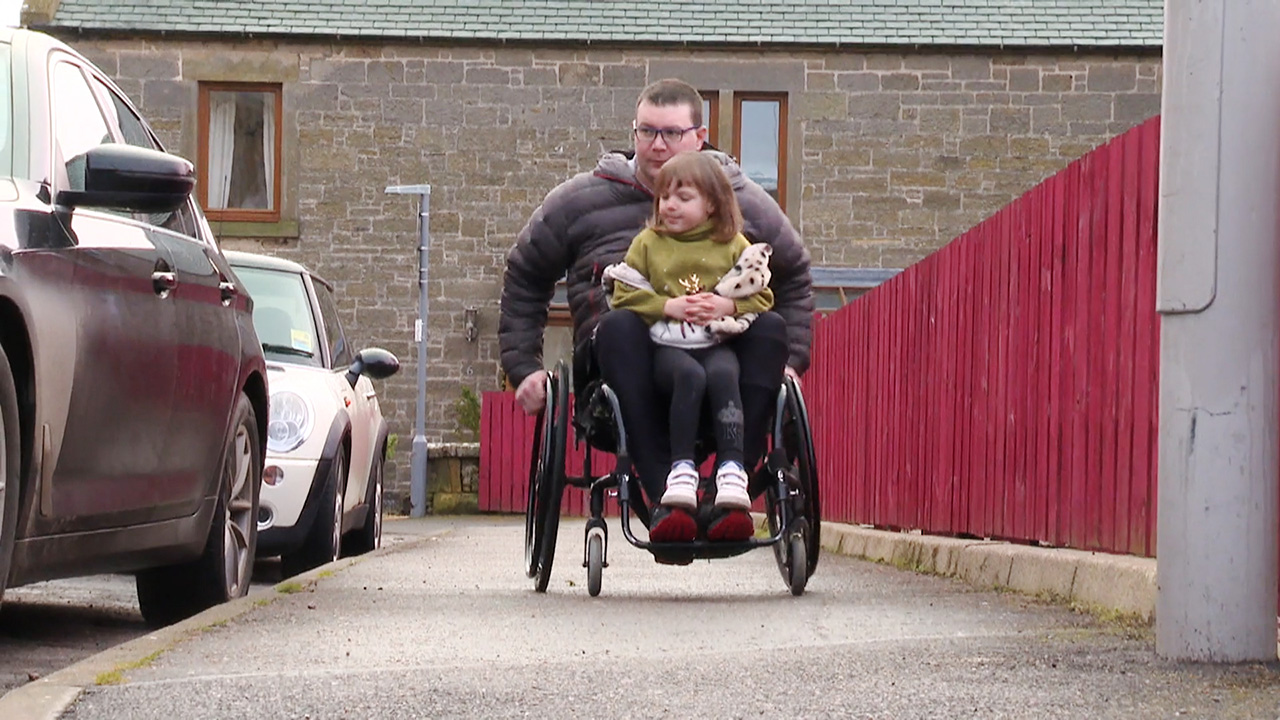 "I'll get to take my little girl to the park and push her on the swings," he said.
"It's an absolutely brilliant stretch when you get up. I forget how tall I am, everybody forgets how tall I am, but it's just a wonderful thing.
"We've been able to take two steps forward, two steps back. On one occasion, I jumped twice. Don't know how, but I did.
"With the signals going through you, the legs are just itching. Everything's just itching to go."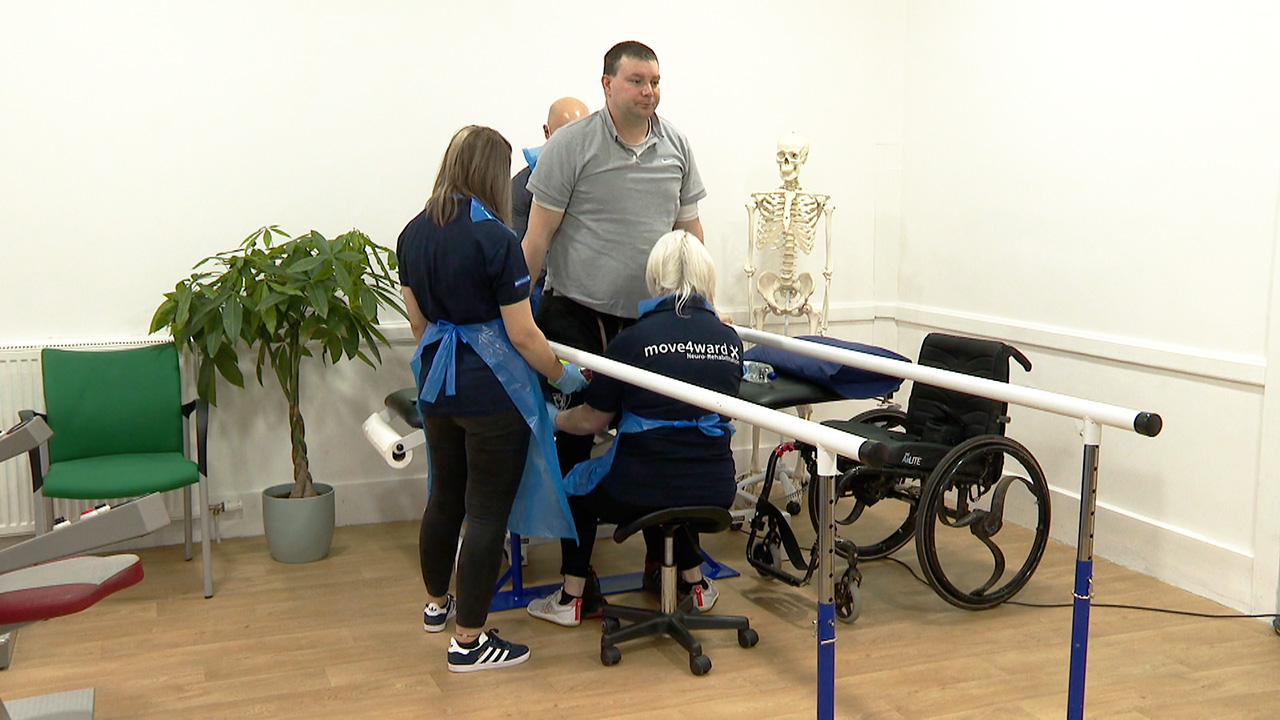 The physios behind MYGO wanted to create something that targets more muscles than other devices on the market, and is more affordable and easier to wear.
David Powney and Jude Simms have secured grants to develop the technology and are now crowdfunding with a view to clinical trials and eventually making them available to buy.
Ms Simms said: "Our product can stimulate up to 18 muscles and eventually we want to see a sequence of standing up, walking and sitting down."