A miniature version of Edinburgh Castle, made entirely of shortbread, has been unveiled.
The latest element of the Walker's Shortbread experience has seen the iconic Scottish landmark recreated with 2,933 biscuit pieces and put on display at Aberdeen Airport until October 31.
Located past security, the crumbly recreation of the castle will reach over 223,000 tourists departing from the city.
The food art has been constructed by renowned UK food artist, Prudence Staite, and visitors to the shortbread stronghold will have the chance to sample the traditional Scottish biscuit.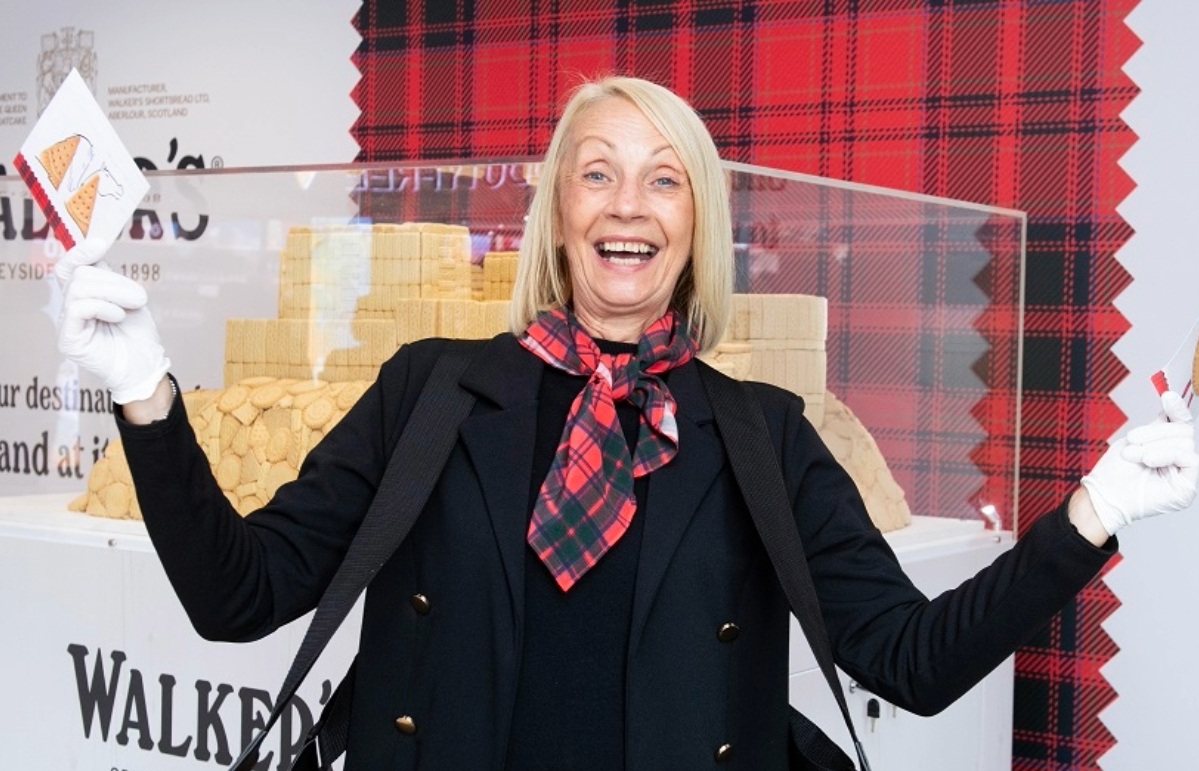 The experience was launched following increased demand for Walker's Shortbread in airports – with sales of the snack rising by 150% in the past year.
The pop up stall says it has "Scottish heritage at its core" and was previously located at Edinburgh Airport.
Sarah Macaulay, head of marketing at Walker's Shortbread, said: "After the success of our Edinburgh Airport brand experience, we're thrilled to bring this pop-up experience to travellers at Aberdeen Airport this September.
"It is a very busy period at the airport as the city welcomes business executives attending the SPE Offshore Europe event – we're sure our shortbread experience will delight them as they head home, with room in their suitcases for a delicious reminder of Scotland."