Karate fighters in Dundee have been taking part in pioneering research ahead of the World Championships in the city next month.
Researchers at Abertay University have been providing fitness training and analysis in a world first study into karate performance.
Hannah Davidson is among the fighters hoping for a glory at the 2023 WUKF World Karate Championships in Dundee.
Within her training, she's been taking part in a pioneering study with Abertay University to ensure she's performing at her best.
She told STV News: "A lot of recovery, a lot of making sure we're less fatigued, building muscular endurance, making sure that we're at our best ability throughout the whole of competition, throughout the whole fight, throughout other fights.
"I've definitely seen the improvements from it."
For the last four months, researchers have been testing and monitoring athletes' fitness through high intensity interval training.
"We're using sprint-based training, which we've done a lot of research on here at Abertay as an effective way to increase muscular endurance without actually getting any weight," said Dr John Babraj.
"The other thing we're doing is now we're going to look at how the muscle responds during kumite.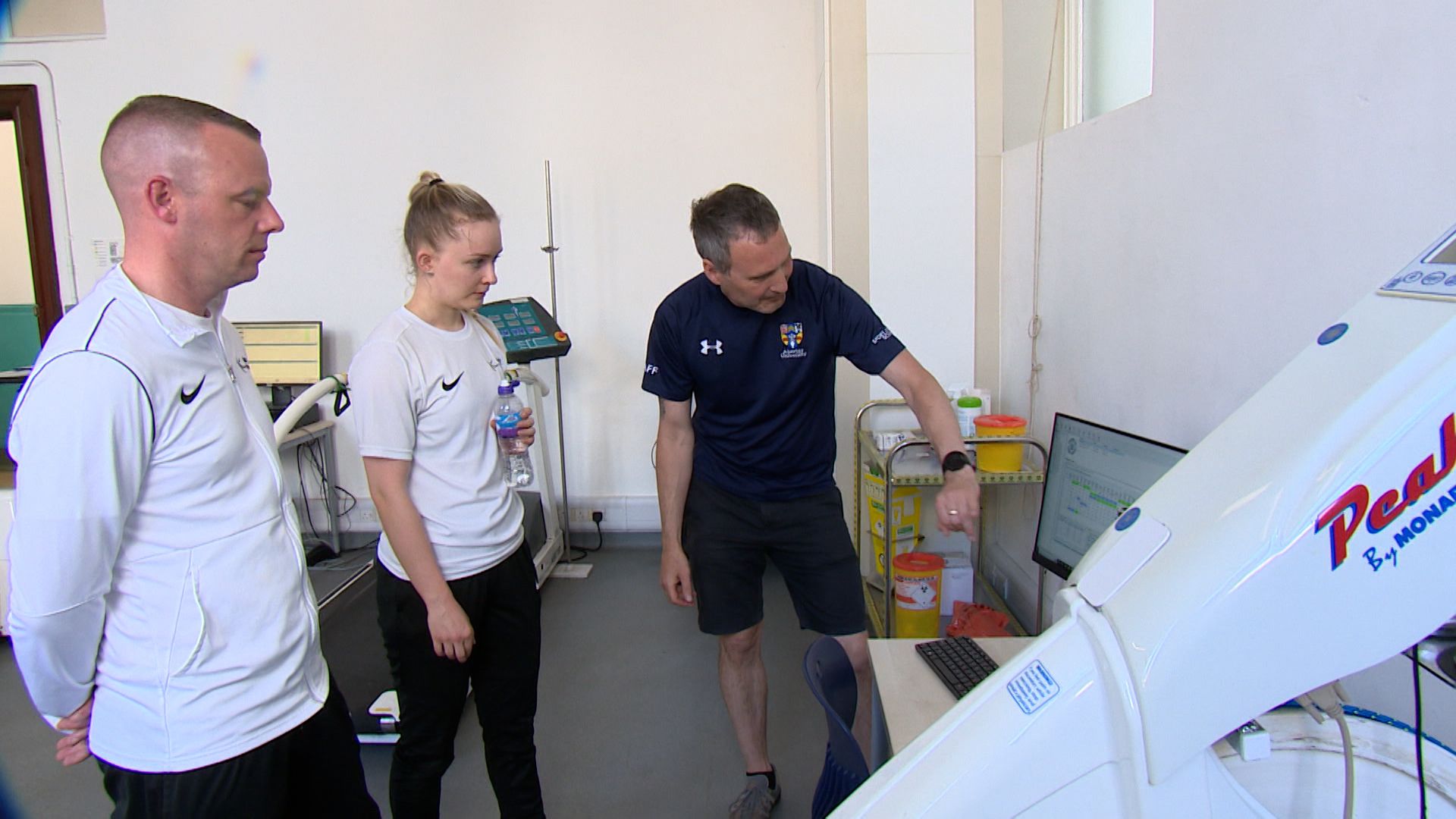 "We're going to put some monitors on muscles and look at how much oxygen is being extracted from the muscle and how well we're using it."
Hannah is just one of many athletes to take part in the study, which it is hoped will be used to grow and develop the sport.
Those who have been a part of the programme say they can feel a difference in their performance, something their coaches have also noticed.
Roy O'Kane from Kanzen Karate said: "It's night and day. The work here at Abertay has really helped us.
"The performances are up, and the team looks so sharp and they're really looking forward to next month."