An under-threat farm which trains adults with support needs is reopening after raising £80,000.
Easter Anguston Farm, near Aberdeen, faced an uncertain future when it was forced to close last year.
But a huge fundraising drive during lockdown means the popular family attraction – which features a children's playpark and café – can continue to operate
Social charity VSA, which runs the farm, hailed the generosity of those who came to the rescue following an urgent appeal for donations.
Chief executive Kenneth Simpson said: "It's just great to welcome people back. And that's only been made possible because of the generosity of the community in Aberdeen and Aberdeenshire over the past year.
"They've helped us raise funds to keep it open. We wanted to keep it free to the public."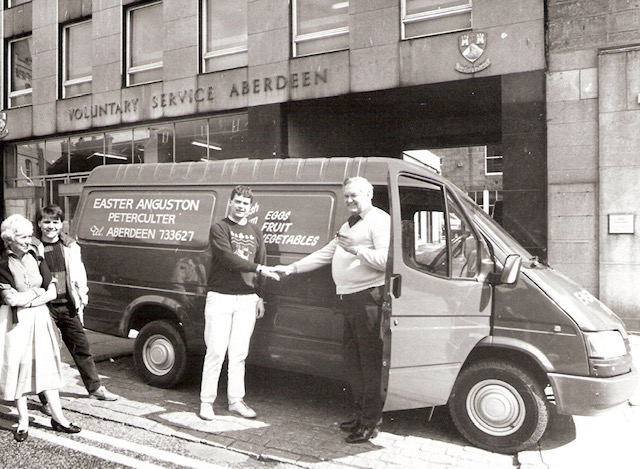 VSA has helped vulnerable children and adults in the north-east of Scotland since 1870 through its residential homes for the elderly, schools for children with autism and support for those with mental health issues.
But instead of celebrating its 150th anniversary in style last year, lockdown meant trainees were shielding.
"It's been difficult over the past year because the trainees couldn't come to the farm," said Simpson.
"But our staff have worked all the way through to look after the animals and to keep it looking great."
The farm has initially reopened from Friday-Sunday each week, with visiting slots available for booking online.
Trainee David McGettigan said: "It's good to be back and I can't wait to feed the animals again."