Dundee councillors have signed off on the designs for a new £60m campus on the site of the former St. Saviours School in the east end.
The local authority's planning committee unanimously agreed to green light the application, a process that began in February with a public consultation.
Braeview Academy and Craigie High School will merge at the new site on Drumgeith Road in August 2025, where an anticipated 1,879 pupils will attend.
Local builders Robertson Construction will undertake the project, named the East End Community Campus.
The merger was approved by city councillors in January last year but the full designs have now been rubber stamped, despite concerns they do not include a swimming pool.
A council officer explained that the opportunity to suggest a different plan had passed.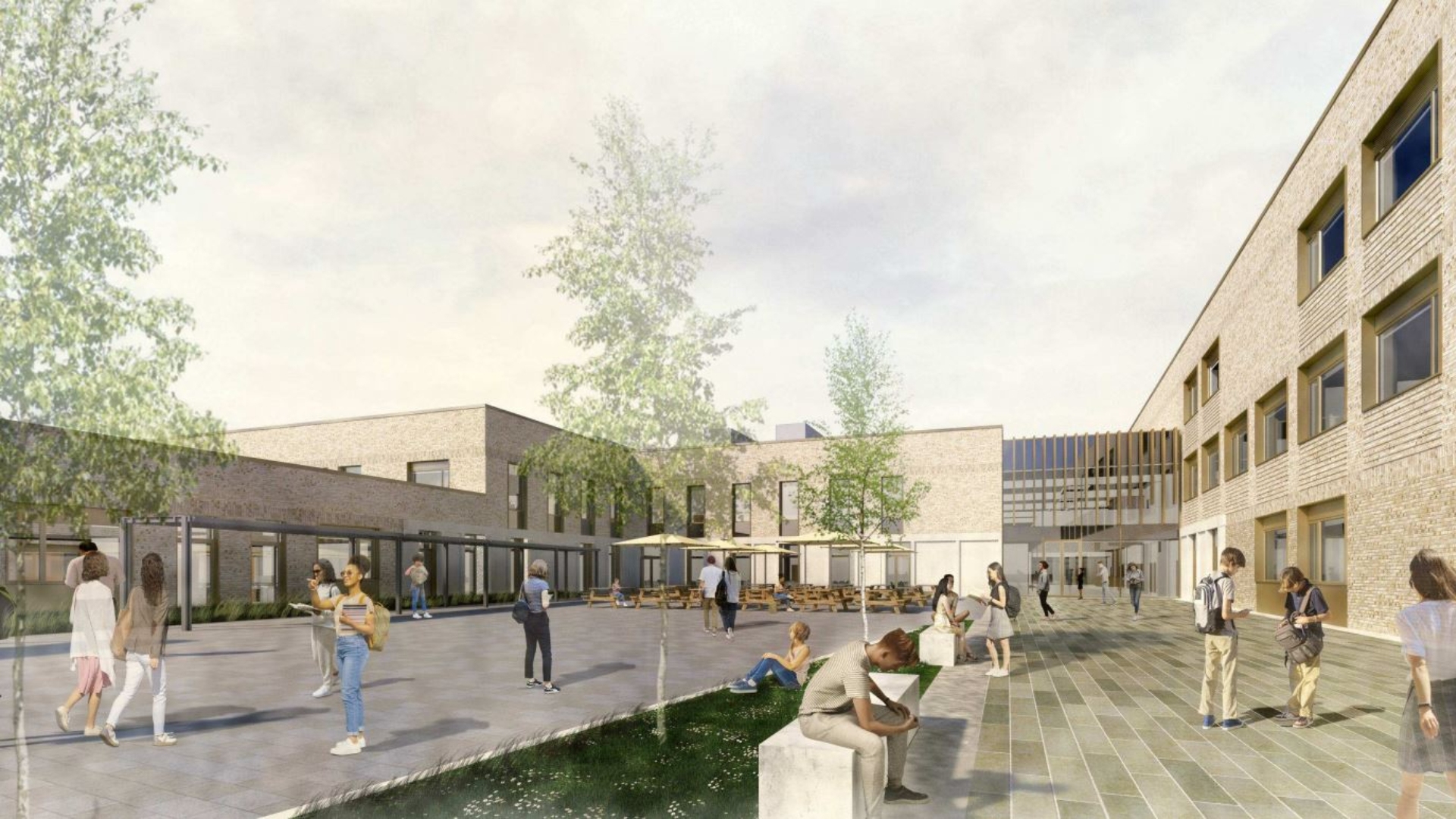 Making a declaration of interest at the beginning of the meeting, Scottish Labour north east councillor Jax Finnegan said: "Prior to becoming a councillor and within the council, I voiced very publicly that I was unhappy with the design of the school due to the fact it didn't have a pool that the community could use."
Finnegan had signed a public petition, it was agreed that she would leave the meeting, according to council rules.
East end Labour councillor Dorothy McHugh also queried why a pool is not included.
Committee convener, SNP councillor for the east end, Will Dawson, said: "I'm gonna stop you there, because that's not up for discussion this evening, Dorothy. Basically, the plan is the plan which is in front of you."
Gregor Hamilton, the council's head of planning and economic development, explained: "The purpose of the planning committee considering this report is to determine whether the application that has been made for this development is acceptable.
"It's not to consider whether there might be an alternative proposal that would be as acceptable or indeed more acceptable.
"It is the purpose of this committee to determine the application as it has been submitted to us and to reach a decision on that application whether or not it's acceptable, not whether a proposal would be more acceptable."
The new campus will be in line with Dundee City Council's 2019 development plan – a framework for all development and construction in the city until 2029.
Additionally, the campus will be part of the £382m council capital programme focused on improving schools and the sustainability of its buildings.
According to a council press release that announced the project, there will be "confirmation from the Scottish Government of a significant funding contribution if the proposal is agreed".