Demolition has begun of a fire-ravaged former nightclub in Fife.
The Kitty's nightclub building was "damaged beyond repair" by a fire earlier this month – having gone ablaze twice previously.
Fife Council confirmed demolition work on the site had commenced after engineers said the building was dangerous, and that "full demolition" was the only option.
On Sunday, September 3, fire crews in Kirkcaldy were called to the scene of a fire at what used to be Kitty's nightclub on the town's Hunter Street.
Police confirmed that three 15-year-old boys had been arrested and charged in connection with wilful fire-raising at the derelict building.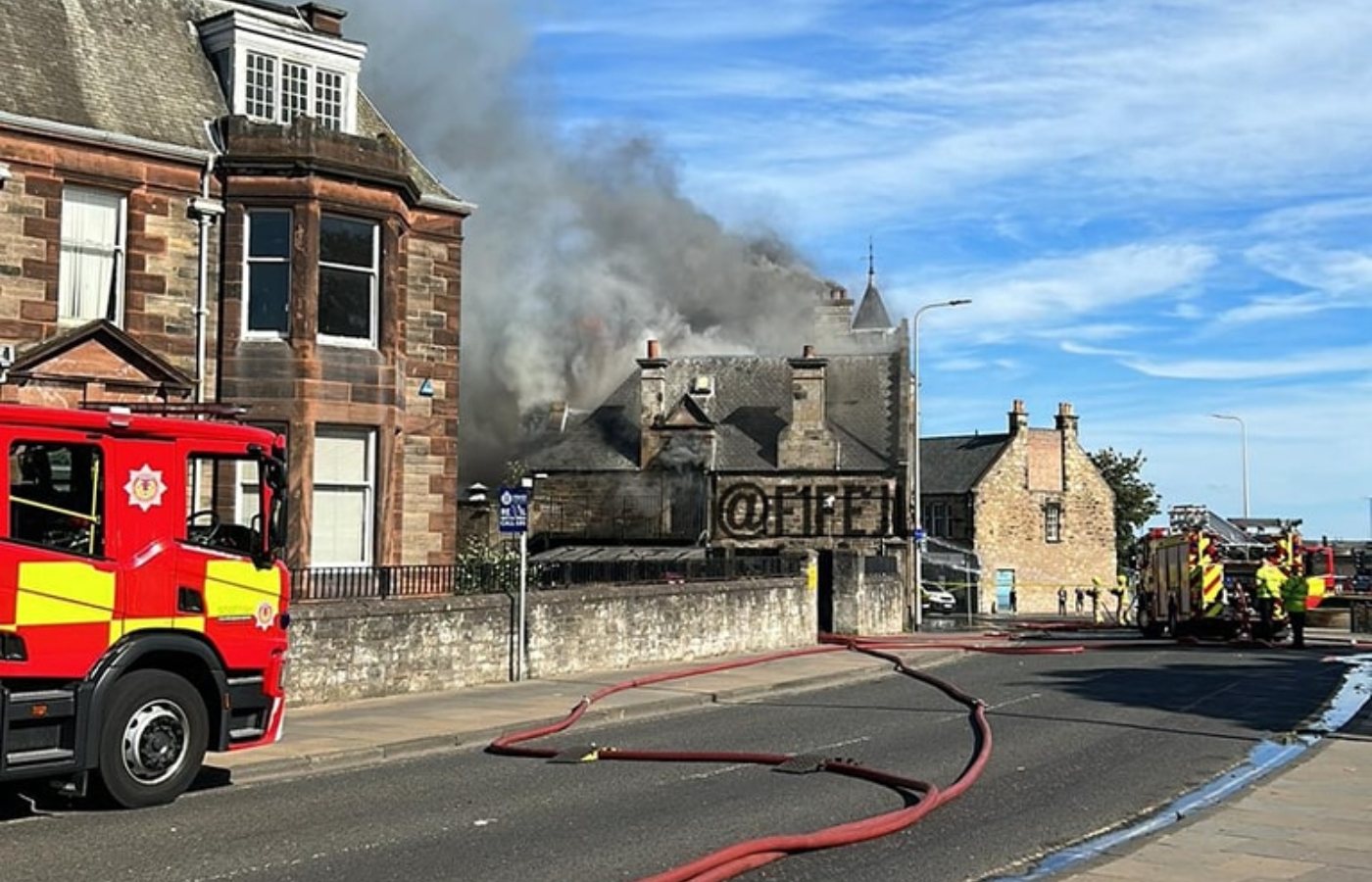 Nigel Kerr, head of protective services, said: "I'd like to thank everyone for their patience while essential work by Scottish Gas Network was carried out to make the site safe.
"Now that demolition has started, we hope to get residents back in their homes and businesses back open as quickly as possible.
"To see such a beautiful historic building reduced to rubble brings home the devastating impact that anti-social behaviour has on the whole community.
"It just wasn't viable, or safe, to save the building and our priority has to be public safety and the needs of the local residents and businesses," Mr Kerr added.
"We will be communicating directly with affected residents and businesses to let them know when it's safe to return. Roads will also re-open when it's safe and we'll work as quickly as we can to get the town centre back to normal."