A mum – who is deaf along with her son – has praised a charity for its support after finding it difficult to stay up-to-date with changing coronavirus rules.
Mairita Reinholde is calling for better access to Covid-19 information for those with hearing and visual impairments.
Ms Reinholde, along with her three-year-old son Harris, are supported by North East Sensory Services (NESS).
Speaking to STV News, she said she has struggled to keep up with the changing rules and guidance throughout the pandemic.
She explained: "When it was announced that we had to stay at home with our immediate family, I did feel quite fearful – not yet knowing what was safe or not and being mindful of washing our hands after a quick visit to the shops.
"It did take some time adapting to living that way.
"Harris was still small at that time when outdoor exercise was restricted. When we went outside for our daily walk, I was able to take Harris in a buggy.
"Due to the restrictions at that time, we weren't able to go too far from our home.
"I was anxious whether I'd picked up the information right and was able to ask NESS, who gave me access to information about how far we were allowed to travel from our house.
"So, it was thanks to NESS that I was able to keep up with what was happening through the lockdowns."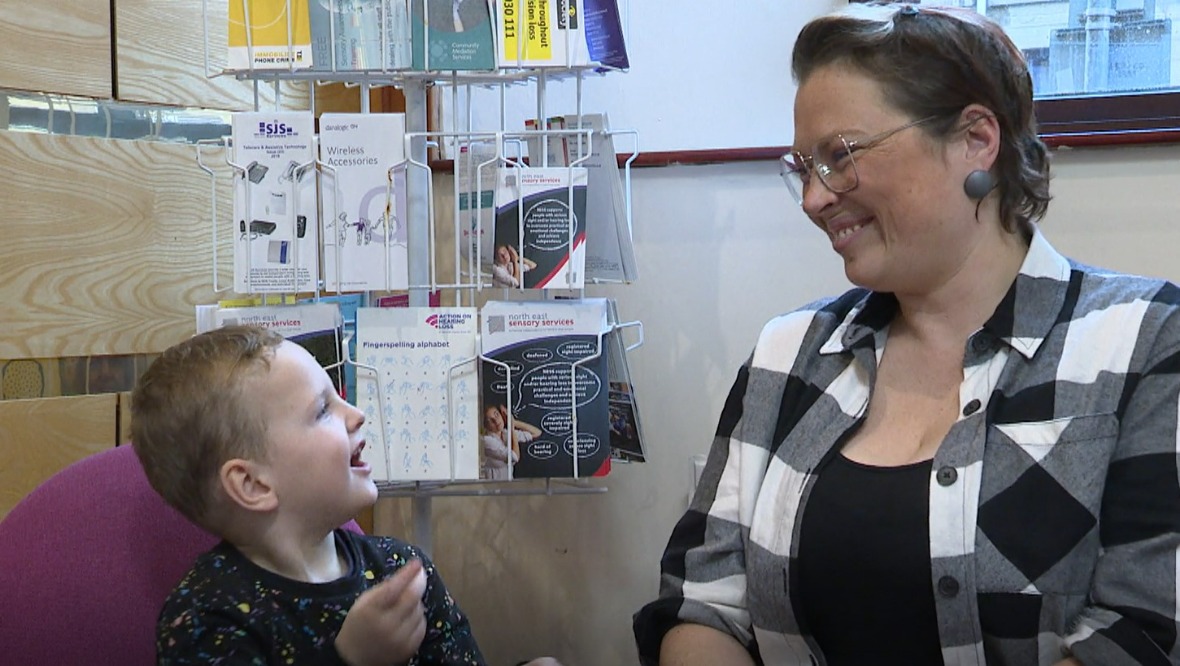 Ms Reinholde also had concerns about the impact lockdown was going to have on her son.
She explained: "Previously, when everything was still open, Harris had a very lively personality.
"When we went into lockdown, I could see the impact it had. Harris became more isolated, uncertain of new faces and became withdrawn and quiet, which is a complete change to how Harris was before.
"Maybe this will change at the next developmental stage."
Restrictions meant NESS had to close its doors and move most of its services online, but that did not help everyone.
Graham Findlay, chief executive of the charity, said: "Many of our service users are elderly so are not up to speed with technology.
"Many of them aren't able to use the phone if they are deaf, and for visually impaired people you can't just send them a letter."
The charity has now reopened fully and is able to see and help people face-to-face again.
However, it said there needs to be better understanding and support in place for those with hearing and visual impairments as the pandemic continues on.