One of the last surviving D-Day veterans who received France's highest honour after shooting down a flying bomb over Normandy has celebrated his 100th birthday.
Former RAF pilot John Forrest, known as Jack, provided cover for Allied troops the night before the D-Day landings in 1944.
In 2016 Jack received the Insignia of Chevalier de la Legion d'Honneur for his heroic actions – after shooting down a flying bomb from the air.
Great-grandfather Jack served with the 277 Shoreham squadron during the war.
He is one of the last veterans who served in the conflict and marked his 100th birthday on April 13 at Inchmarlo House care home in Banchory, Aberdeenshire.
A Spitfire plane which Jack flew now hangs in the Kelvingrove Museum and Art Gallery in Glasgow.
One of his daughters was able to spend the afternoon with him at the care home, which provided balloons and hired a piper to mark the occasion.
Dad-of-four Jack was born in Airdrie, North Lanarkshire, and joined the RAF straight out of school in 1939, aged 18, where he was sent to Rhodesia, now Zimbabwe, to train how to fly.
Daughter Lesli Paterson, from South Lanarkshire, said: "I think the secret to his long life was never saying no to anything, he doesn't feel 100.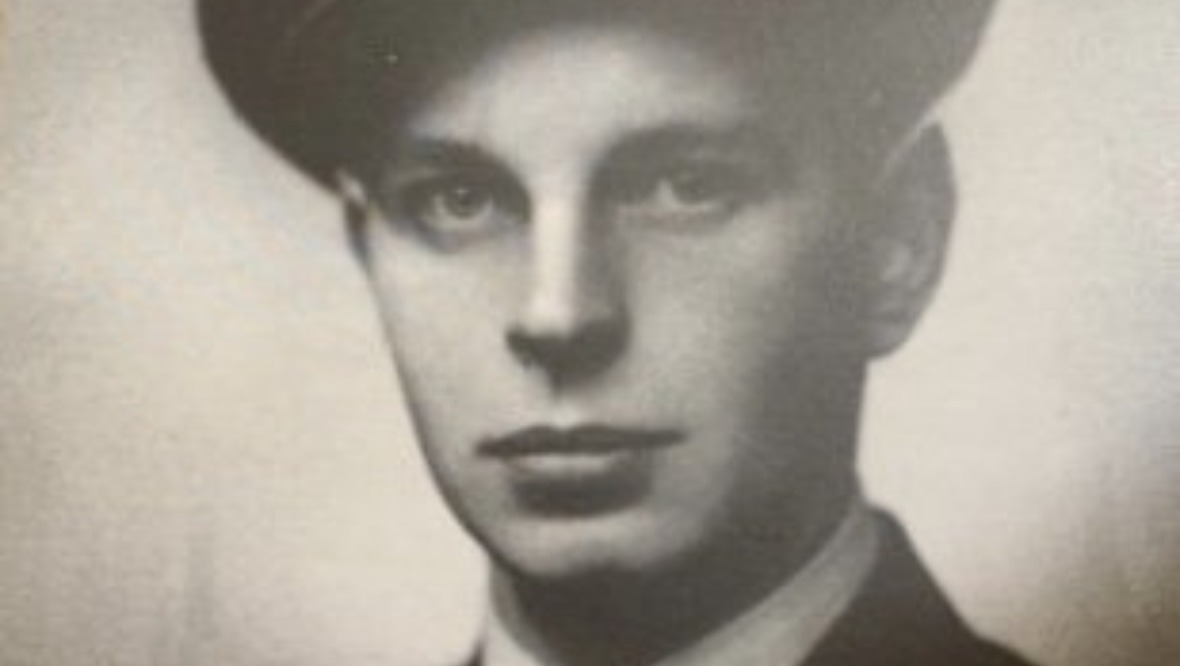 "His birthday is very special because there are not many war veterans left.
"The care home organised balloons and a piper for him, which all the residents could here.
"I think he was actually overwhelmed with all the celebrations and his card from the Queen."
Mum-of-two Lesli spent the afternoon with her dad and recalled how he once danced with the Queen Mother – as he was the only person wearing a kilt, during a visit by the late King George VI to Edinburgh's Palace of Holyrood house.
Lesli said: "It was during a visit to Holyrood house we know he was asked to dance with the Queen Mother.
"She noticed him because he was the only one wearing a kilt, everyone else was in uniform.
"He's a great dad, as children he took us sailing, rowing and taught us how to shoot.
"He was a very quiet man but full of mischief when you didn't expect it.
"He's a gentle soul but could be outrageous when he wanted to, and he's still in amazing health for a man his age.
"We never saw him cross growing up and he's a hero to his children and grandchildren."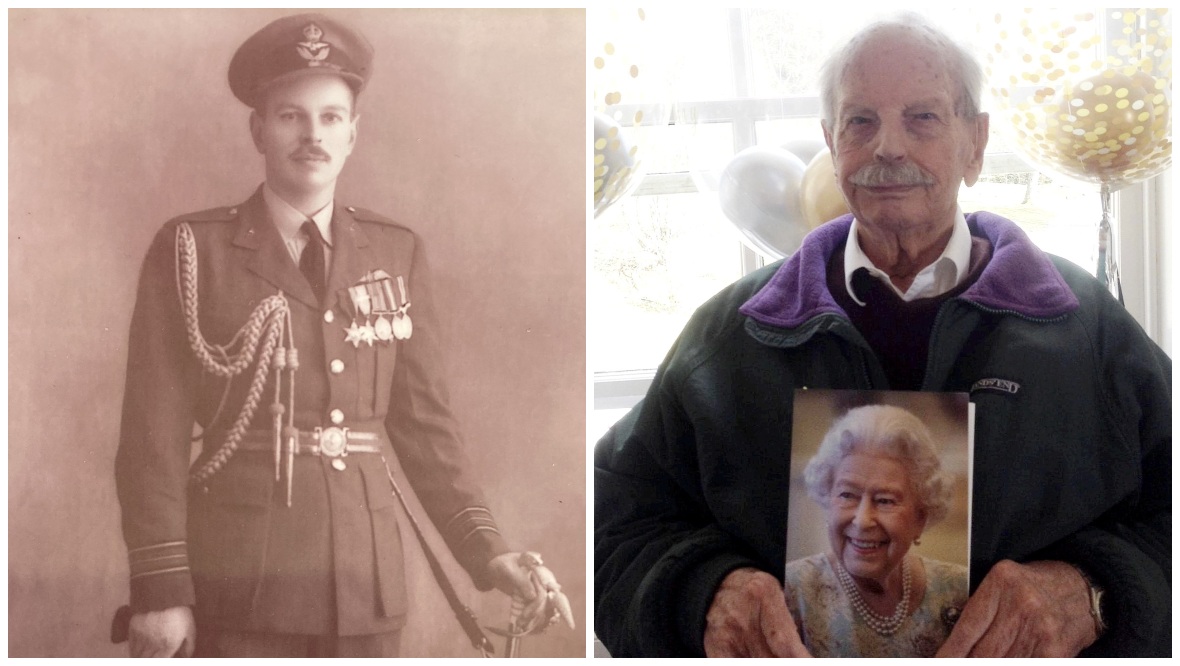 After receiving his wings, Jack was returned to the UK in 1941 and based at Shoreham with 277 Squadron flying Spitfires and the Walrus amphibious biplane.
On June 5, 1944, Jack was in the sky over the Normandy beaches providing air cover for the thousands of Allied troops below and shot down a flying bomb.
After the war, he moved to Glasgow where he continued his flying career as squadron Leader of Glasgow 602 Squadron at Abbotsinch Airfield, now Glasgow Airport.
Jack flew the famous MK21 Spitfire LA98 which featured in war drama the Battle of Britain in 1969, starring Michael Cain and Christopher Plummer.
He married his wife Margaret, a radiographer known as Pinkie, in 1948, and later moved to a retirement home with her where he delivered newspapers until the age of 95.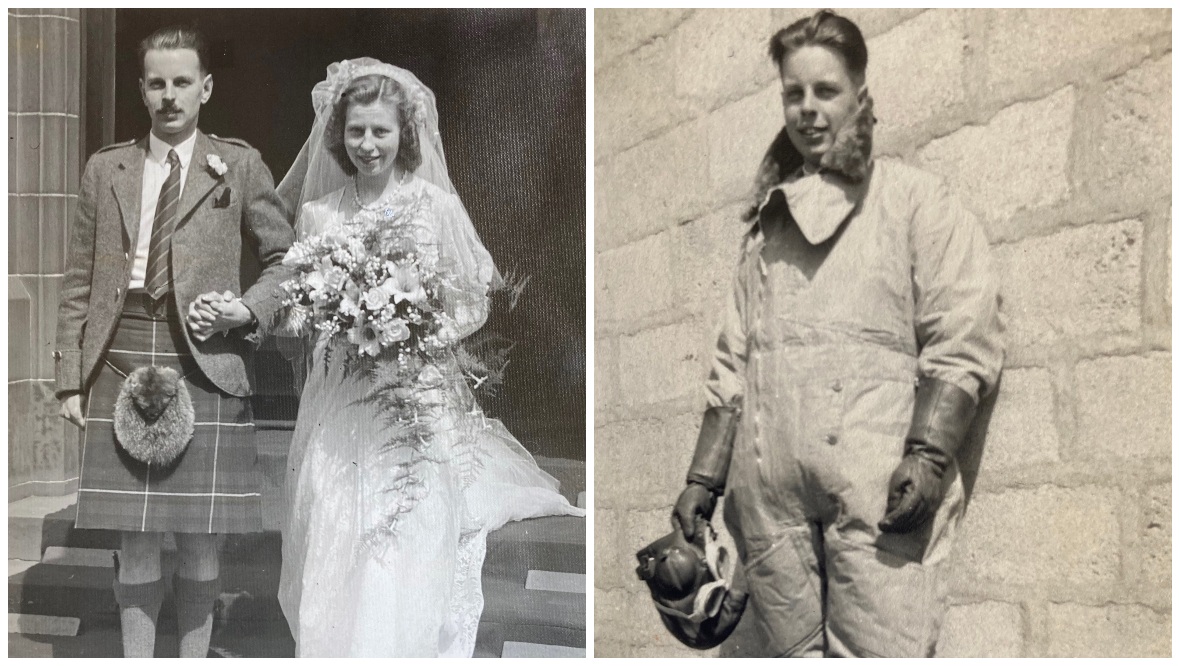 Jack, who had worked as a mechanical engineer, was widowed in 2017.
The couple had five grandchildren and five great grandchildren, and celebrated his big day with a family Zoom party.
Daughter Sally Forrest, from Solihull, West Mids, said: "Among his many missions he was one of the very few credited with shooting down a flying bomb from the air.
"Dad was in the sky over the Normandy beaches providing air cover for the thousands of Allied troops below.
"We were gutted that the whole family couldn't spend his special day with him.
"We got together at the weekend for a family Zoom party albeit without the birthday boy.
"There are so few of this generation still living and his family are so proud and so grateful for all he has done."
STV News is now on WhatsApp
Get all the latest news from around the country
Follow STV News
Follow STV News on WhatsApp
Scan the QR code on your mobile device for all the latest news from around the country