A drug which treats the underlying conditions of cystic fibrosis will be made available on the NHS in Scotland.
Patients have been campaigning for Kaftrio to be made available after England, Wales and Northern Ireland approved its use last month.
The revolutionary drug has the potential to ease sufferers' condition and improve their quality of life.
But it could take weeks or even months until the drug is approved by the European Medicine Agency.
It means the move is a bittersweet victory for some with the condition, who say they're running out of time.
Hailey Mann from Aberdeenshire has lived with cystic fibrosis since birth, but her health has rapidly deteriorated since January.
With only 14% capacity in her lungs, doctors have suggested she prepares for end of life care and have asked whether she would prefer to die at home or in hospital.
However, the 24-year-old believes her suffering could be halted by the 'wonder drug'.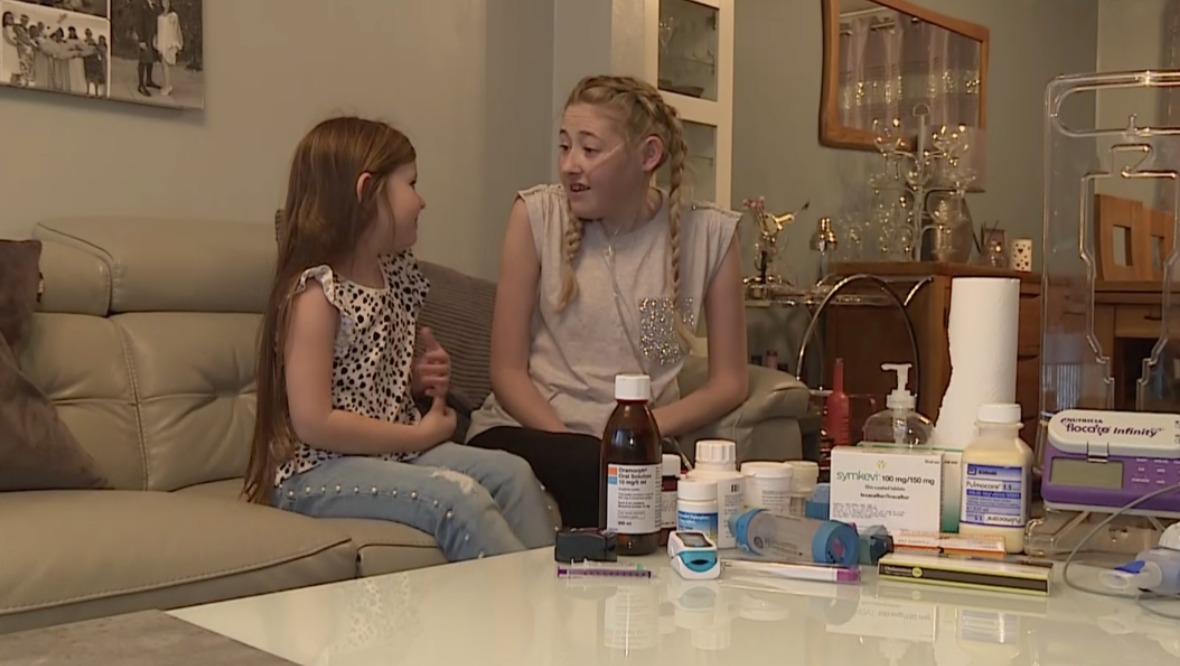 The treatment combines three drugs to tackle the underlying causes of the condition, by helping lungs work more effectively.
Health experts believe nine out ten cystic fibrosis patients could benefit from the drug
"I would be planning all the things that I've got planned to do, rather than planning my end of life," Hailey says.
"I've got so many things I still want to do. I want to be able to do them."
Currently, Hailey receives treatment at her home in Westhill including oxygen, antibiotics and intravenous therapy – but she says lockdown has worsened her condition which could prove fatal at any time.
"This for me is last chance saloon. Without this, there isn't any other options."
Cystic fibrosis campaigner Maggie Gallagher says the drug has the ability to "transform lives".
"The drug Kaftrio treats the underlying cause of cystic fibrosis and this drug has the ability to transform lives," she says.
"Increase life expectancy, increase lung function. Just give people with CF a normal life or as near normal as they can and take away that worry of a life-limiting condition."
Cystic Fibrosis UK say they anticipate the drug will be formally approved in the next few weeks.