A crewman who died after being crushed on an offshore vessel was left waiting for a fishing boat to take him to hospital after his injuries were under-estimated, a sheriff has said.
Pjero Kurida's chest became trapped between a rescue craft and a ship while at sea but the incident was not treated as a medical emergency, a Fatal Accident Inquiry has found.
The 29-year-old had been aboard the ER Athina off Aberdeen in 2012 when other members of the crew heard his screams.
The coastguard was not alerted to his condition with the captain of the Athina contacting a fishing vessel to take him to hospital and did not ask for an ambulance.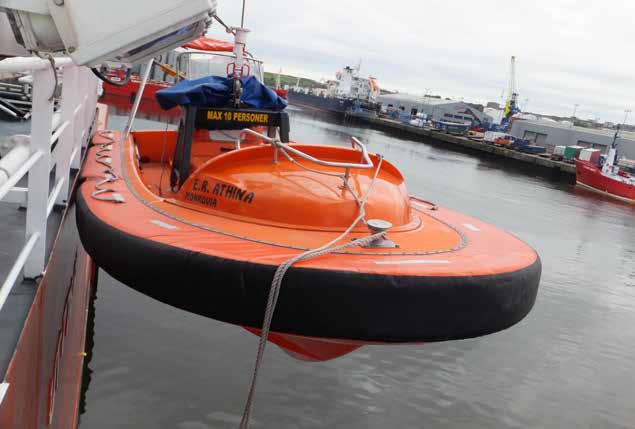 Sheriff Ian Wallace said this resulted in a significant delay in Mr Kurida arriving at hospital.
The Croatian was aboard a fast rescue craft (FRC) with a colleague as the pair attempted to paint the Athina in the open sea after it suffered damage to its hull in Aberdeen harbour.
The swell of the sea caused the Athina and the fast rescue craft to crash together trapping Mr Kurida between the lifting frame of the FRC and the hull of the supply vessel.
It was suspected he may have fractured ribs but remained conscious. Almost an hour later he was transferred to the Skua, a fishing boat, and taken to shore.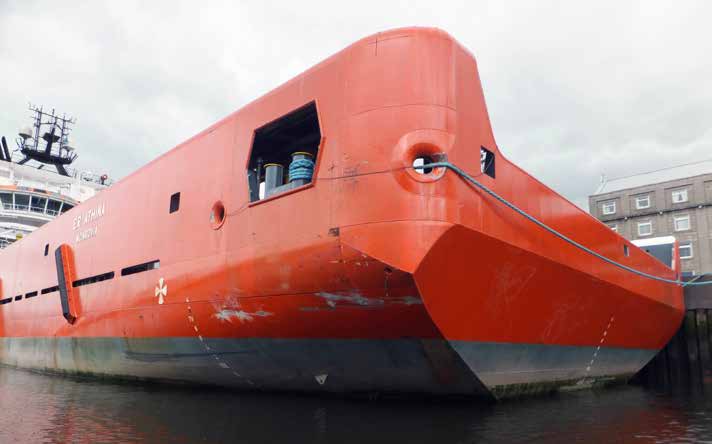 At Aberdeen Royal Infirmary his condition deteriorated quickly and he went into cardiac arrest. He died having arrived at hospital less than an hour before.
He was described as a "dedicated and respected seaman" whose death "deeply affected" his crewmates.
Sheriff Wallace determined the cause of death as chest and abdominal crush injuries.
A forensic pathologist found the accumulation of injuries sustained at the time of the accident were "not survivable".
The sheriff found a number of precautions that could have been taken that may have avoided the fatal accident.
This included not carrying out the repairs while at open sea or using a painting platform if repairs were to go ahead.
Sheriff Wallace added there was no proper risk assessment carried out.
"Even though Mr Kurida had suffered chest injuries and had clearly been subject to significant forces, the accident was not treated as a medical emergency," he wrote.
"The nature of Mr Kurida's injuries was underestimated. Rather than calling for emergency assistance, the master of the Athina contacted a fishing vessel to take Mr Kurida to hospital.
"This resulted in a significant delay in Mr Kurida arriving at hospital."
The sheriff added: "It was clear that captain Wnukowski and all those involved with the Athina were deeply affected by Mr Kurida's death.
"He was by all accounts a dedicated and respected seaman.
"I would therefore conclude by expressing my condolences, belated though they are, to Mr Kurida's family, friends and colleagues.
"The time that has passed does nothing to diminish the tragedy of his death."
Sheriff Wallace said those responsible for operating merchant vessels in UK waters should have training, guidance and procedures in place to ensure appropriate responses to medical incidents of "uncertain severity".
STV News is now on WhatsApp
Get all the latest news from around the country
Follow STV News
Follow STV News on WhatsApp
Scan the QR code on your mobile device for all the latest news from around the country