A woman who sustained life-changing injuries in a crash that killed five people has hit out at the "secret extradition" of the driver responsible to Italy.
Morag Smith, 44, was driving home from line dancing with partner Evalyn Collie and two friends – Ted Reid and Audrey Appleby – when her vehicle was struck head-on by Italian tourist Alfredo Ciociola after his rented Fiat minibus veered onto the wrong side of the A96 near Keith.
Ms Collie, 69, was killed in the crash, together with the other passengers in Ms Smith's Nissan X-Trail, Ted Reid, 63, and Audrey Appleby, 70.
Ms Smith – from Aberchirder, near Huntly in Aberdeenshire – survived the crash but suffered multiple open fractures all over her body
Two people in the rented Fiat minibus Ciociola was driving were also killed in the accident, which took place on the A96 between Huntly and Keith in July 2018.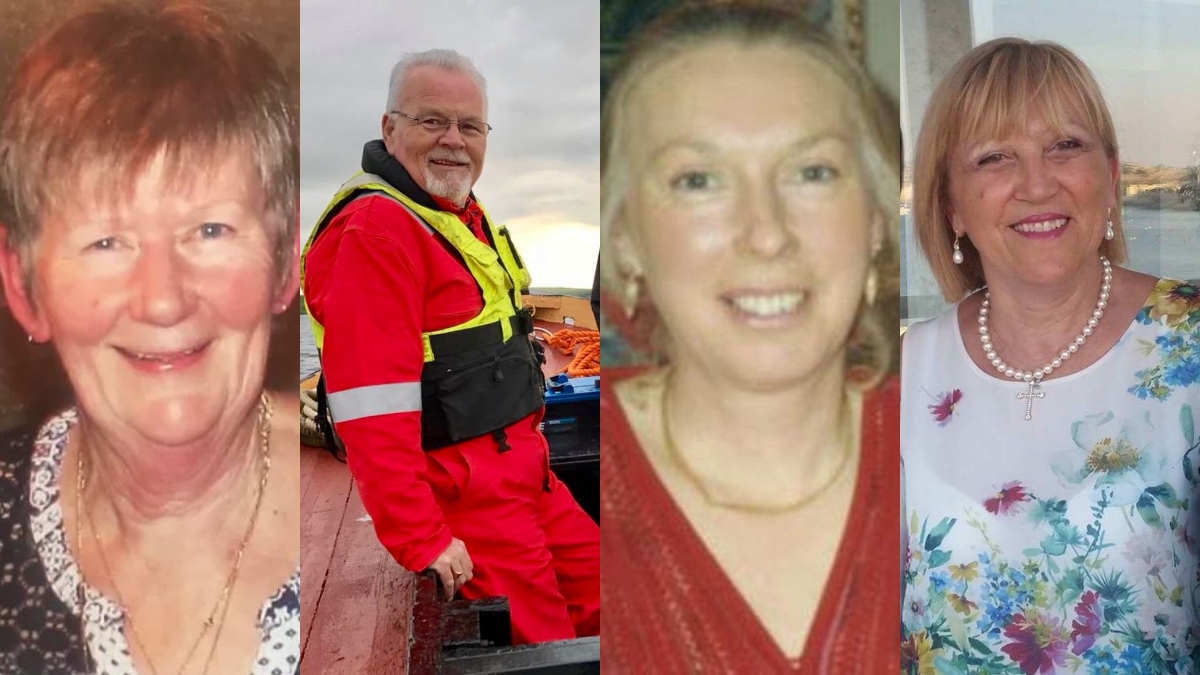 Ciociola's four-year-old son, Lorenzo, and fellow passenger Frances Saliba, 63, were also among the victims.
The Italian was jailed for three years in December 2022 after earlier being found guilty of causing death by careless driving.
Ms Smith, speaking publicly for the first time since the 2018 crash, said she had recently received a letter from the Scottish Prison Service about Ciociola's "secret extradition".
In a statement released by her lawyers, Ms Smith said: "In the last five years I've stayed quiet and trusted the justice system to deliver but it hasn't.
"In early June, I got an FYI letter from the Scottish Prison Service (SPS) about Ciociola's secret extradition, and that's what made me feel like I have to speak up, as the SPS didn't make this deal, the Crown did, so the Crown should have to justify it."
It is understood Ciociola's extradition to his home country was a condition set by the Italian authorities when he was sent to Scotland for trial.
But Ms Smith said: "Every victim deserves to know they matter and the fairest way to do that is ensure the person responsible is sentenced fairly, the crash happened here so Ciociola should serve time here."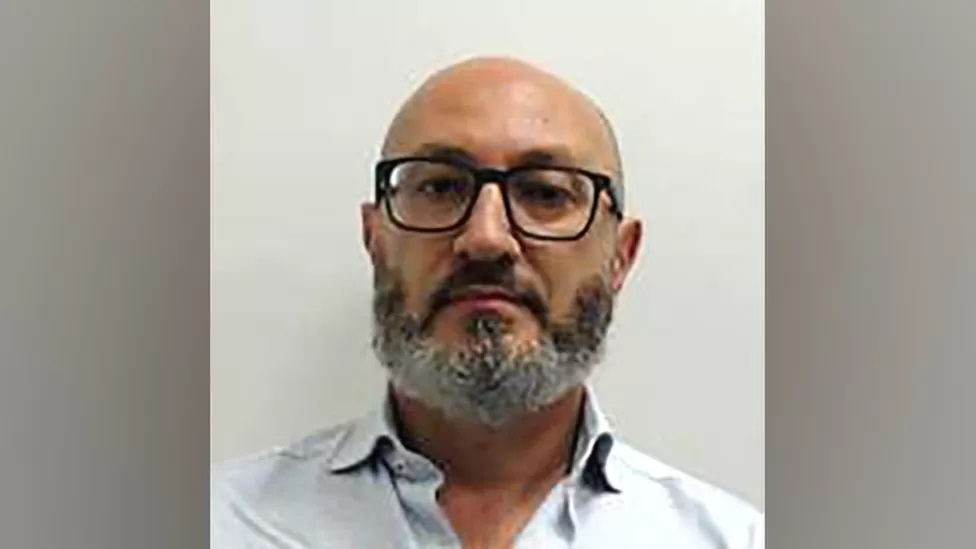 She questioned: "What is to stop Italian authorities giving Ciociola an early release because he's on home soil?
"Will Scottish officials actually go there and check he's locked up until November 7 when I've been told he's to be released?"
She added: "I know Ciociola suffered his own loss but he's responsible for five deaths and it's not much to expect him to spend time in a Scottish cell before getting to see his loved ones – because I'll never again get to see mine."
Speaking about those who died, Ms Smith said: "Evalyn was my whole world.
"She died three days away from our eight-year anniversary. Ted was like a father to me as well."
She continued: "That crash inflicted physical and emotional pain like nothing else I've ever felt and now it just feels like all authorities have stopped caring about victims and the effects of their decisions."
The accident left Ms Smith with multiple open fractures on both arms, lacerations to her left leg, a damaged right knee cap, multiple spine disc fractures and an abdominal tear.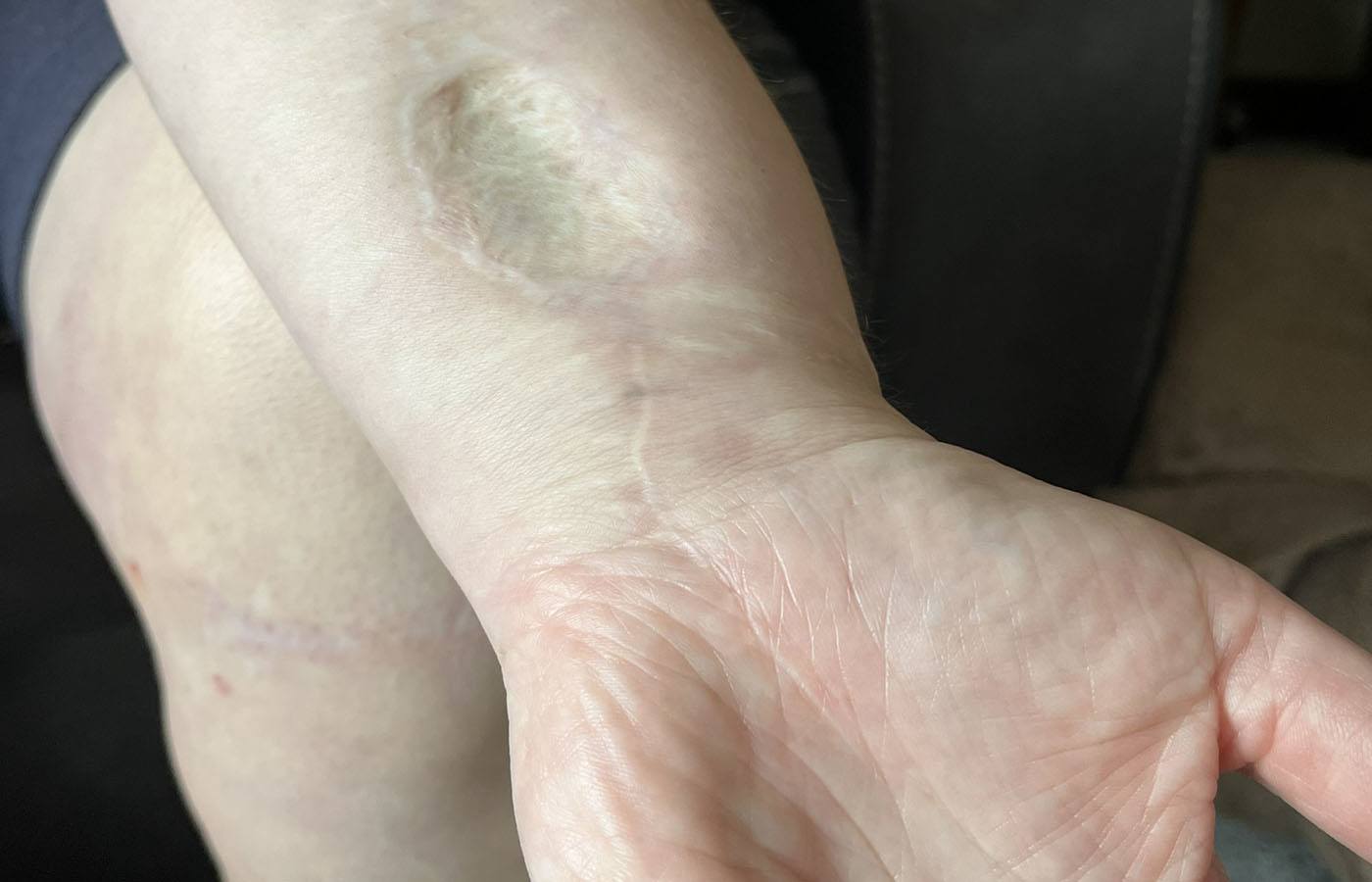 She underwent emergency surgery that lasted 11 hours at Aberdeen Royal Infirmary (ARI), and has not been able to return to her job as a stewardess on a North Sea drilling rig since.
After the surgery, her sister Laura Kewley told her she was the only person in her car who had survived the accident.
Ms Kewley, 37, recalled: "There was just tears and disbelief, here was Morag, completely unable to move, wrapped in bandages and hooked up to machines, and I had to tell her everyone had died. It was hellish."
While visiting her elder sister in hospital, she said she saw Ciociola there "with nothing but a cut on his leg, laughing with other people like nothing had happened".
She said: "It boiled my blood.
"And I knew it was him because the police told us Italian tourists were involved and he was the only other Italian person around."
A spokesperson for the Crown Office and Procurator Fiscal Service said: "It is correct that Alfredo Ciociola has been transferred to serve the remainder of his sentence in Italy.
"This was a condition placed on his extradition from Italy by the Italian Courts applying Italian law."