The iconic Scottish castle said to have inspired Walt Disney's Cinderella is undergoing major work to future-proof its famous pink exterior.
Craigievar Castle in Aberdeenshire has been covered in scaffolding – amounting to three times the length of Aberdeen's Union Street – to allow experts to work their magic and make the castle pink again.
Along with painting five coats of their special recipe pink 'limewash' on the building, roofing and window repairs will also be carried out – with aims of making the fairytale castle last for generations to come.
While construction is carried out, a castle-sized pink mesh is used to protect fresh limewash from the elements.
Craigievar Castle's harling was successfully replaced in 2009.
However, the impact of changing weather patterns caused by climate change, means that this additional conservation and maintenance work is needed to ensure the building can withstand the increasingly wet and extreme weather.
James Henderson, Nation Trust for Scotland said: "It's already known around the world, ultimately for potentially being the inspiration behind Disney Cinderella Castle, but definitely for being pink.
"We want to keep the building as protected as possible.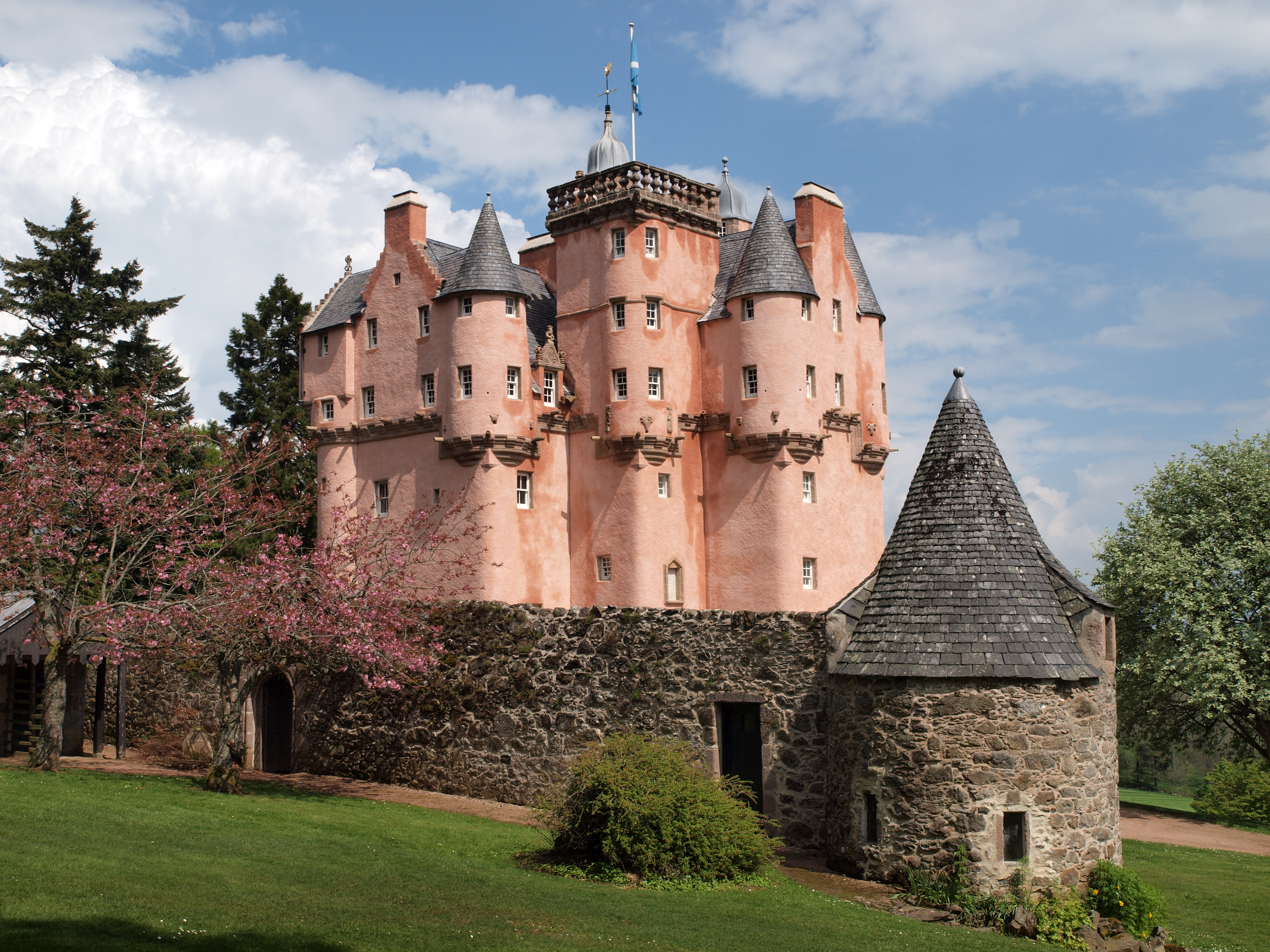 "While the harling and the limescale on the outside do an excellent job, there are vulnerable areas where water can seep in.
"If we can add some subtle details which aren't visible from ground level that won't change the overall aesthetic of the overall building – it is still as it was and how people remember it, but it will do a better job of protecting the building overall."
The Scottish Baronial castle has remained virtually unchanged since it was completed by William Forbes in 1626 and remained a family home until the 1960s.
The National Trust have worked hard to maintain the castle in the same way its original owners did for hundreds of years.
A grand reveal will take place for visitors in spring when 2024 the new exterior is unveiled.
Annie Robertson from the National Trust for Scotland explains: "Craigievar came to the trust in the 1960s and until then it had been home to the same family for hundreds of years and very much the castle we inherited was as they had it, as they lived in it, it was their home.
"Part of the agreement of the trust taking over the property is that there wouldn't be great changes and the castle hasn't seen much change since it was completed in the early 17th century. So it doesn't have electricity on the upper floors for example, it very much still feels like a family home."