A castle in Aberdeenshire that inspired Walt Disney has been covered in mesh to protect and future-proof its pink exterior.
Craigievar Castle, near Alford, is believed to be the main influence for the design of Cinderella Castle due to its multiple turrets and pink walls.
It has now been enveloped in a seven-storey pink mesh as part of a major conservation project in a bid to restore its "fairytale" aesthetics after a three-month build of scaffolding that, when laid end to end, stretches three times the length of Edinburgh's Princes Street.
The National Trust for Scotland (NTS) says the mesh will provide protection while the restoration of the pink harling is carried out.
Iain Hawkins, regional director for the north-east, said: 'Craigievar holds a special place in the hearts and minds of the local community, across Scotland and indeed globally, thanks in no small part to the castle's famous pink exterior, which was introduced in 1824 by Sir John Forbes.
'It's our duty to ensure that this much-loved castle is protected against climate change in a way that is sympathetic to the natural environment and heritage of this magnificent building, and supportive of our Nature, Beauty and Heritage for Everyone strategy."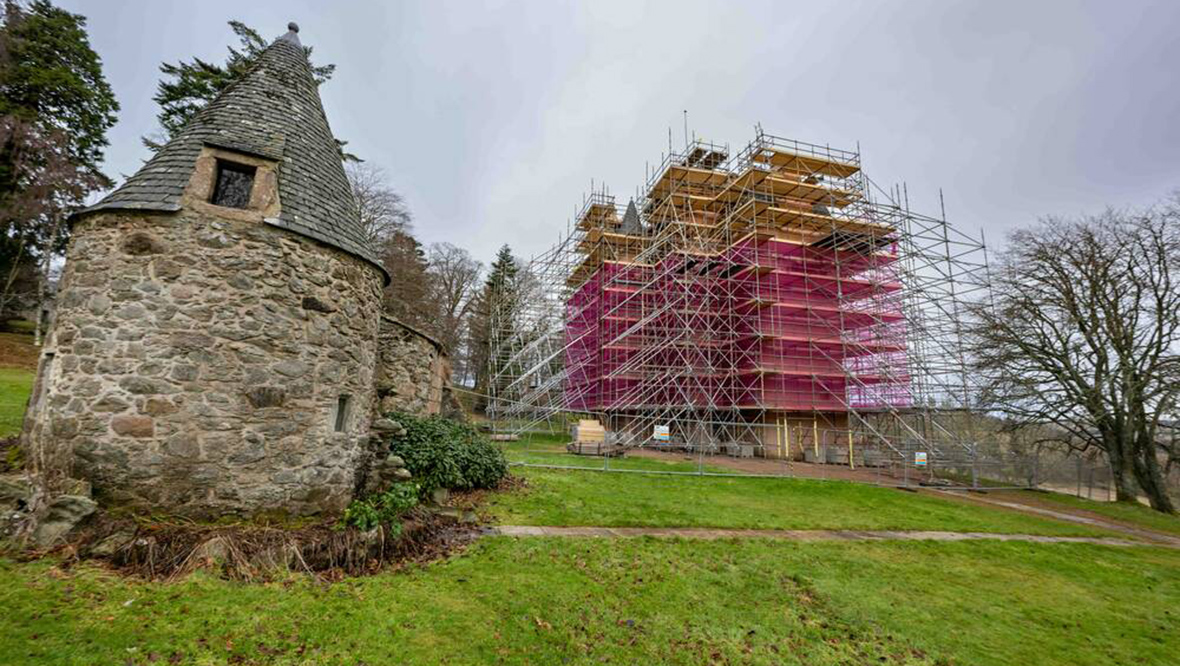 Craigievar Castle's harling was successfully replaced in 2009, but the work is needed to ensure the building can withstand increasingly wet and extreme weather.
The current programme of conservation work, named the Pink Again project, will reinvigorate the pink tones of Craigievar's walls with multiple coats of a special recipe of limewash.
The castle grounds will remain open to visitors throughout the work.