A couple was rescued by a family after their BMW burst into flames on a road in Aberdeenshire.
Emergency services were called to the A937, near Marykirk Bridge, at around 2.12pm on Sunday after the car went up in flames.
The fire was successfully extinguished, and there was no reported unjuries.
The occupants of the white BMW, a couple, took to social media to pay thanks to a family and a "young man" who stopped and helped them escape.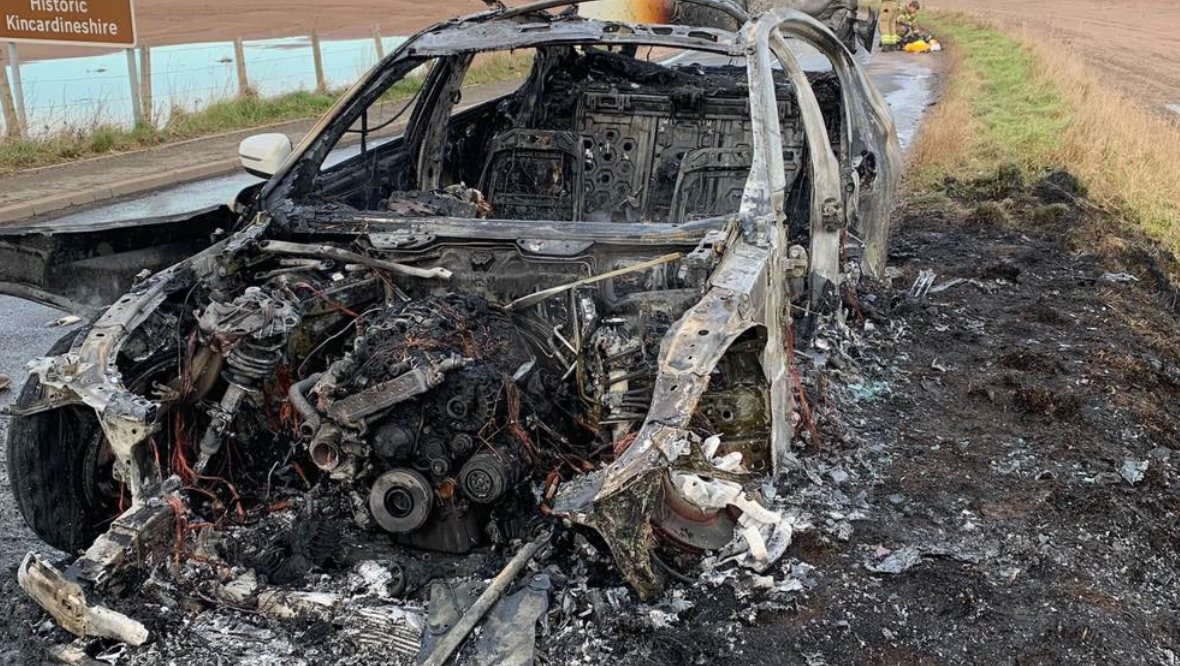 The post, which was shared by Fubar News, read: "Can I please thank the young man and family who stopped to help us when my partner's car went on fire at Marykirk this afternoon.
"The emergency services with the police and fire brigade were very prompt and professional in dealing with the car fire.
"Many thanks to all who helped."
A Scottish Fire and Rescue Service spokesperson said: "We were alerted at 2.12pm on Sunday, 15 January to reports of a car on fire on the A937 near Marykirk Bridge.
"Operations Control mobilised one fire appliance and firefighters extinguished a fire affecting one vehicle.
"There were no reported casualties and crews left after ensuring the area was made safe."