Halfpenny Farm Animal Sanctuary looks after 200 animals, from donkeys to hamsters, and has seen three new rescues arrive in the last week.
The charity, based in Kintore, Aberdeenshire, is concerned that could be a sign of things to come.
It fears many more pets could need their help in the winter months as the cost of living continues to rise.
Louise Yule, who runs the centre, told me: "We picked up female ferrets last week, a dog walker had found them dumped in a field, tied up in Macduff.
"We managed to squeeze them in but, financially, I don't want to take any more in because I'm not sure how we're going to afford all the animals we have at the moment. It's quite scary looking to the winter.
"If we're full and other rescue centres are full, then more animals will be dumped or put to sleep."
The cost of some pet foods are estimated to have increased by 10 per cent, while hay for larger animals such as horses has doubled due to the soaring cost of fertiliser.
At the Scottish SPCA centre in Drumoak, the number of rabbits being taken in has soared by more than 200 per cent.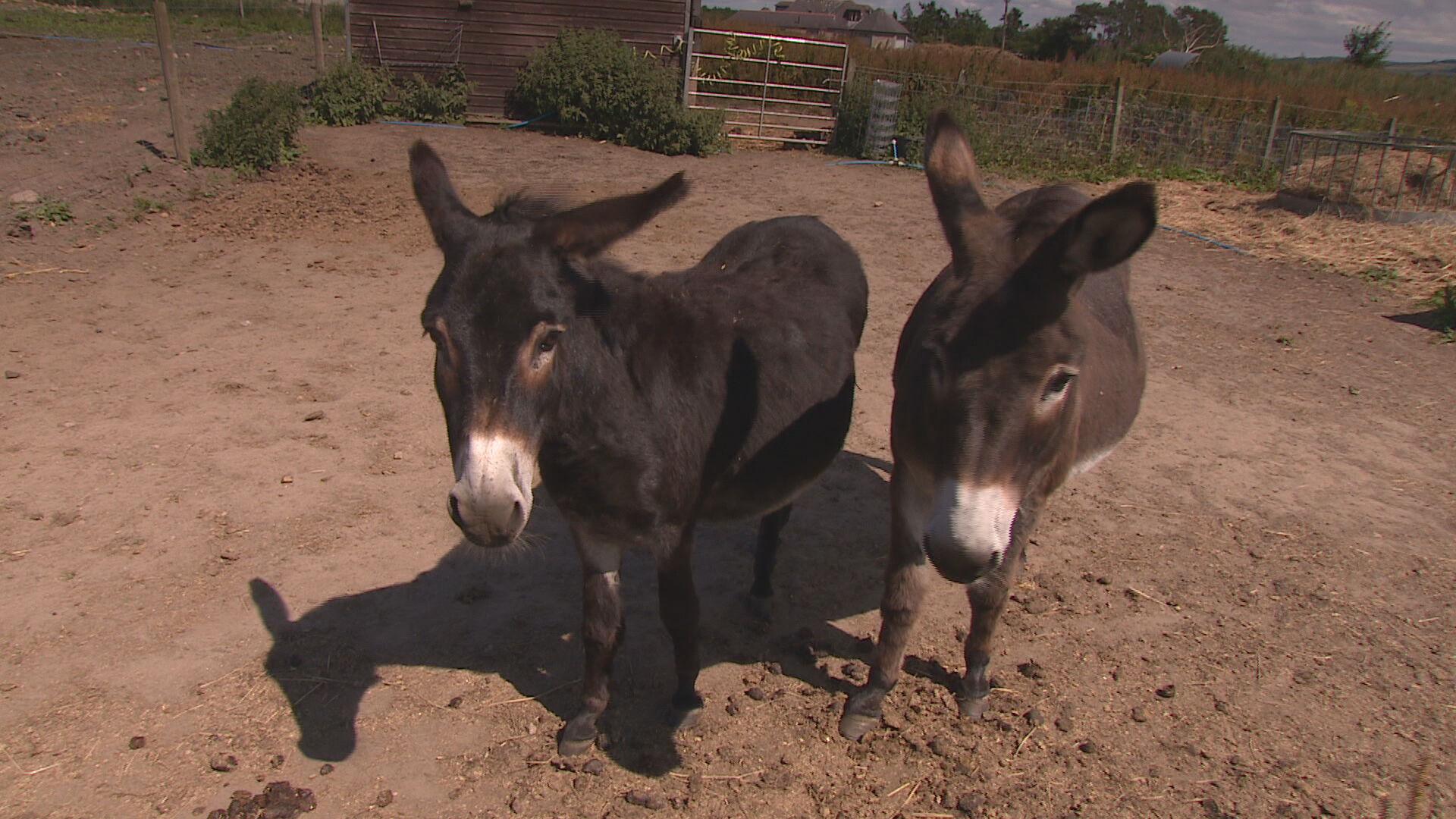 A recent report by the charity and the RSPCA described the cost of living as "the biggest threat to animal welfare", with 70% of people concerned about how they will care for their pets.
Scottish SPCA chief superintendent Mike Flynn said: "The [number of] calls we are taking from people wanting to re-home their pets has rocketed.
"Thankfully that's not translated into too many animals coming in, but down south they are seeing that, and that's often an indication of what's to come here.
"People are concerned about the cost, most pet food is made in Europe and has gone up by 10 or 20 per cent in some cases and when you're balancing a family budget with children, that rise can prove too much."
Elsewhere, the charity World Horse Welfare has re-homed a record number of horses during the pandemic and looks after more than 40 at its centre in Aboyne, Aberdeenshire.
But as the price of food, medical supplies and hay rises, it's feared the number of horses needing help could also increase.
"The old saying 'make hay whilst the sun shines' is actually so important; hay prices have doubled if not trebled in some places," said centre manager Eileen Gillen.
"In the summer we think it's all plentiful, but come September or October we may see a huge change. Who's to know what this year holds?
"With the rise in costs as it is, we're going to be competing with other animals who are buying the forage, so be prepared start now. Owners should ask themselves 'do I need that rug or should I buy hay?'."
World Horse Welfare and the Scottish SPCA have dedicated helplines and advice on their websites, with experts on hand to offer concerned pet owners advice and support.