Waste from a historic beach tip on the Angus coastline is spilling out into the environment.
The site of the now defunct Dowrie Works on the outskirts of Arbroath is owned by the local authority.
Although rock barriers have been built in the past to try and prevent pollution, coastal erosion is hampering efforts.
Wendy Murray, of Angus Clean Environments, said the damage was noticed on Elliot beach ahead of the Great Angus Beach Clean in September.
She told STV News: "The whole of the air around the area was just thick with the smell of tar.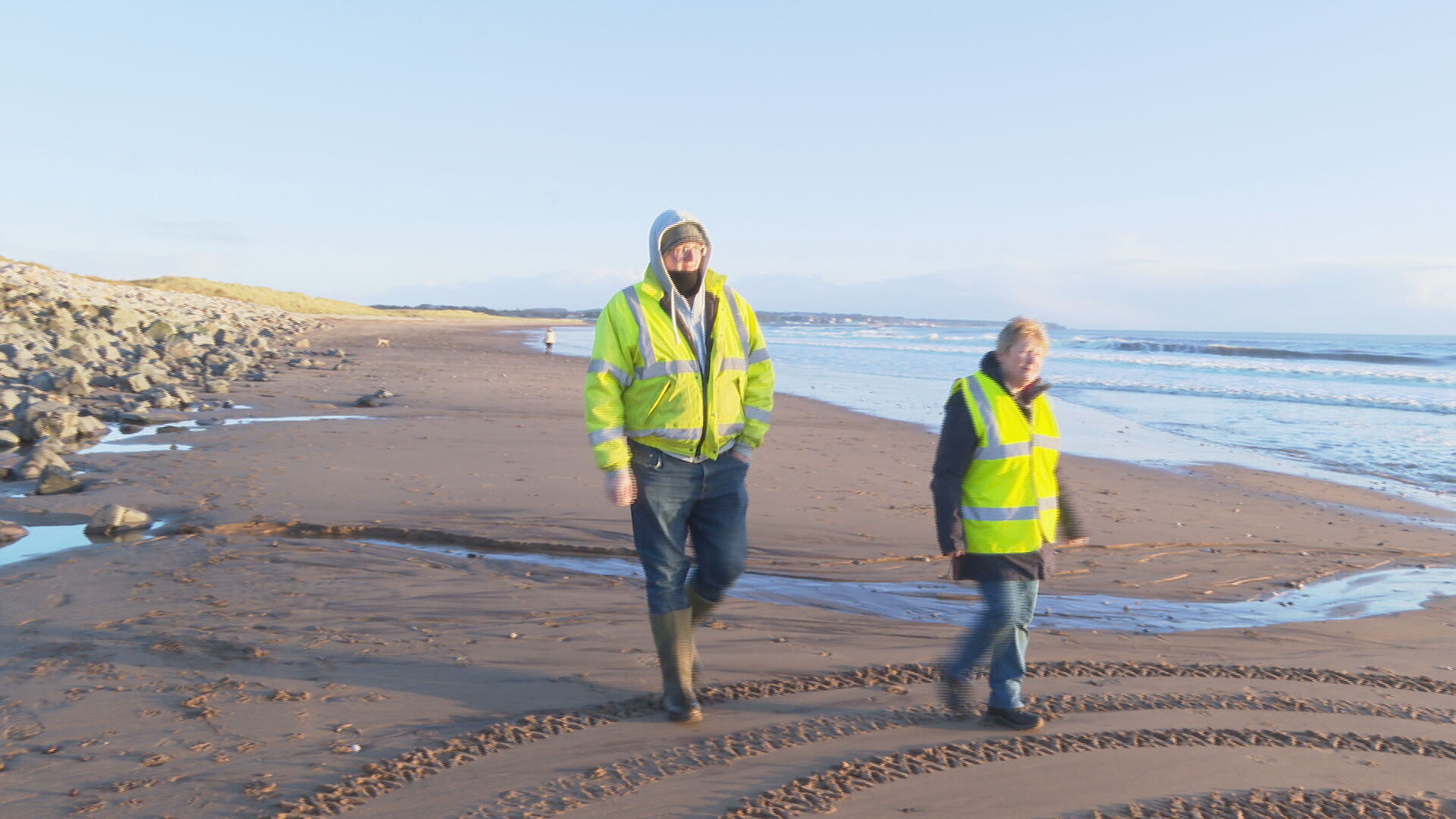 "To see the tar actually running out of the dunes was a huge concern to us.
"We realised that there had been a lot of changes in the rock armour along there and we discovered that in fact this old contaminated site had become exposed.
"Immediately we returned to based, we contacted Angus Council to let them know what we had found because we realised that it was the site of the old Dowrie Works and it was a chemically contaminated site.
"Angus Council took that very seriously and came out the next working day."
The Dowrie Works were established in 1890 and produced bitumen products, which would most likely have been derived from coal tar, a by-product from gasworks.
Although the site has long been demolished, its waste remains as the beach was used as a refuse tip.
Angus Council have owned the land since 1977.
A spokesperson said: "We were made aware of coastal erosion at the Old Dowrie Works in September which had exposed waste.
"Following inspection and assessment of the sites, the risk to people and the environment is considered to be low and we are progressing with the design of repair works."
In a statement Scotland's Environmental Protection Agency told STV News: "Having attended the site, officers witnessed empty oil drums, which appeared to be part of the historic sea defence structure.
"No active ongoing pollution was witnessed and the incident was passed on to Angus Council."
This is not the first time waste from the former bitumen site has been exposed along this shore.
In 2009, Angus Council spent £200,000 constructing a barrier to contain the material and prevent further erosion.
However with tar like substance spilling out from the rocks and sand dunes, it has left many people calling for a long term solution.
Ms Murray said: "What was the risk analysis? What was the toxicology?
"All of these things so we can understand more about how this site is being protected.
"Lots of people are going to be very, very concerned about how it's managed into the future."
Works to repair the barrier and contain the beach tip are planned for the new year with completion expected by the end of March.
STV News is now on WhatsApp
Get all the latest news from around the country
Follow STV News
Follow STV News on WhatsApp
Scan the QR code on your mobile device for all the latest news from around the country