Scotland's largest entertainment park has been forced to partially close after being classed as a "travelling funfair".
Codona's, which is situated at Aberdeen beach, welcomed customers back last week after being closed for months during lockdown.
But just five days later they were told by Aberdeen City Council they'd have to close once again, after the site was classed as a "travelling funfair".
The company was told their outdoor rides such as the big wheel and waltzers would have to close.
Owner Alfred Codona says the decision raises fears over the future of the business and puts 180 jobs at risk.
The family are calling for a review of the decision, insisting the site is not a funfair but a visitor attraction as it has an extensive range of activities, food and drink on offer.
Alfred Codona said: "We find the decision to close our outdoor rides astounding, considering outdoor playgrounds are now open with no COVID-19 policies or procedures in place.
"Additionally indoor restaurants, cinemas, shops, shopping centres, indoor and outdoor bars are now open all over Scotland. And yet, our outdoor attraction with all the appropriate COVID-19 policies and procedures, inspected and approved, is instructed to close.
"We have requested the Scottish Government review this decision immediately or risk the future of a business which has been the 'main-stay' of Aberdeen Beach for 50 years, leaving a 'gaping hole in the community' and up to 180 people losing their jobs."
An Aberdeen City Council spokesperson said: "All funfairs are to remain closed at present in line with Scottish Government regulations.
"Aberdeen City Council remains committed to working with all businesses in Aberdeen to ensure that they can safely re open when government guidance allows."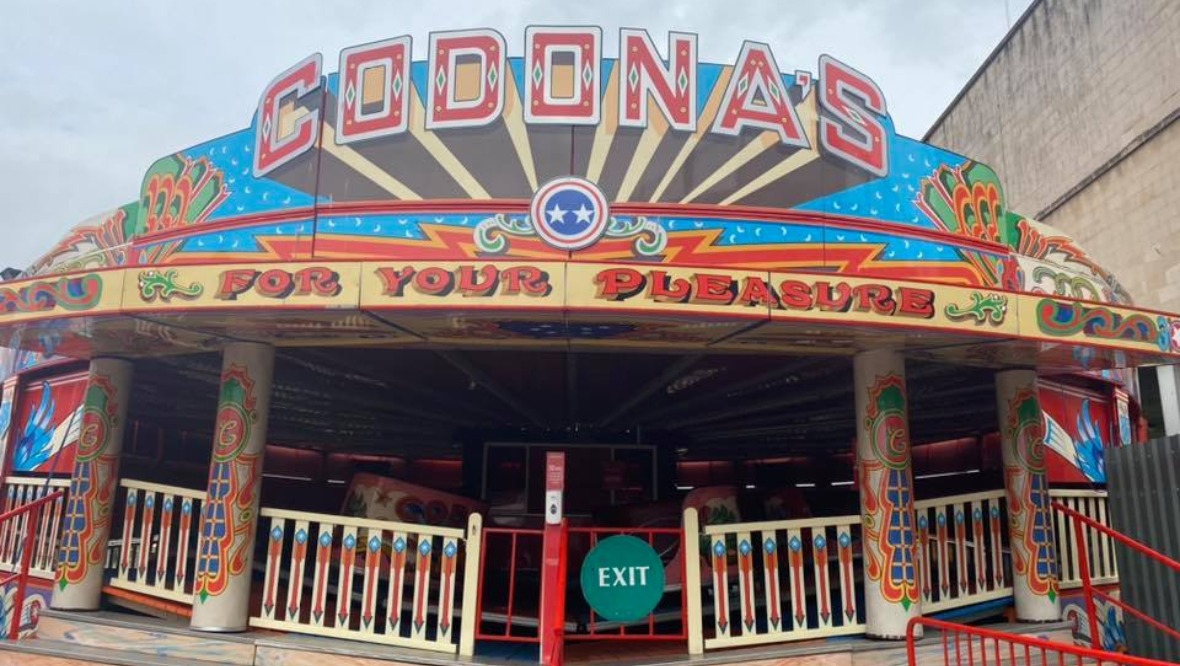 The company will continue to operate its outdoor adventure golf, multi level go kart track and outdoor catering facilities while they wait for a decision to be made.
Codona's have pointed to the fact that outdoor playparks, and other attractions are open, and the same should apply to them.
Paul Kelly from the British Association of Leisure Parks, Piers and Attractions said: "If you have a static attraction, and in Codona's case they've been operating since 1970 – have their rides regularly checked, they are health and safety executive approved – then that's not the same as someone who is putting up a travelling fair that doesn't have queue lines, doesn't have sanitisation, doesn't have fixed toilet facilities."
At Thursday's First Minister's briefing, there was an apology from Scotland's Culture Secretary.
"There has been conflicting advice given generally and that has to be addressed," Fiona Hyslop said.
"And certainly we're sorry for any confusion that has been sent, particularly to Codonas"