A rescue operation was launched to save two capsized kayakers that were being dragged out to sea by the tide.
The pair dialled 999 after getting into difficulty near Findhorn Bay in Moray at around 2.30pm on Sunday.
Coastguard teams from Burghead and Nairn were despatched to the scene, as well as a helicopter from Inverness.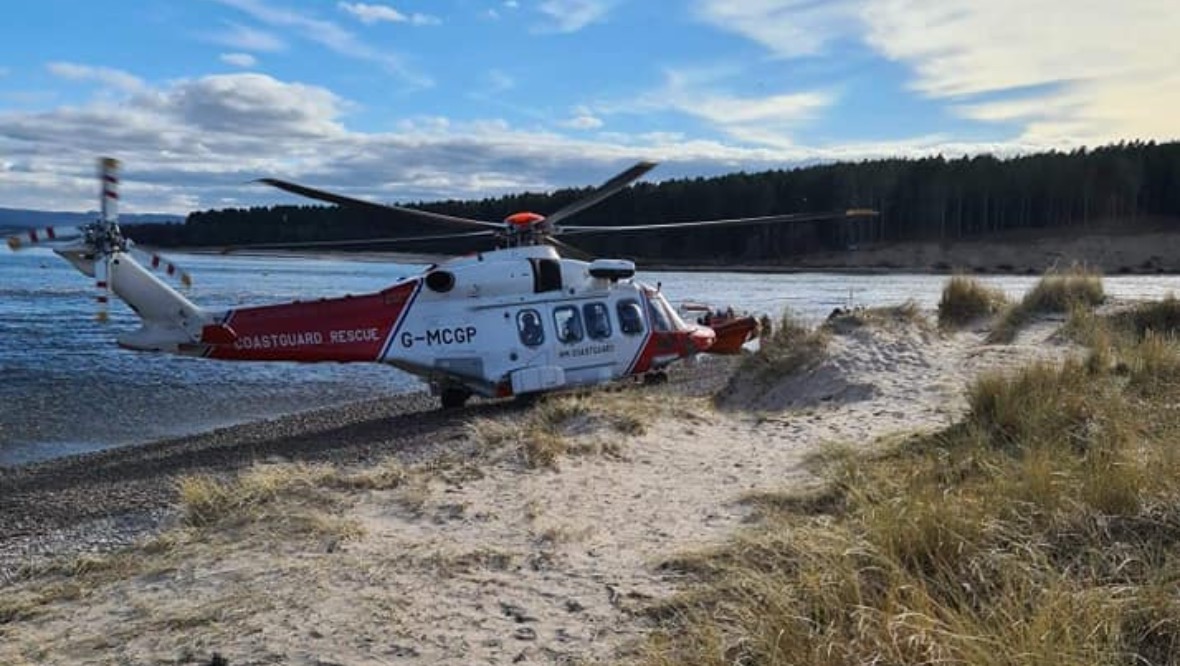 The kayakers were brought ashore by a Moray Inshore Rescue Organisation boat and checked over by a winchman paramedic from the chopper before being allowed to go home.
Posting pictures of the rescue on Facebook, a spokesperson for HM Coastguard – Moray said: "The outgoing tide was pulling them further out to sea and both had been in the water for some time."
Top tips for kayakers
Always carry a means of calling for help and have it somewhere easy to reach.
Always wear a personal floatation device.
Check weather forecasts and tide times.
If you get into difficulty – or see anyone in difficulty at sea or along the coast – dial 999.