Cancer patients across Scotland are having crucial scans cancelled due to a global shortage of an isotope used in medical imaging.
The supply issues are hitting hospitals and clinics across the UK, Canada and Europe after one of the biggest producers of the radioactive substance suffered mechanical failures last month.
Belgian nuclear plant SCK CEN is responsible for producing up to 55% of the world's radioisotope Mo-99 for the supply of Tc-99m used in nuclear medicine.
It is one of only six main research reactors across the world involved in the global production of Mo-99, with four in Europe, one in South Africa and another in Australia.
But problems flared when its BR2 reactor was taken out of operation due to a mechanical fault while two others were scheduled for routine maintenance.
Scanners require a small amount of the radioactive material to produce images of a patient's bones, helping diagnose problems including cancer, infection, fractures and arthritis.
'Hope is being taken away'
One patient affected is a 74-year-old grandad from Perthshire. He was diagnosed with prostate cancer in 2020 and underwent an operation to have it removed.
Daughter Sarah Thomson told STV News she had phoned "around 20" private hospitals and clinics across the UK in a desperate bid to book a bone scan amid fears over his declining health.
He was scheduled to have one at Ninewells Hospital, in Dundee, after tests revealed cancer cells remained in his body, but he was told it had been cancelled "due to unforeseen circumstances" two weeks ago.
When he phoned the hospital after being offered another appointment, he was told by staff it would no longer go ahead due to the lack of isotopic dye.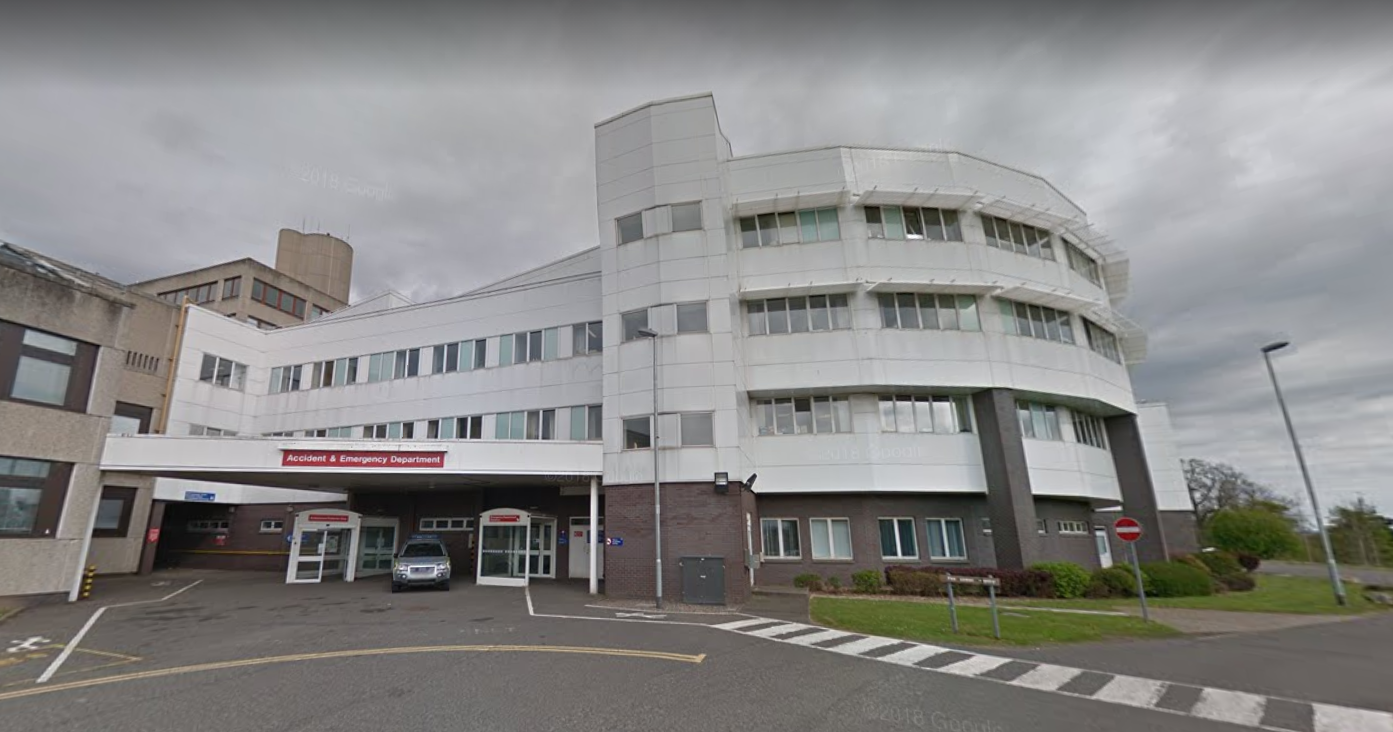 Sarah said: "They're giving out appointments to people needing a bone scan and that hope is being taken away.
"They are not being transparent. They're cancelling everybody last minute with no timescales.
"I've phoned lots of places down as far as London, and they either don't have the machine or they can't get the dye.
"What are we supposed to do? There's nothing. It's like we've hit a brick wall.
"He needs this scan. If he can't get it, I'm worried he could die. I feel really emotional for him."
Sarah described her beloved dad as fit and active, with a love of go-karting and still working full-time as a decorator.
She said: "He is beginning to get quite tired and needs to sit down more but he just pretends nothing is wrong. He's not admitting that it bothers him, but it does.
"My mum is panicking because she doesn't know what the future holds. My dad is the one holding everything together."
'Global supply chain is fragile'
With three of five reactors in scheduled maintenance and other plants in South Africa and Australia operating at a smaller capacity, the shortage has wreaked havoc on supplies in UK hospitals.
Dr Bernard Ponsard, who is responsible for radioisotope production at Belgian nuclear research centre SCK CEN, said the BR2 reactor was usually able to produce around 90% of the global demand of Mo-99.
But a mechanical failure was detected during routine inspection and it was taken offline for investigation in October 28.
"The supply chain is quite fragile, it relies on only a few actors," Mr Ponsard said.
"Research reactors cannot operate continuously like power plants. Ours needs to be refuelled after one month of operation – always.
"There are not so many processors to recover Mo-99 from the irradiated targets – there are only two in Europe. You also cannot stock radioactive material because it is decaying, you must factor in any loss of time across the supply chain."
He explained that the BR2 reactor – the largest irradiation capacity in the world to produce Mo-99 – only operated 200 days a year, but supplied 50-55% of the global yearly market on average, taking the scheduled shutdown periods into account.
The reactor is regularly maintained and undergoes several inspections a year, but for the first time in 50 years it has missed a full cycle.
The firm submitted reports to safety authorities and is awaiting the green light to resume operations.
Dr Ponsard said: "We are facing a catastrophic situation in terms of medical radioisotope supply because the extended shutdown of the BR2 reactor occurs in a period in which the three other European reactors were in scheduled maintenance.
"Fortunately, two of them already assumed operation on October 28 and November 23. We expect that the production of Mo-99 will almost return to normal from the middle of next week.
"Serving the patients is our goal. We are all working together and doing all of our best efforts to resume operation as soon as possible to find solutions and mitigate shortages in the supply chain.
"It's unfortunate that we have been unable to restart our cycle as scheduled but safety comes first. 
"We have our fingers crossed that we can begin the next cycle on December 20 as scheduled and we will be ready to work right through."
NHS Tayside issued an apology to patients whose appointments were affected.
A health board spokesperson said: "There is currently a global shortage of radionuclide, a radioisotope used for bone scans, affecting all hospitals in the UK.
"Unfortunately, due to this shortage, we have had to postpone some bone scans until a supply of the radioisotope becomes available.
"We have apologised to the affected patients as we understand that this may be upsetting for them and their families."
A Scottish Government spokesperson said: "We are aware of the issue in Belgium which has caused a global shortage of isotopes.
"We are liaising with suppliers to try to source alternative supplies and hope to minimise disruption to patients.
"The British Nuclear Medicine Society have issued guidance on mitigations to take during the affected period. We apologise for any cancelled scans and hope to resume a normal service as soon as possible."
STV News is now on WhatsApp
Get all the latest news from around the country
Follow STV News
Follow STV News on WhatsApp
Scan the QR code on your mobile device for all the latest news from around the country