A couple whose wedding day atop a spectacular Scottish cliffside was accidentally caught on drone footage have been reunited with their special moment after an appeal by a Canadian radio station.
Robert Peachey was out to grab some images and video of the stunning landscape surrounding Dunnottar Castle with his drone on August 31, when he noticed a couple join hands on a nearby cliffside.
"I was a bit taken aback at first, and definitely should not have been there," he told STV News.
The Glasgow resident watched on as the mystery duo, along with a celebrant, took their vows in a private and intimate wedding ceremony against the ocean backdrop.
He said that as he continued to take in the panoramic views with his drone, he could not help but get clips of the ceremony as well.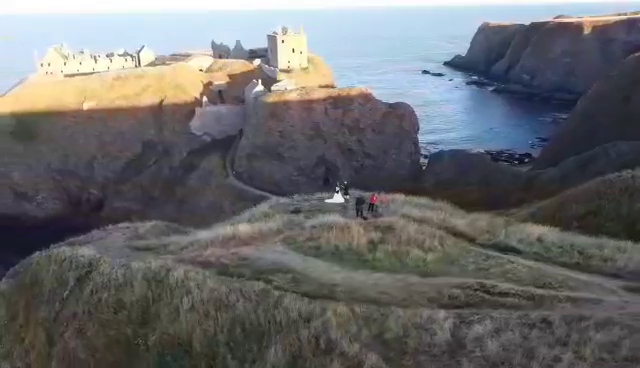 "I thought, 'I would like to have that if it was me getting married!', so I just went for it."
He grabbed a 360-degree clip of the landscape, with the mystery couple in sight, resulting in a 66-minute long film with nowhere to go unless he tracked them down.
"I overheard them saying something about them meeting in Montreal, before realising 'I should not be here!'", Robert said.
Going off of that detail, he set about trying to find the presumably Canadian couple – with a little help from Virgin Radio Montreal.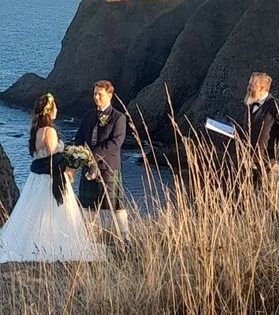 The station put out calls to find the mystery duo, including a social media post which racked up hundreds of shares – before long, Alice Leys and Andrew Lampert had been found.
Newlyweds Alice and Andrew were on their honeymoon, blissfully unaware of the social media presence their private ceremony had gained.
"The station ended up finding our celebrant and photographer, who then sent us messages saying 'hey, sorry to interrupt your honeymoon – but you're viral!'," they told STV News.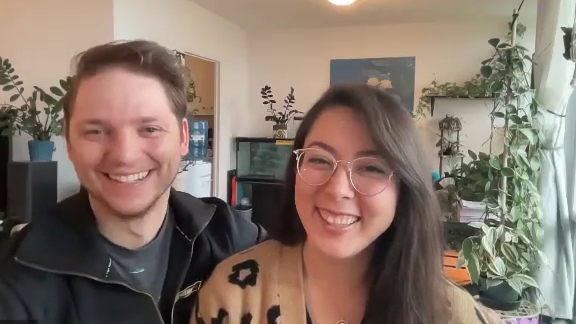 The Ontario couple were hoping to have a quiet wedding, with just a "handful" of people present – but say they are grateful for Robert's footage.
Andrew, 28, said: "Regular photos have the perspective of someone on the ground, but drone footage gives you another viewpoint into the world which you don't usually see."
The software developer has an interest in aviation himself and was originally supposed to bring his drone to capture views on their wedding day.
"We decided not to bring his drone, because who was going to fly it during the ceremony? So, it was a bit full-circle that we got the drone footage," Alice, 27, said.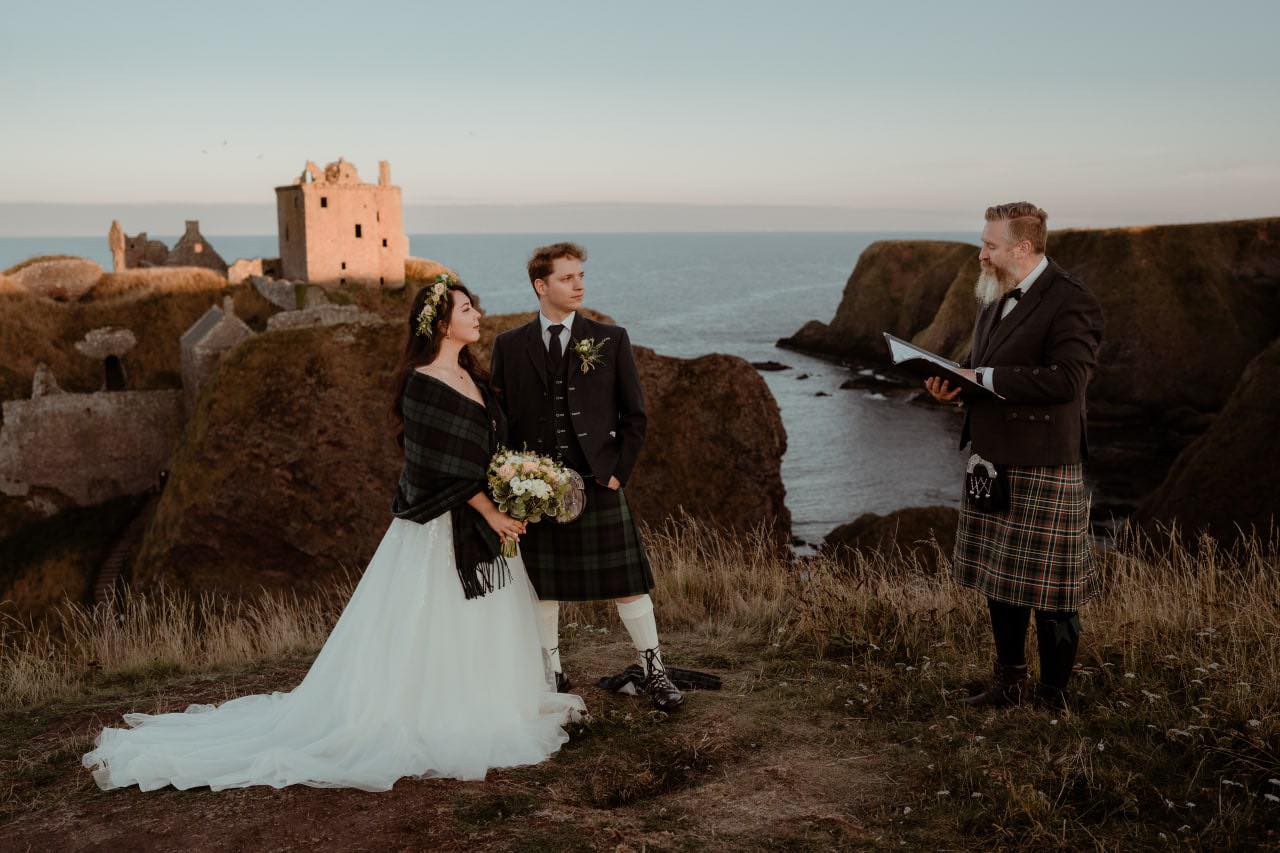 She recalled how they ended up getting married near Dunnottar Castle, attributing the Scottish connection to her father.
"We knew we wanted to do a small wedding – we're relatively private people, which is a bit ironic given we're now speaking to the news."
The pair wanted a private elopement and set about looking for a picturesque venue which was also "meaningful and relevant to our heritage and family".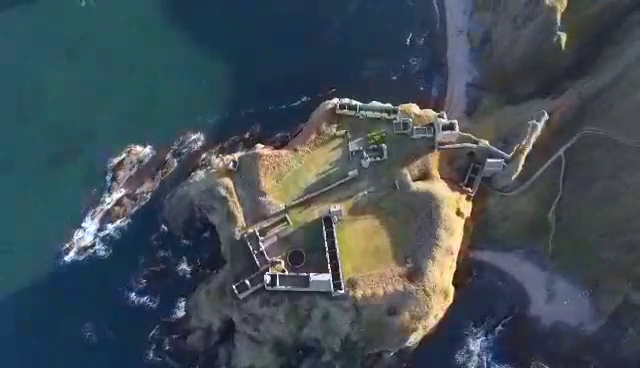 Alice said: "My dad is actually from Aberdeen, he grew up there before he emigrated to Canada, so we still have a lot of family back there.
"I have been many times to Aberdeen and I wanted to share that experience with Andrew so he could be integrated into the Scottish side of our family."
The pair's celebrant, Andrew Scott, described the ceremony as a "magical" affair, with photographer Ieva Marija adding that she was "grateful to have been part of this most perfect of days".