Campaigners in Aberdeen have been left devastated after plans to build on a community green space took a step forward.
An area of the Saint Fittick's Park, the only green belt in Torry, could become part of an energy transition zone (ETZ)
The ETZ aims to transform the area into a hub for clean-energy businesses, such as offshore wind and hydrogen.
Developers say the multi-million-pound project will create thousands of jobs and help Scotland meet its net-zero emissions targets.
The park is one of a number of potential sites that have now been approved by the Scottish Government's planning and environmental appeals division, despite uproar from local residents who say the park is key to their mental health and local wildlife.
Campaigners have argued that the other possible sites in the city would be more appropriate.
Friends of Saint Fittick's Park spokesman Richard Caie admitted the group was upset by the decision.
He said: "What a terrible place to build a concreted-over industrial estate with lighting, security fences, the whole works."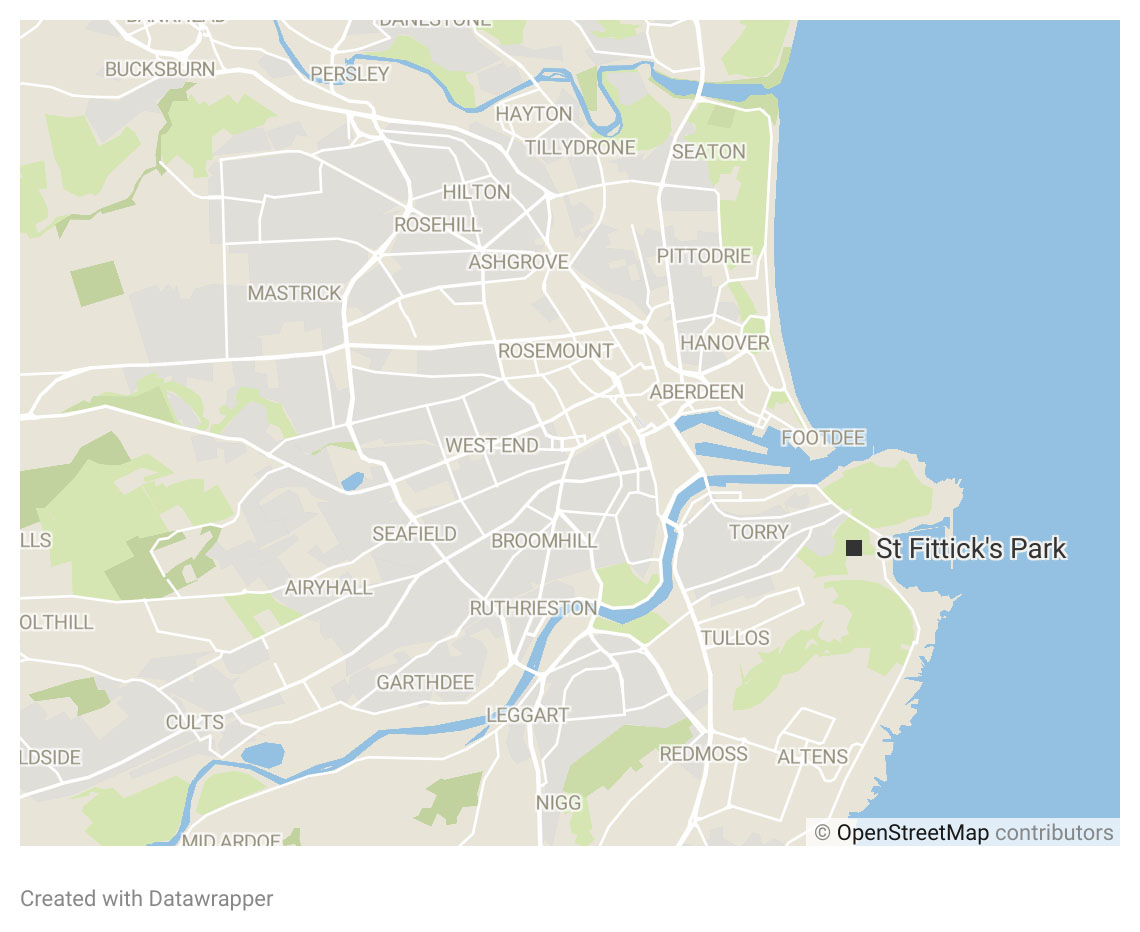 Mr Caie said he feared for the feared for the future of deer, buzzards and herons often seen in St Fittick's 200-year-old wetlands.
The plans were approved under Aberdeen's proposed local development plan (LDP) – which will outline how land will be used over the next five years.
However, the ETZ would still have to come before planning committee before it can be fully approved and go ahead.
Approving the ETZ, the Scottish Government reporter Allison Coard said its environmental and economic benefits outweighed the concerns.
She said: "While in no way debasing concerns regarding wellbeing, there is also the consideration of economic wellbeing.
"It is vital that where possible meaningful interventions which can help to support the city region's economy, and in tandem the economic wellbeing of its residents, are undertaken.
"There are also serious consequences to mental health and wellbeing should there be a long-term decline in the city region's economy."
Maggie McGinlay, chief executive of ETZ Ltd, said the approval marked an "important step" in its ambitions.
She said: "Aberdeen is ideally placed to capitilise on energy transitions opportunities, particularly those afforded by offshore wind, and that ensuring best use of regional assets will safeguard the region's economic future.
"Indeed, by 2030, we will have designed and completed the phased development of the zone, creating 2,500 direct jobs and a further 10,000 in energy transition related jobs across the region."