The Queen Consort has spoken about the "precious time" she has spent in the north east of Scotland – telling staff and students at Aberdeen University that it feels like she is "coming home" on visits to the institution.
Camilla said it was a "huge pleasure" to visit the university's new science teaching hub on Wednesday, after it opened last year.
Addressing staff and students, she said: "Coming to this university, and to this city, has always felt a bit like coming home to me."
Camilla, who was made chancellor of the university in 2013, said this was firstly because her father's family "came from this part of Scotland".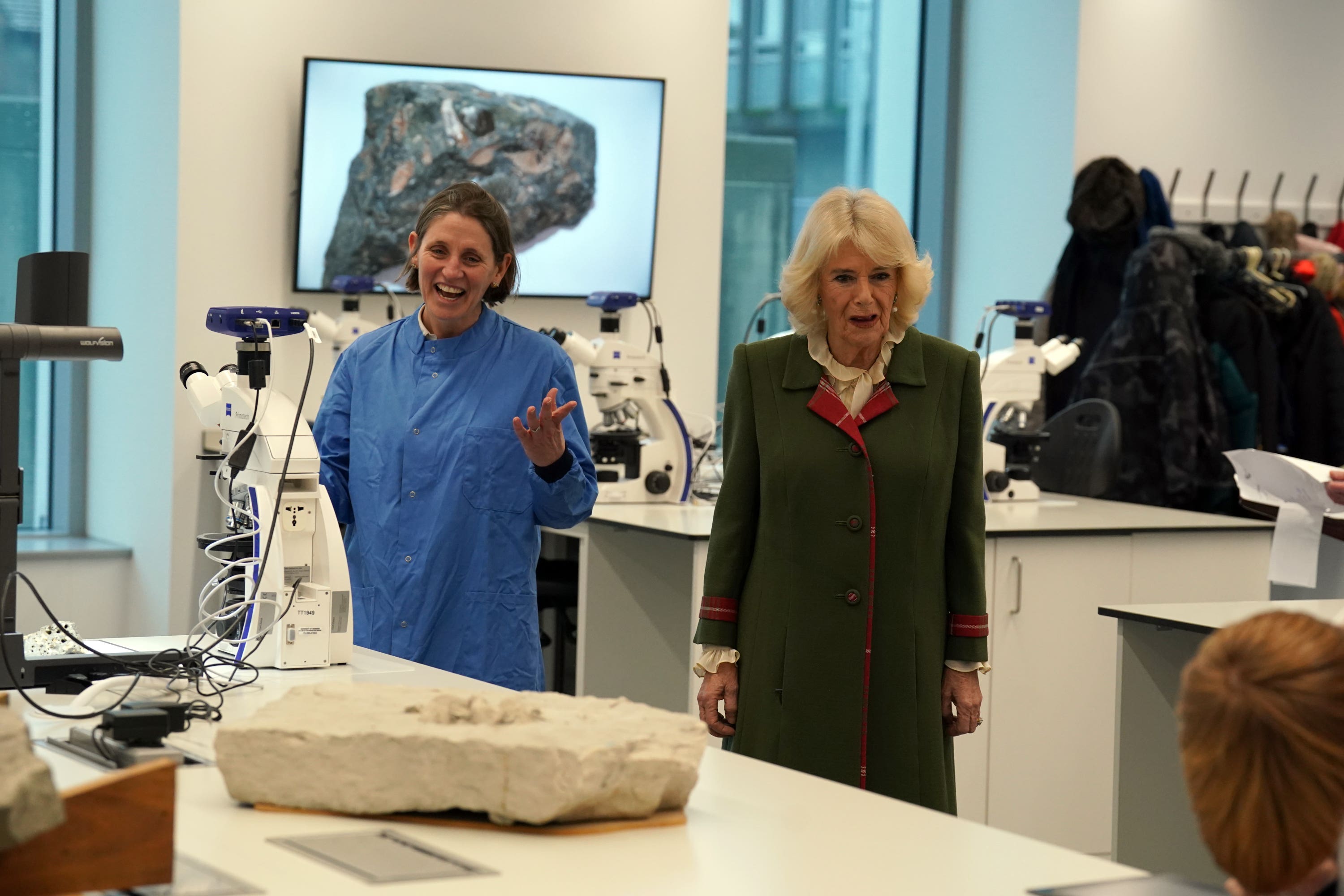 She added: "Secondly, because my husband and I are lucky enough to spend precious time each year in Aberdeenshire.
"And finally, because 10 years ago I received the great honour of being installed as chancellor of this very special university."
Since taking on the role, she said she has "watched with pride" as the university has "gone from strength to strength".
However she added: "My achievements as chancellor over the last decade seem rather modest in comparison.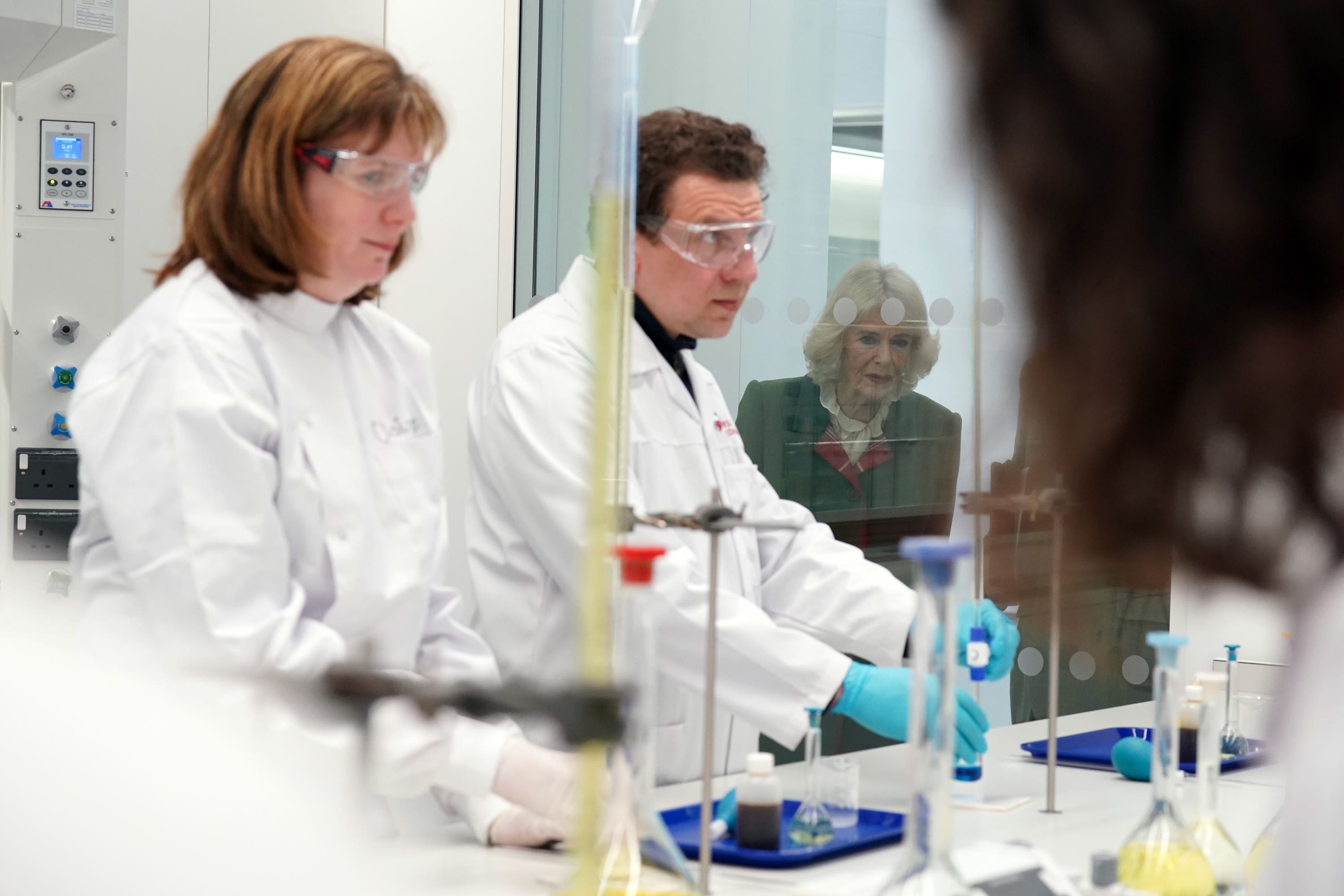 "I was told in 2013 that one element of my role was to defend the university so that 'raven wolves do not invade the college and its flock'."
She quipped it was "perhaps more by luck than judgment" that this has not happened yet.
During her visit, Camilla met students, technicians and professors at the university and also learned about the institution's outreach work with local schools, chatting to youngsters from Sunnybank Primary School in Aberdeen.
One pupil told her about his drawing of a fossil, with the Queen Consort telling him "that's quite cool".
She was shown around the lab by Professor Graeme Paton, the university's head of biological sciences, before hearing from principal and vice-chancellor Professor George Boyne about work being done to improve sustainability.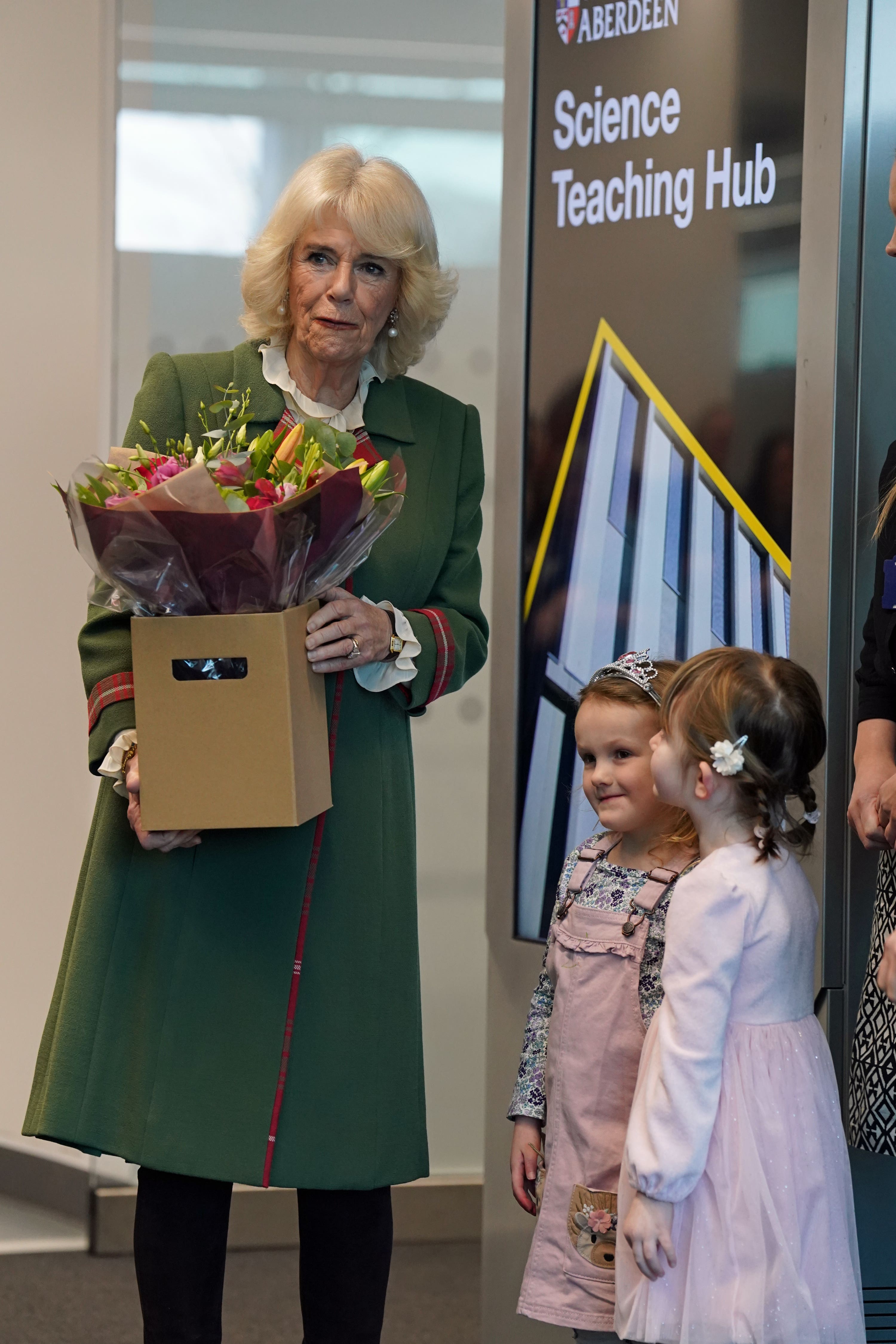 Prof Boyne said: "We were delighted to welcome Her Majesty the Queen Consort to the science teaching hub to celebrate her 10th year as chancellor and to tell her more about our progress on sustainability.
"Since launching our Aberdeen 2040 strategy almost three years ago, we sought to embed sustainability as a key component in our teaching.
"Looking ahead, we will continue to seek out new ways to embed sustainability across our research and teaching, and build upon the progress we have made towards our institutional aim to be net-zero before 2040, managing the negative impacts associated with our operational activities such as waste, production, energy use and travel."
Camilla was presented with flowers by two youngsters from the university nursery, four-year-olds Elspeth Cameron and Rosa Alexander.
Speaking afterwards, Rosa's mother Chloe Alexander said Camilla had told her daughter that "she liked her shoes".
Ms Alexander added: "She was asking about Rosa and Elspeth and if they were friends. She was commenting on their lovely outfits."
She said the girls had been asked to take part in the proceedings a few weeks ago, but had only been told it was for a VIP guest.
She added: "We put two and two together, especially with her being the chancellor, so it was very exciting especially now that she's Queen Consort."