The death of renowned scientist Brenda Page remained a mystery for more than 40 years.
Aberdeen's academic community was stunned when one of their own – a 'brilliant scientist' – was cut down in her prime in July 1978.
For decades, police have been trying to figure out what happened to the 32-year-old, who was found dead in at her home in the city's Allan Street.
The mystery has finally come to an end after her ex-husband Christopher Harrisson, a retired research scientist, was convicted of her murder on Thursday.
Harrisson, 82, had denied all the charges against him and lodged a special defence of alibi, stating he was at home at the time.
But jurors found him guilty on Thursday of murdering Brenda.
At the close of the prosecution case, other charges of assault, breach of the peace and attempting to defeat the ends of justice were withdrawn and Lord Richardson acquitted Harrisson of those allegations, leaving him facing the murder charge.
Who is Brenda Page?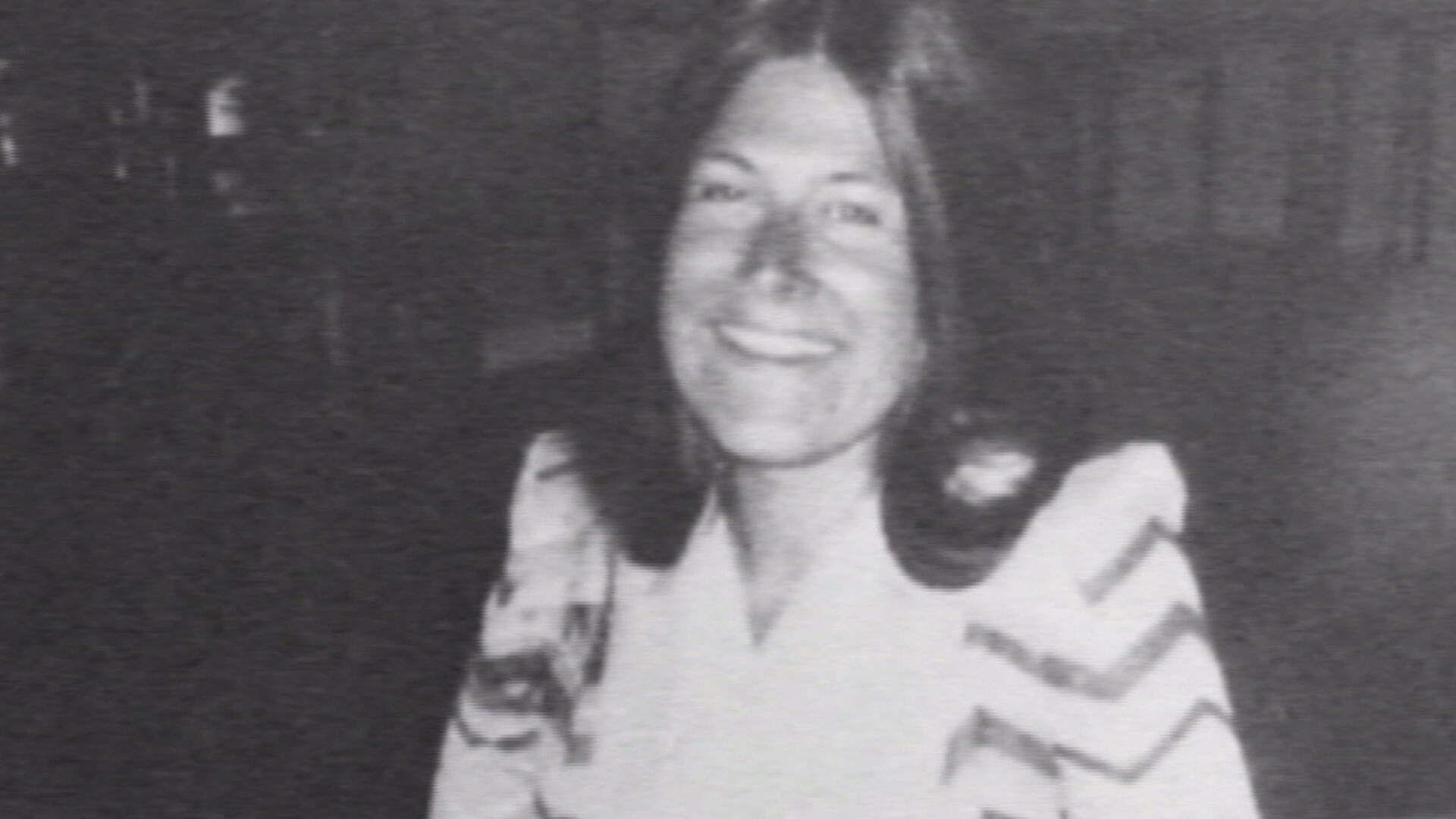 Brenda Page was studying at Glasgow University when she met Christopher Harrisson and the pair married in 1972.
Enquiries revealed that Brenda was domestically abused from the beginning of the relationship and was hospitalised on more than one occasion following assaults to her head.
She moved to the north-east of Scotland with her husband in October 1973 after she secured employment as the principle of the genetics department at Aberdeen University.
Harrisson later joined her in Aberdeen after securing a researcher post at the university. They bought a house together at Mile End Place, where Harrisson still lives.
Harrisson continued to abuse and assault Brenda, culminating in her being told to leave the marital home. In correspondence to her solicitor at the time, she details a catalogue of violent assaults every few months and threats from Harrisson to kill her.
Evidence in court heard that she wrote: "If I depart this Earth rather suddenly, do please make sure that I get a good PM (post mortem) and that my sister and her boys get any benefit."
Brenda moved into her final home, a flat at 13 Allan Street, in 1976. She pursued divorce proceedings following repeated assaults, stalking, abusive behaviour and threats.
What happened on the night Brenda was murdered?
The hours leading up to Brenda's death started in much the same way as most of her other working days.
She was described as a conscientious employee, often arriving at the Aberdeen University medical buildings early and working until late at night.
Originally from East Anglia, the talented scientist lived alone with her three cats on Allan Street, a quiet residential road not far from the city centre.
She left work on Thursday, July 13, 1978, to go home in preparation for an evening out.
In the early hours of the following morning – Friday, July 14 – Dr Page left the Treetops Hotel in Aberdeen after enjoying a meal and some drinks to travel home. She was dining with two men. A second woman was supposed to have joined them but she never arrived.
Following dinner, Brenda stayed chatting with the two men until 2.30am in the morning. One of them offered her a lift home but she declined and made the short drive back to her flat alone.
A non-arrival at work the next day immediately raised concerns from her colleagues. One particular colleague could get no reply so he alerted one of Brenda's neighbours, who discovered her brutally battered body in the bedroom.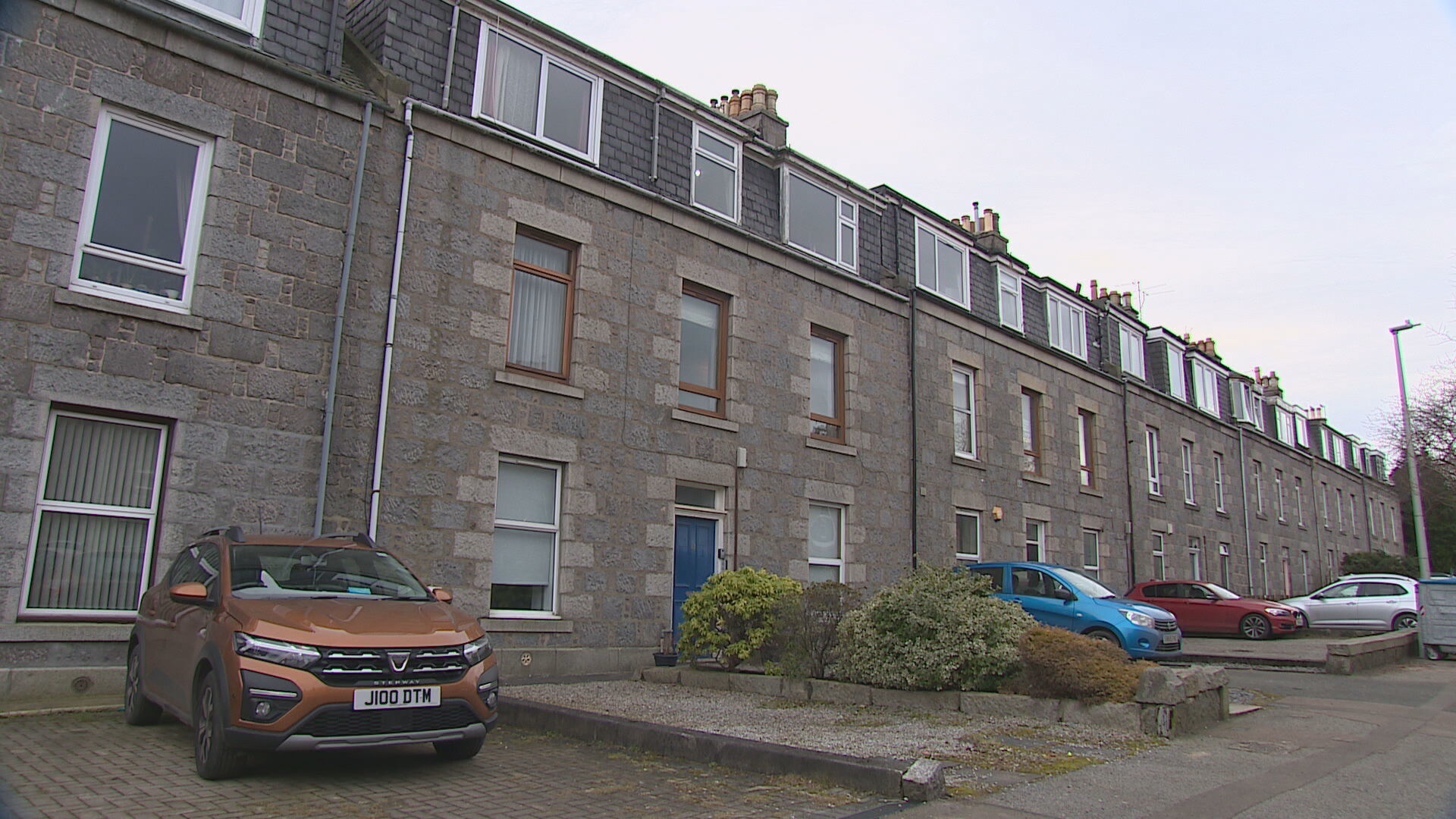 Graeme Smith, then a reporter at The Press and Journal, told an STV documentary in 2004: "The neighbour was Ms Elizabeth Gordon, an elderly lady who had a spare key. She went in and saw this horrible sight of Brenda Page's body. She ran out and asked a man to go in and confirm what she had seen and that's when the police were called."
The police found Brenda in the bedroom of her flat. She had been badly beaten about the head, having been subjected to a sustained attack. The small bedroom window had been prised open – it was suspected that the killer had lain in wait for her to return home.
Robbery was dismissed as a motive as nothing appeared to be missing – a fact confirmed by Brenda's family who arrived in Aberdeen from Ipswich to identify her body.
A murder inquiry was subsequently launched by then Grampian Police.
Later that night on July 14, 1978, Harrisson was apprehended by the Police and interviewed about the murder. A report was submitted to the Crown Office and Procurator Fiscal Service (COPFS) at that time, however they decided there was insufficient evidence to prosecute and Harrisson was released from custody.
A post-mortem revealed Brenda died of multiple serious head injuries.
Double life emerged
Brenda's death was also being felt by her colleagues as the details of her tragic end rippled through the academic community
The way in which the victim was battered to death was horrific enough. When details of her double life emerged it merely added to the shock.
The police began to interview everyone Brenda had been in contact with – socially and through work – but as these investigations continued it became apparent there was more to Brenda's lifestyle than first appeared.
When the reason for Brenda's dinner date at the Treetops was discovered, it would take the inquiry on a new track and shock the city of Aberdeen and her academic colleagues.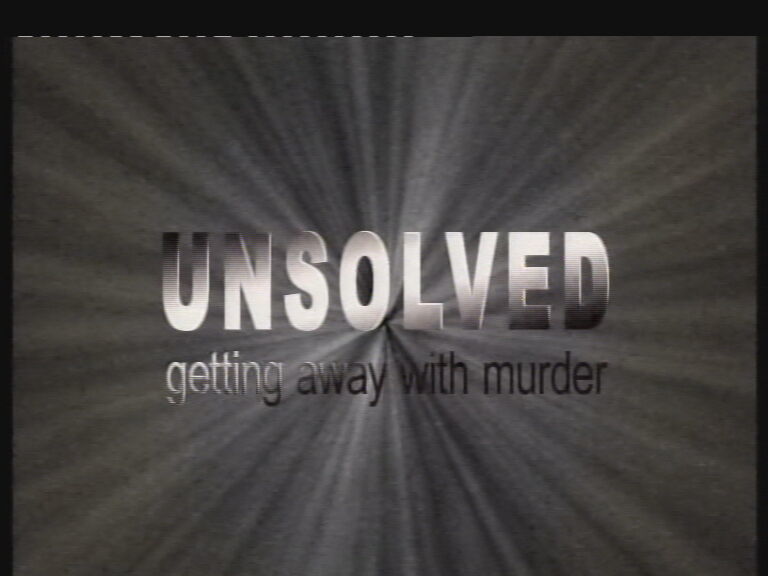 Brenda Page's murder was a big story – not only in the north-east but nationally as well. The public were hungry for any details the press could supply.
After her divorce in 1977 on the grounds of cruelty from Christopher, or 'Kit' Harrisson as he was known, Brenda was left struggling financially. As a result, she signed up with an escort agency, where she met business executives for dinner.
The revelation that Brenda was a part-time escort girl and, as it turned out, had spent her last evening with two businessmen provided a good lead for police… as well as great material for the papers.
The coverage by some tabloid newspapers implied that Brenda had been involved in the seedier side of the escort business, which greatly upset her family and colleagues.
Brenda's family had in fact known about her escort work
Rita Ling, Brenda's sister, told the STV documentary: "She told us and we had a laugh about it. She said she was going to have some nice dinners and meet some nice friends. If she had known all this publicity would have come from her activities, that's the last thing she would have done."
Focus on ex-husband
Despite extensive inquiries, the police investigation into her escort work came up with nothing. They ruled out any connection between her part-time job and her death. The police and Brenda's friends and relatives believed the key to the case lay closer to home.
They focused their inquiries on Harrisson. It had been common knowledge that before the divorce, Brenda and Harrissons' relationship had been far from harmonious.
Her family had hoped her move from the marital home to Allan Street would make things easier but they were wrong.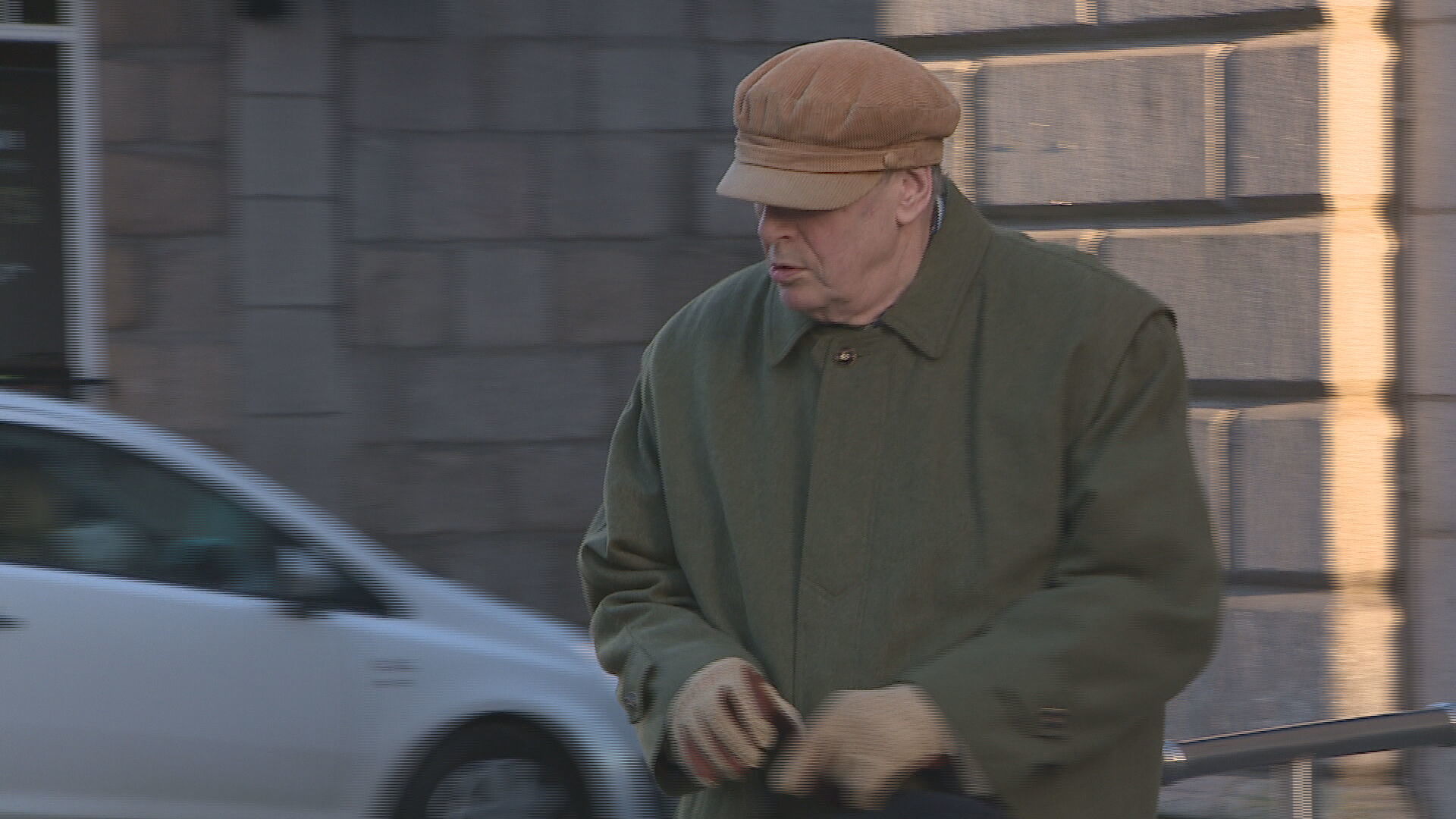 Part of the problem seemed to be the huge difference in character between Brenda and her ex-husband. Although they were both scientists, their personalities couldn't have been more different.
The violence in their relationship became publically known when an interim interdict was taken out against Kit Harrisson two months after the divorce – preventing him from going near her home and work.
In it, it stated that Kit had been violent, aggressive and threatening to Brenda during their marriage and on the official day of their divorce he had gone to her flat on Allan Street and hurled abuse at her, threatened her life, threw crockery about and poured tea down the kitchen curtains.
It also revealed that on an open evening at Brenda's laboratory and in the presence of visitors he had threatened Brenda and had refused to leave.
Kit Harrisson was clearly a line of inquiry the police could not ignore.
Six days after the murder, Harrisson did issue a statement through his solicitor, expressing his sincere and heartfelt grief at the tragic and untimely death of his former wife. He said he hoped the killer would soon be caught.
Questioned by STV News in Amsterdam
Harrisson spent some time living in the Dutch capital, Amsterdam. He had never spoken publicly about the death of his ex-wife.
STV News (then Grampian Television) doorstepped him in 2004 and gave him the opportunity to speak about the case – but he chose to remain silent.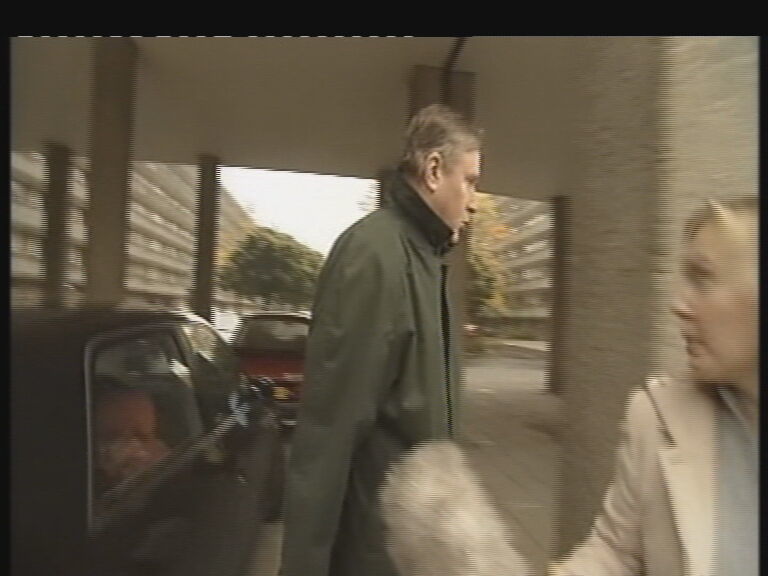 Harrisson managed to escape those questions… it would be another 19 years before justice caught up with him.
Despite the massive investigation, the murder remained unsolved. Police appeared to be focused on a clear line of inquiry and widened the search beyond the city of Aberdeen.
They believed the prime suspect may have driven from Aberdeen to Stonehaven within a few hours of the murder and then caught a train to Edinburgh.
The police carried out pretty extensive searches along the side of the railway track, including the beaches north and south of Stonehaven, and in Edinburgh, for a duffel bag.
They were searching for clothing – presumably of the man they suspected of being the killer – and a murder weapon.
They drew a blank but the man they interviewed about his trip to Edinburgh never came up with a satisfactory explanation in the police's mind about why he went there that day.
Police believe they knew who the perpetrator was but there was not enough evidence to charge and convict the man they believed responsible.
Case finally closed
At the High Court in Aberdeen, judge Lord Richardson sentenced Harrisson to life with a minimum period of 20 years before he would be eligible for parole.
The judge said Harrisson, who has no previous convictions, had carried out a "premeditated" attack after stalking Ms Page.
He said it was a "sustained and vicious" attack.
Brenda was laid to rest beside her mother in Ipswich and her family may never find out why Christopher Harrisson took her life.
But 45 years on they now finally have justice.