Keara Cochrane surveys her damaged chest of drawers and soaked clothing.
Nothing in her bedroom is salvageable after the damage wrought by Storm Babet this time last week.
Keara, like so many others across the cathedral city of Brechin in Angus, now faces an uncertain future.
"When we got told, we were actually sitting at the high school and me and my mum just burst out crying," she said. "We had nothing, we knew it was gone."
"I wouldn't say it was more devastating for me but obviously I'm younger than a lot of the people around here, so it's kind of like 'I don't have anything left'.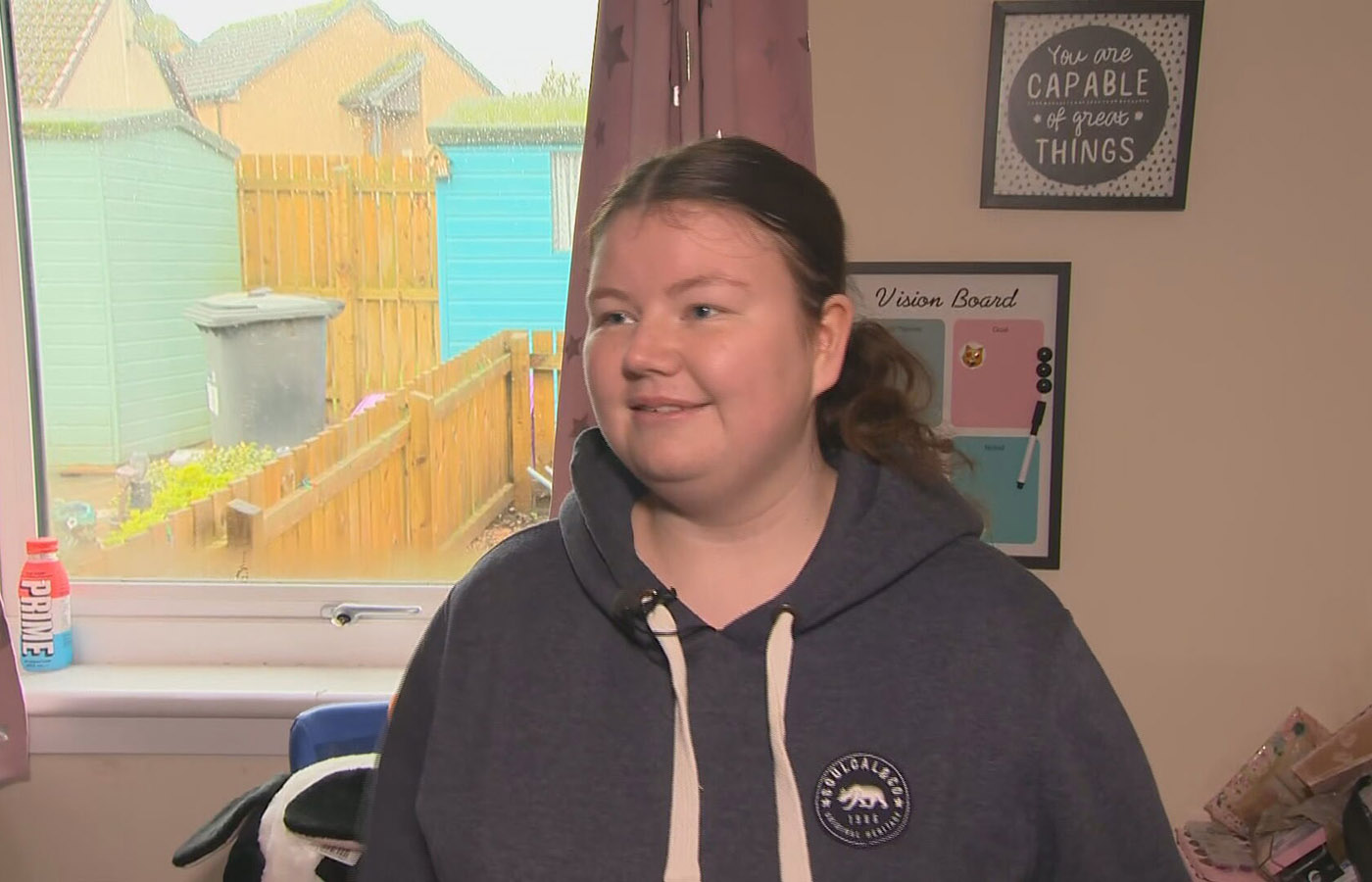 "It kind of makes me wonder if I actually want to stay down here again because of obviously the water and how close we are.
"But the flats across the road, they kind of block the river so we kind of thought that was going to stop us getting hit, but it didn't stop it this time."
"Everything was moved. We had actually cleaned out my cupboard not long before this, so as soon as we went into the bedroom we knew because everything was just all over the place."
Keara and her mum, Mandy, have been told they face being out of their home for between nine months and a year.
Mandy said: "They're going to have to rip all the walls down and obviously take it back to a shell, to dry it all out under the beams and everything on the floor, they're going to have to take all the floor up.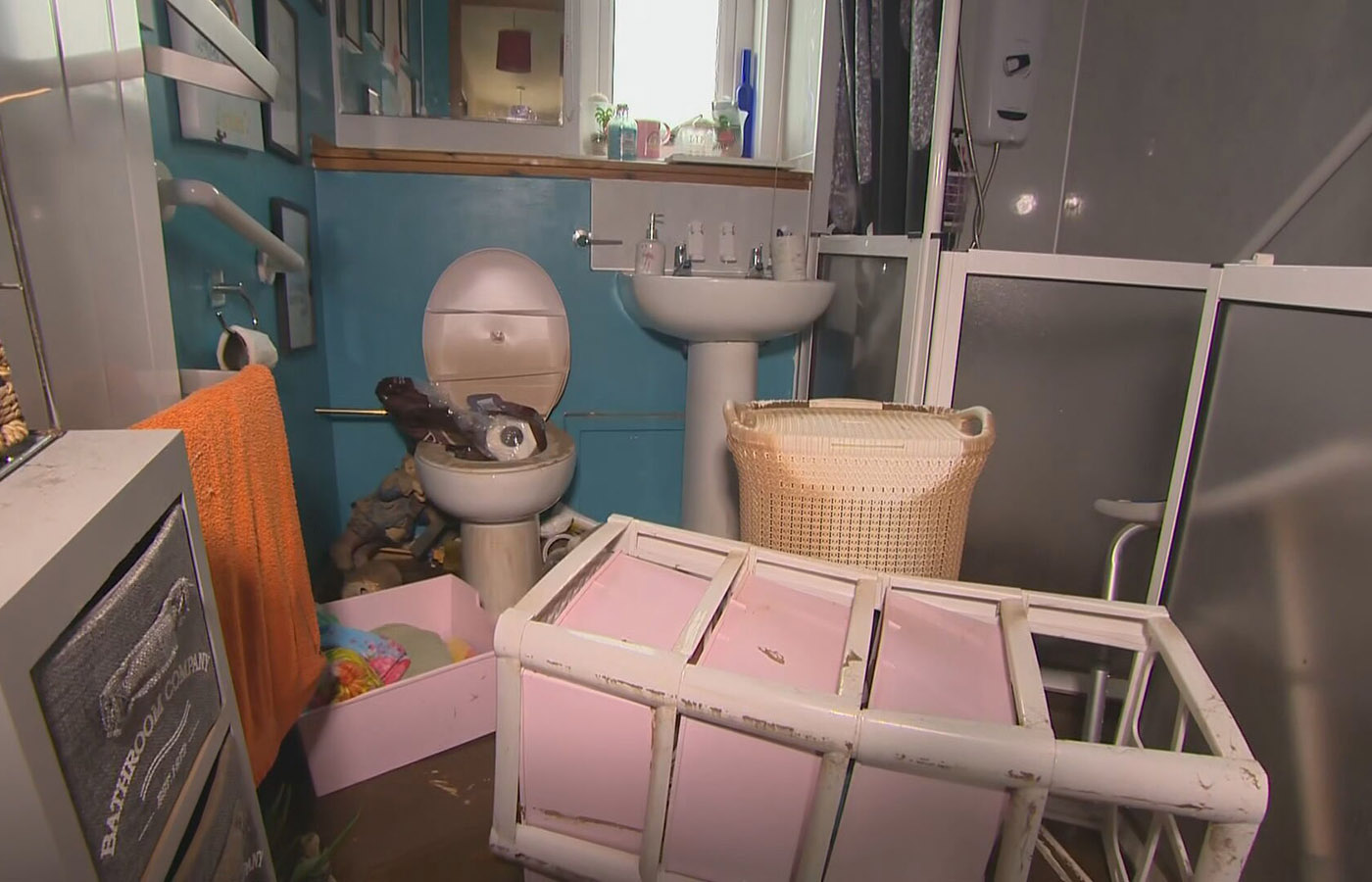 "Both me and Keara, it's like a rollercoaster – you're down here at one minute and then we get up here, and then we're zooming back down to the bottom.
"There is a part (of me that doesn't want to come back), don't get me wrong there is a part that is thinking 'I am going to build up stuff again and come back, just for it to happen again'.
"But I think possibly they're going to have to look at the flood defence system at the wall, to try and stop this happening again."
June Souttar's home was also flooded – she was only able to save a few sentimental items and ornaments and clothes that were up high.
"It was just devastating (going back to my house). I just walked in and burst into tears because I had just finished redecorating and doing the house up.
"I'm feeling really quite down about it all – I just feel like I'm back at square one and having to start again.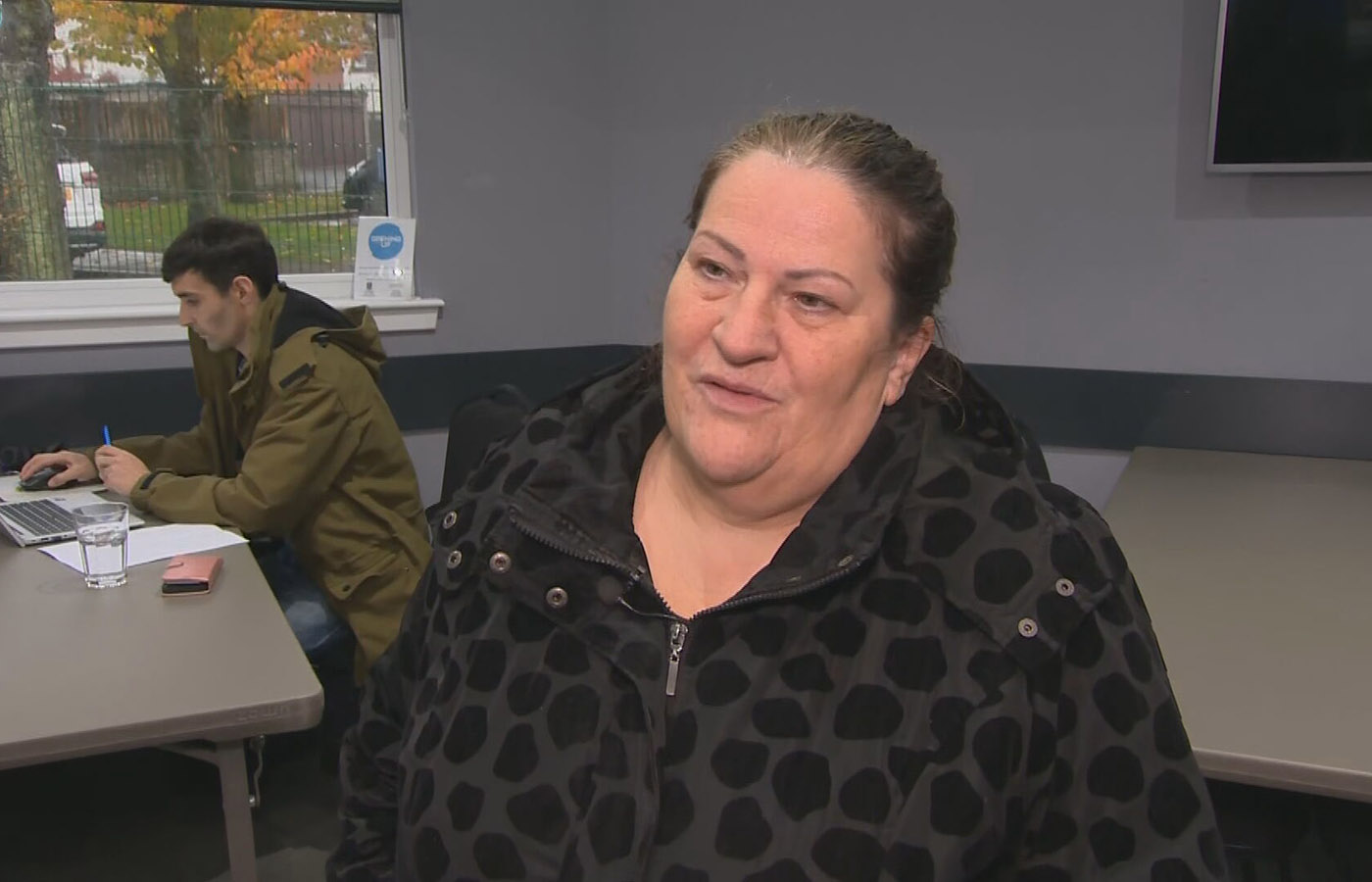 June is currently staying with her daughter and she has been told she won't be able to return to her home for around six to ten months.
"There's so many houses that have to be seen, I'm just one of very many."
Sense of hope
There has been some hope among the devastation as the local community pulls together to support its most vulnerable.
At the Crickety, a community space for local residents, staff have been serving several dozen people every day since the floods. Clothes donations are also piling up at a local church.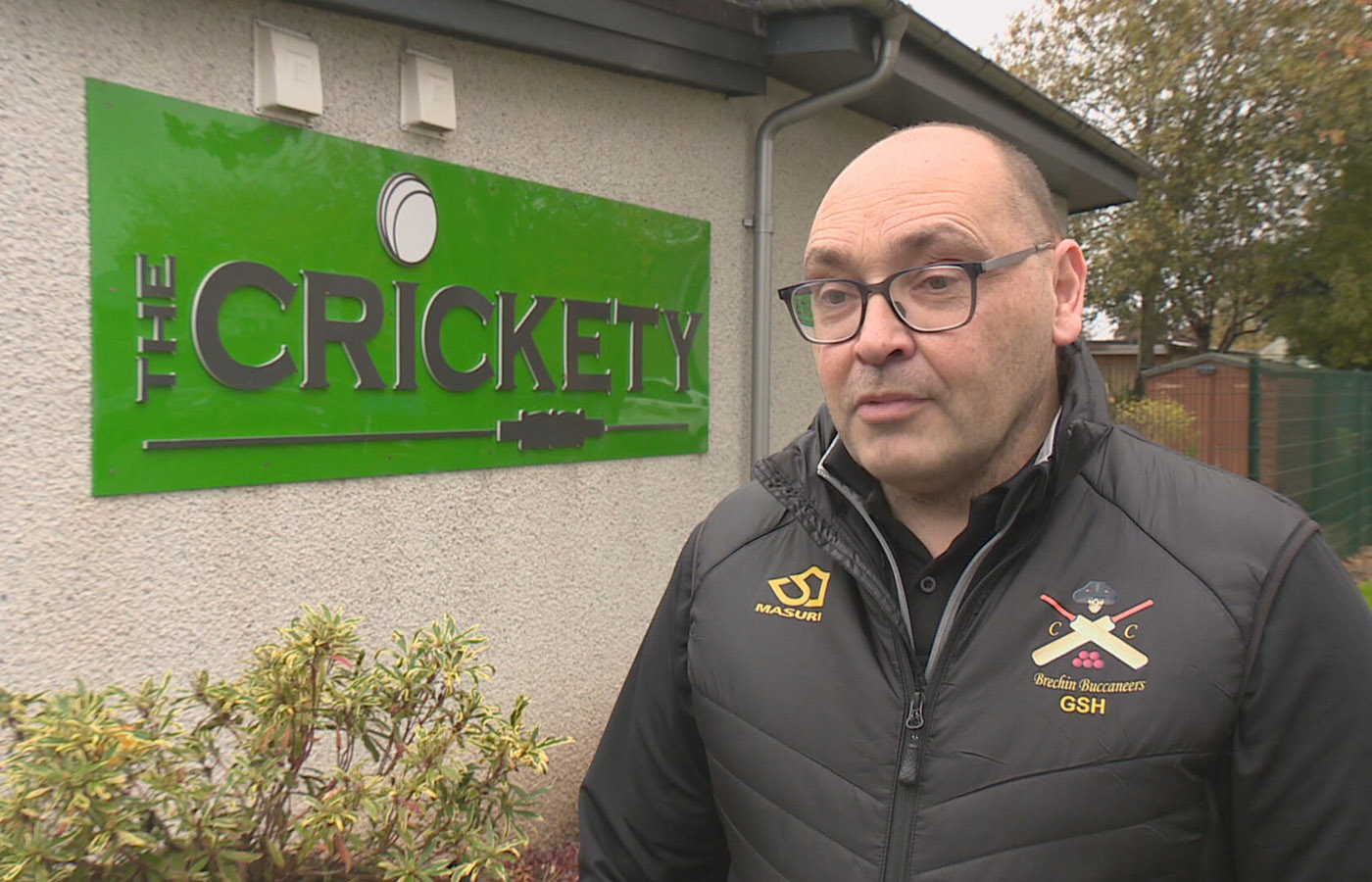 Grant Hutchison, the club's community development manager, said: "It's been a constant stream of people looking for some help.
"People are absolutely devastated – some are visibly upset but there's still a little bit of a spirit, a little bit of a joke.
"It's not the most affluent of areas but it has shown in the last few days, how people have come together."
Pub reopening this weekend
The Bridgend pub on River Street was badly affected by the floods.
But a remarkable community response means it will reopen its doors this weekend.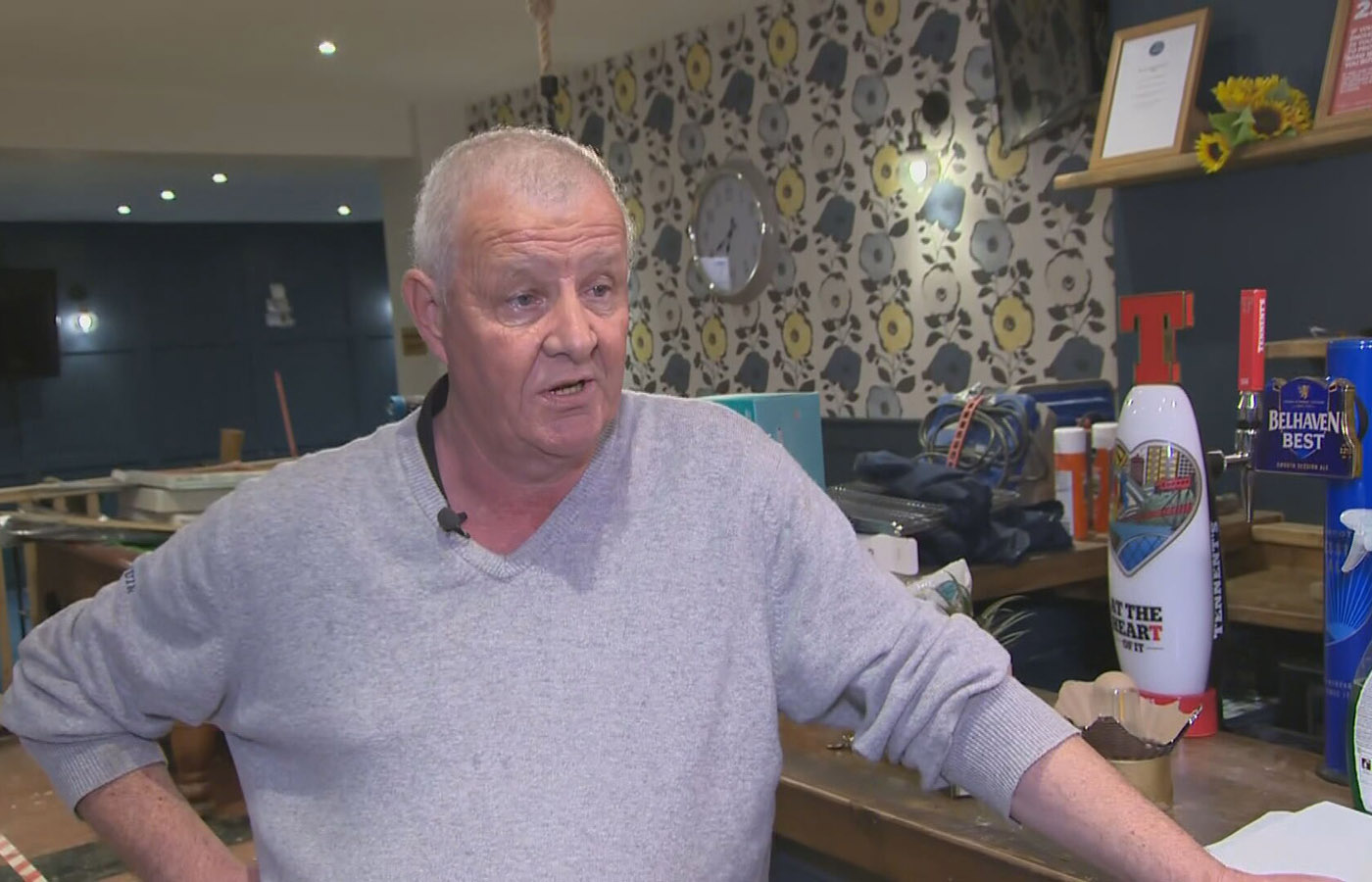 Scott McNeill, owner of the bar, said: "It's a pure testament to the community here. We had over 50 people here on Sunday, ripping all the carpets out and all the flooring and here we go, less than a week later, we are getting ready to reopen so pretty amazing really.
"It's devastating for pensioners living in the area and we know quite a lot of them – they have maybe got a wee bit of life savings and that's going to be swallowed up by settees and carpets and whatnot.
"We're going to open this weekend and our full weekend's takings is going into the GoFundMe to try and get those pensioners sorted out."
STV News is now on WhatsApp
Get all the latest news from around the country
Follow STV News
Follow STV News on WhatsApp
Scan the QR code on your mobile device for all the latest news from around the country