A series of artworks highlighting the Black Lives Matter movement in Dundee have been vandalised.
Artist Sekai Machache created colourful portraits depicting black people wearing face masks to highlight the relationship between systemic racism and healthcare.
Despite being set up at the city's waterfront just two weeks ago, the images have been ripped and a racist slur spray painted over the destroyed artwork.
It's the second time Sekai has seen her displays in Dundee suffer what she believes is a racially motivated attack.
"I'm not surprised but really sad about it," Sekai explains.
"This is an attack on black people, on black people being visible, and being present in that space.
"I had 16 beautiful portraits, beautiful people who live in Dundee and Edinburgh and across Scotland.
"Imagine having your face torn down like that."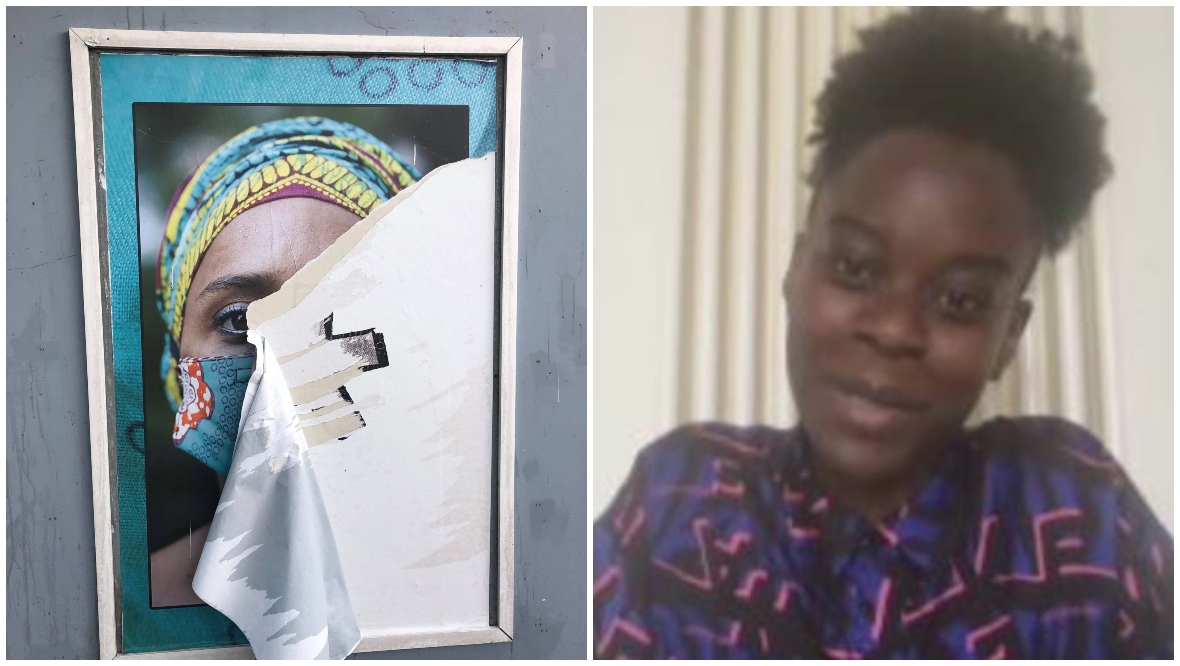 The vandalism has been condemned by cultural leaders and the local council, which recently set up a working group to tackle racism.
Councillor Lynne Short from Dundee City Council said: "I think we as individuals need to look inside.
"What can we do, all 1,480,00 of us have to decide what we can do, to look inside our hearts and decide if what was experienced and is being experienced by the black members of our community is right.
"And if it's not right we have to call it out."
SekaI adds: "For me it's an issue that is an issue that Scotland has. But also it's a global issue of anti-blackness that we're dealing with and that's what the Black Lives Matter movement deals with."
The incident has been reported to Police Scotland who say their enquiries are ongoing.