Bennylyn Burke believed a brighter future lay ahead in Scotland for her and two-year-old daughter Jellica.
Friends and family say all she wanted in life was "to love and to be loved".
The 25-year-old believed such an opportunity for romance had arisen with a man from Dundee she met on an online dating forum tailored for the Filipino community.
But she was lured north from Somerset, in the south-west of England, under false pretences. The man she had been speaking to had no interest in forging a relationship with Bennylyn.
He was planning to kill her.
A jury at the High Court in Edinburgh on Monday found Andrew Innes guilty of murdering Bennylyn and Jellica and then burying their bodies in concrete under the kitchen floor of his home on Dundee's Troon Avenue.
He was also convicted of sexually abusing the toddler and raping another child at the same property between February 20 and March 5, 2021.
The 52-year-old had already admitted killing Bennylyn and Jellica but denied murder, lodging a special defence of lacking criminal responsibility and diminished responsibility.
But judge Lord Beckett told the jury that there had been no evidence during the trial to show that Innes had been suffering from mental impairment.
As a result, he instructed them to find Innes guilty of murdering Bennylyn and Jellica.
Innes, who at times sobbed in the witness box while giving evidence in his defence, had denied all charges, but the jury of eight men and seven women took just under two-and-a-half hours to rule he was responsible for the crimes.
He was given a mandatory life sentence and told he will serve at least 36 years in prison.
Bennylyn's sister: 'I was just crying and crying and crying'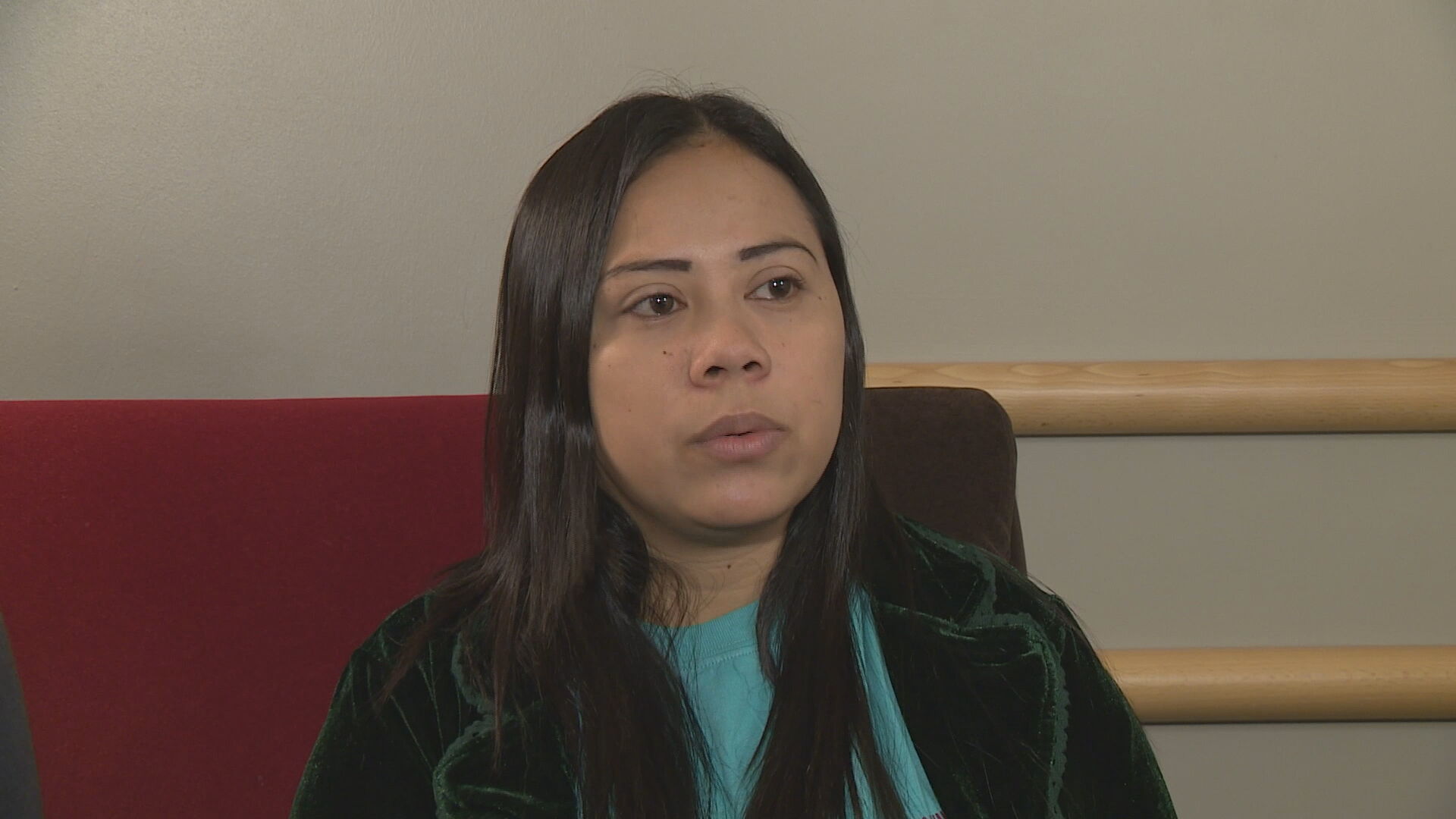 Shela Aquino is still coming to terms with the violent murder of her sister, who moved to the UK from the Philippines in 2019.
"The fact is he killed my sister and my niece, it is so painful," she told STV News.
"Bennylyn is a very kind woman, she is very caring, she is very lovely, a very kind girl. She was a very good mum who was always thinking about her children, always thinking about the future of her children.
"Even though we live in London, she was always thinking of us. I feel shocked about what happened to Bennylyn. I was just crying and crying and crying, and then I said 'maybe, this is not true'.
"She is living in my heart, in my mind."
'I hope no-one ever sees this again'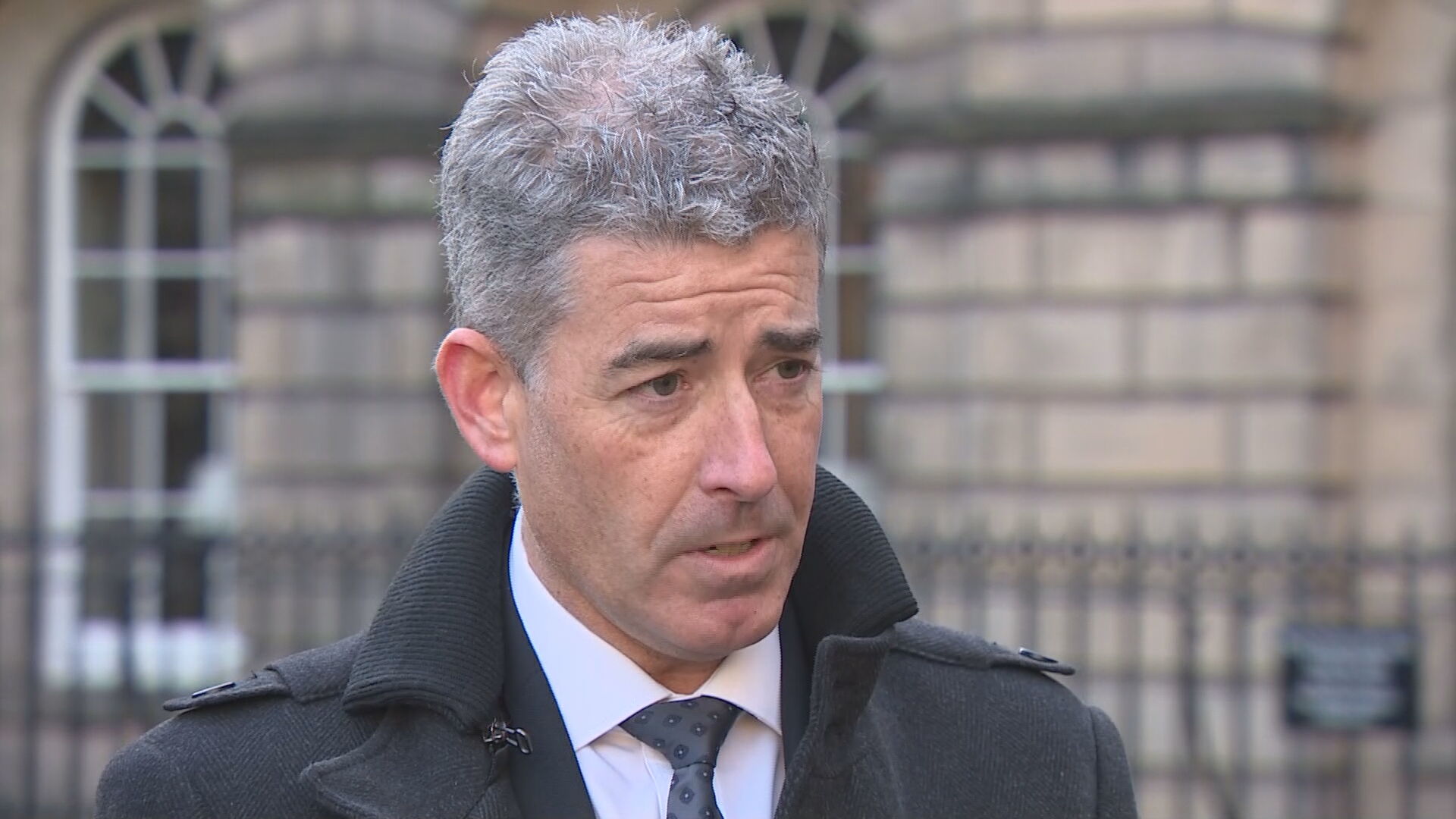 DCI Graham Smith, from Police Scotland's major investigation team, said: "This is probably one of the most horrific cases that I and my team have been involved in and it's to the credit of everyone involved – the commitment and the professionalism that they have shown to secure justice for Bennylyn and Jellica.
"The National Crime Agency described this as a once-in-a-generation crime and I sincerely hope that no-one else sees this ever again.
"The courage and strength that the family has shown is unbelievable. To go through the loss of family members is terrible, but in circumstances such as these is unbelievable.
"Bennylyn and Andrew Innes were both on a dating site called Filipino Cupid, so they started messaging, so to speak, probably January (2021). That started off as general messaging, then I would say Innes' behaviour moved to a more grooming one.
"I think he actually asked for an indecent photograph of Bennylyn, which to her credit she refused. Again, he tapped into her vulnerability and offered her employment as a customer relations manager, with a salary and accommodation.
"Again, to her credit she said 'if you want to employ me I can do this in Bristol'. On February 12, they agreed to meet and then, quite sickeningly, we know that Andrew Innes was searching for chloroform and murder rates in Scotland, once that agreement had been done."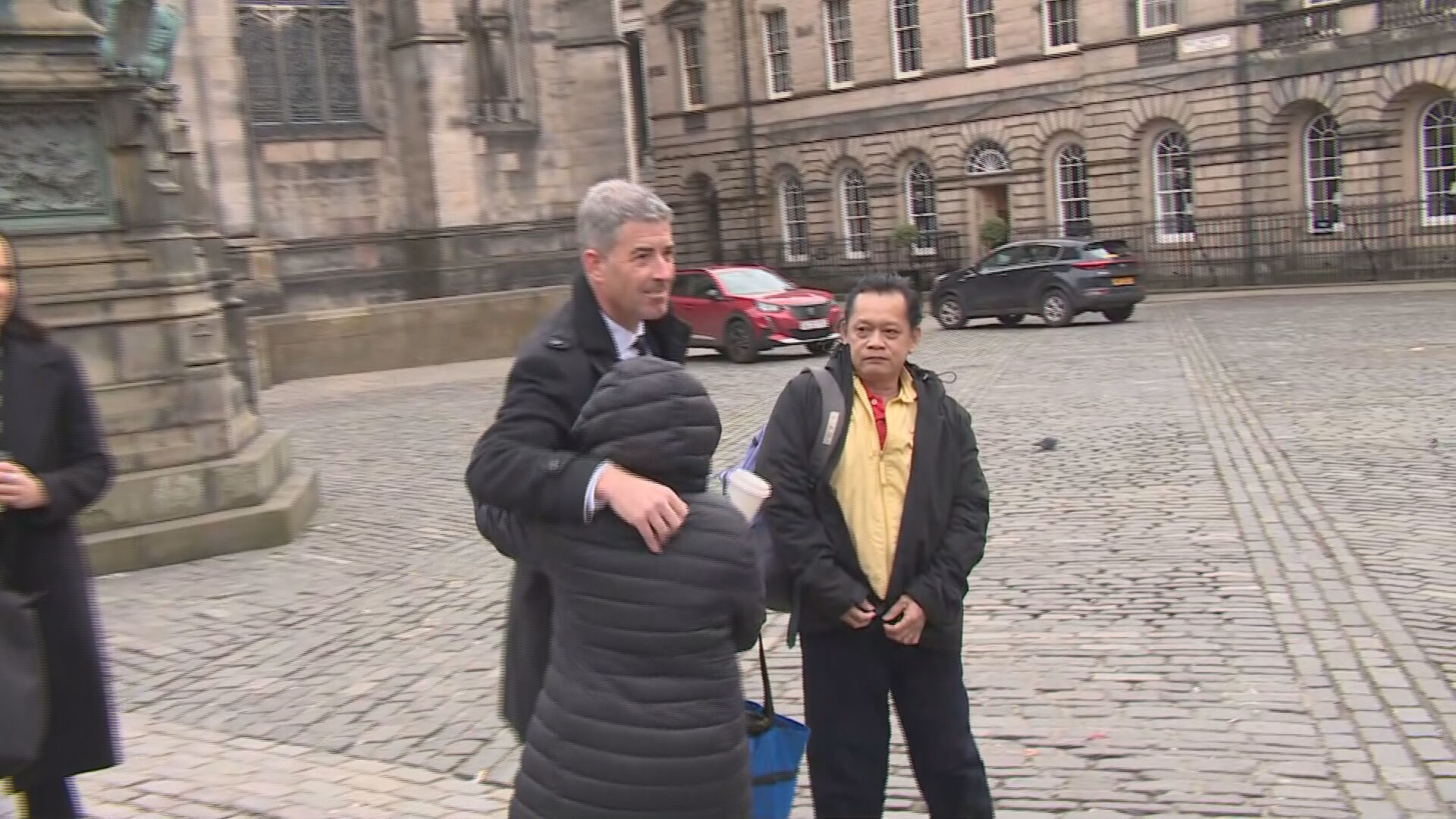 Innes caught on camera buying hammer from B&Q
Asked by Brian McConnachie KC, defending Innes, if his client's behaviour could have been linked to steroid-induced psychosis, psychiatrist Dr Gordon Cowan pointed out that, prior to the killing, Innes had gone to B&Q, where he bought a hammer.
He told the court if someone had florid psychosis, suffering hallucinations and delusions to the point where they were killing people, they would not be doing their normal business without people noticing.
Innes claimed he was "insane as a result of the steroids" he had been prescribed for his Crohn's disease, but Dr Cowan said he did not believe the 52-year-old was impaired at the time he murdered Mr Burke, nor when he killed the toddler.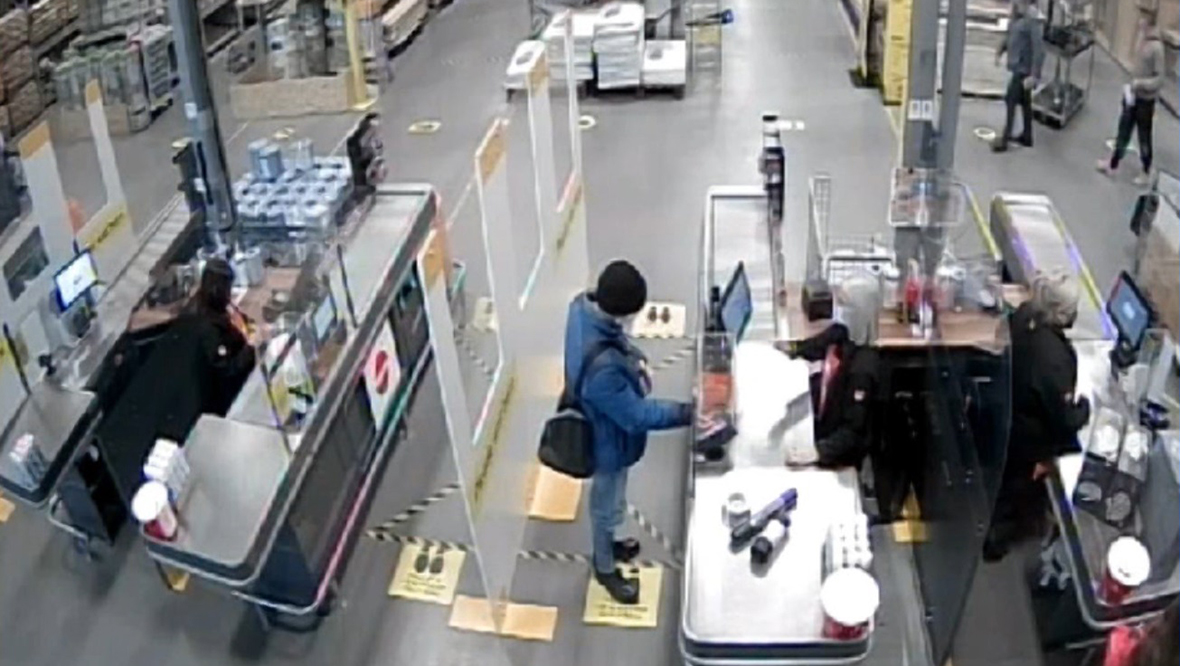 'Men like Andrew Innes are predators'
Bennylyn's family travelled to Scotland from the Philippines for the trial. They were in court every day to hear the harrowing evidence of what happened to Bennylyn and Jellica.
They're being supported by a Filipino migrant charity that deals with many cases of violence against women in their community.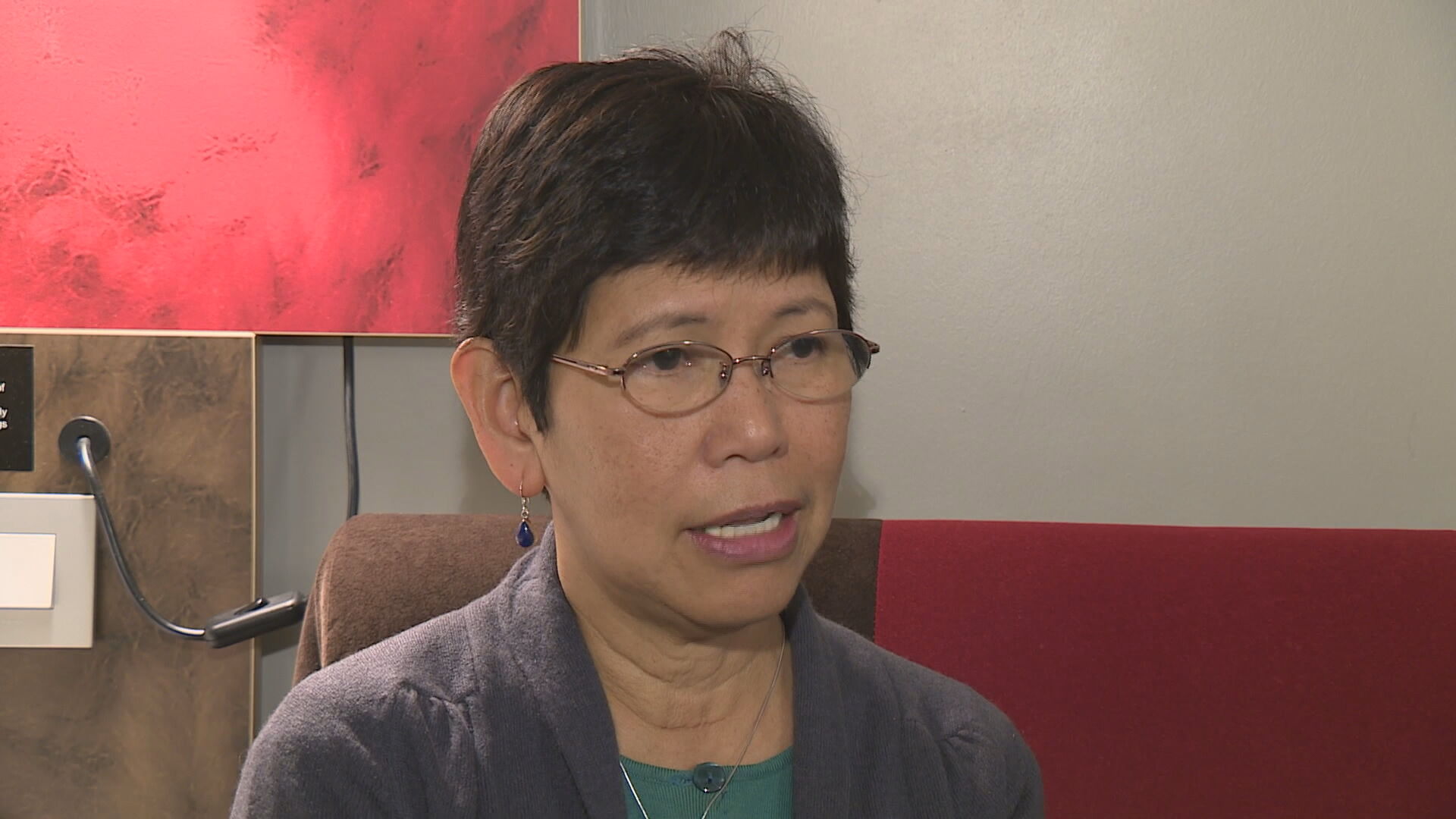 Susan Cueva, of the Kanlungan Filipino Consortium, said: "Men like Andrew Innes are predators. They go after vulnerable women like Bennylyn because they know they have power over them and they can control them.
"I think that the plan of this kind of man is to really harm women and girls like Bennylyn and Jellica because they are vulnerable – they want to wield power and control over them – and they commit crimes that should not be accepted in society.
"I think it's important that justice is served in this case and that Andrew Innes is put behind bars forever so that he cannot harm any other women and children in the future."
'She was a wonderful mother'
Victoria Whipp, a friend of Bennylyn's from Somerset, said: "I met Bennylyn online through a Facebook group when she was rebuilding her life after her marriage had broken down.
"We became friends and kept in contact for about a year or so after that, until she went missing. The last messages we had were at the beginning of February, or mid-February, so it was very close to when she went missing.
"I met her maybe a handful of times in that year when we were friends. You've seen pictures of Bennylyn, she's quite a petite lady and at first you would think she's quite young and naïve and vulnerable.
"But actually when you got to know her you would realise she was a very strong-minded, late woman.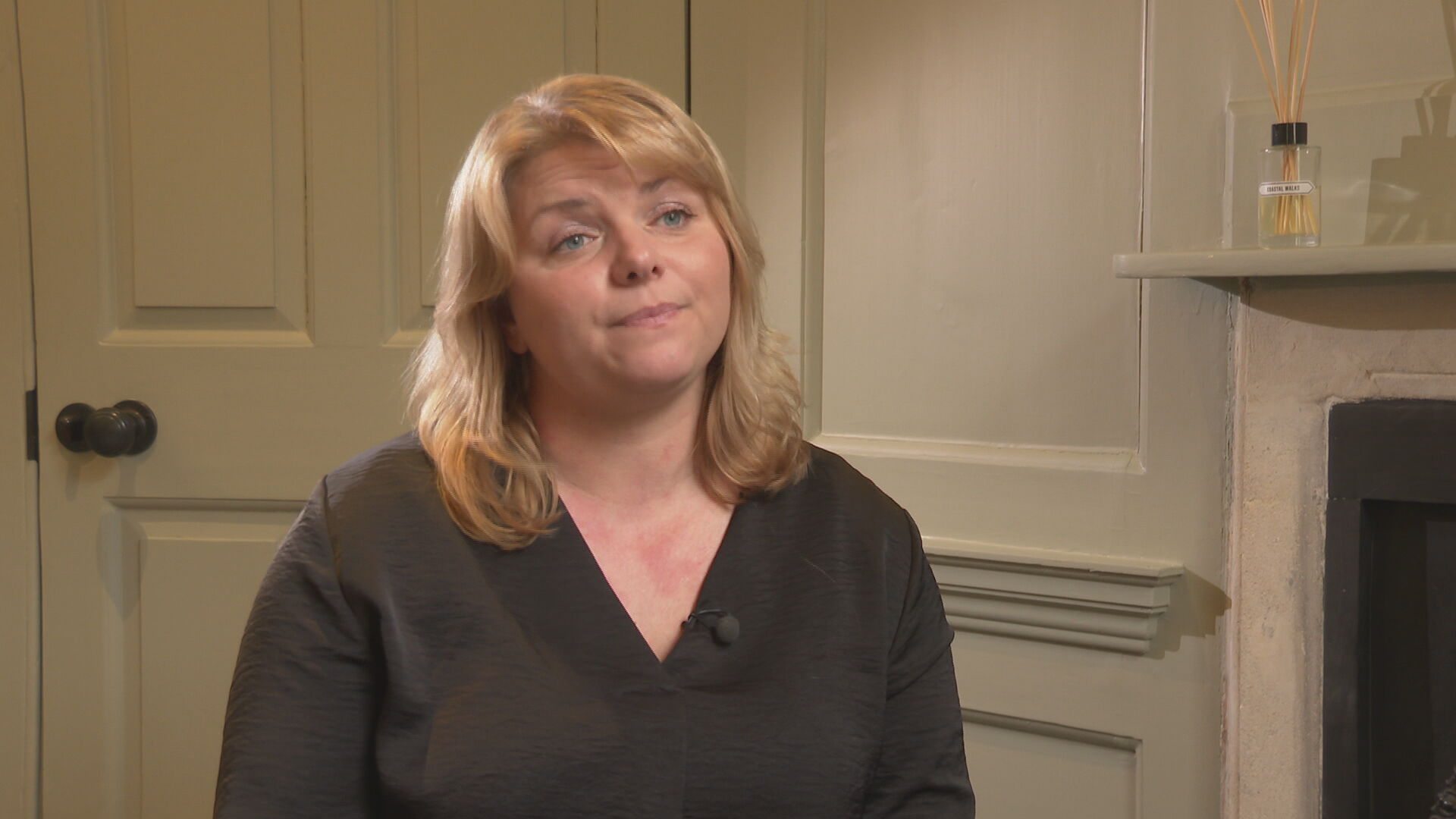 "She was a wonderful mother, she put her children first above everything else and all she wanted was to give them a better life, a good life and for them to be safe and happy, and that came through as quite a determined desire to build a life for herself and achieve what she wanted to achieve.
"Her kids were full of life, lots of energy, big personalities, and you could see from the way she was around them that she just loved her children and they were her world.
"I don't know but my assumption knowing her is that she genuinely would have believed that going up to Scotland was going to be a better future for herself. In the long run, I don't think she was going there necessarily permanently but to visit, to build a relationship with somebody that she had met.
"She once said to me 'all I want is love, I want to be loved, I want to love' and I think she probably thought that was what she was going to try and find and that that was being offered.
"I can't see that she would have gone up there without that hope because she certainly wouldn't have her children in any danger, knowingly, because all she wanted was a good life for them."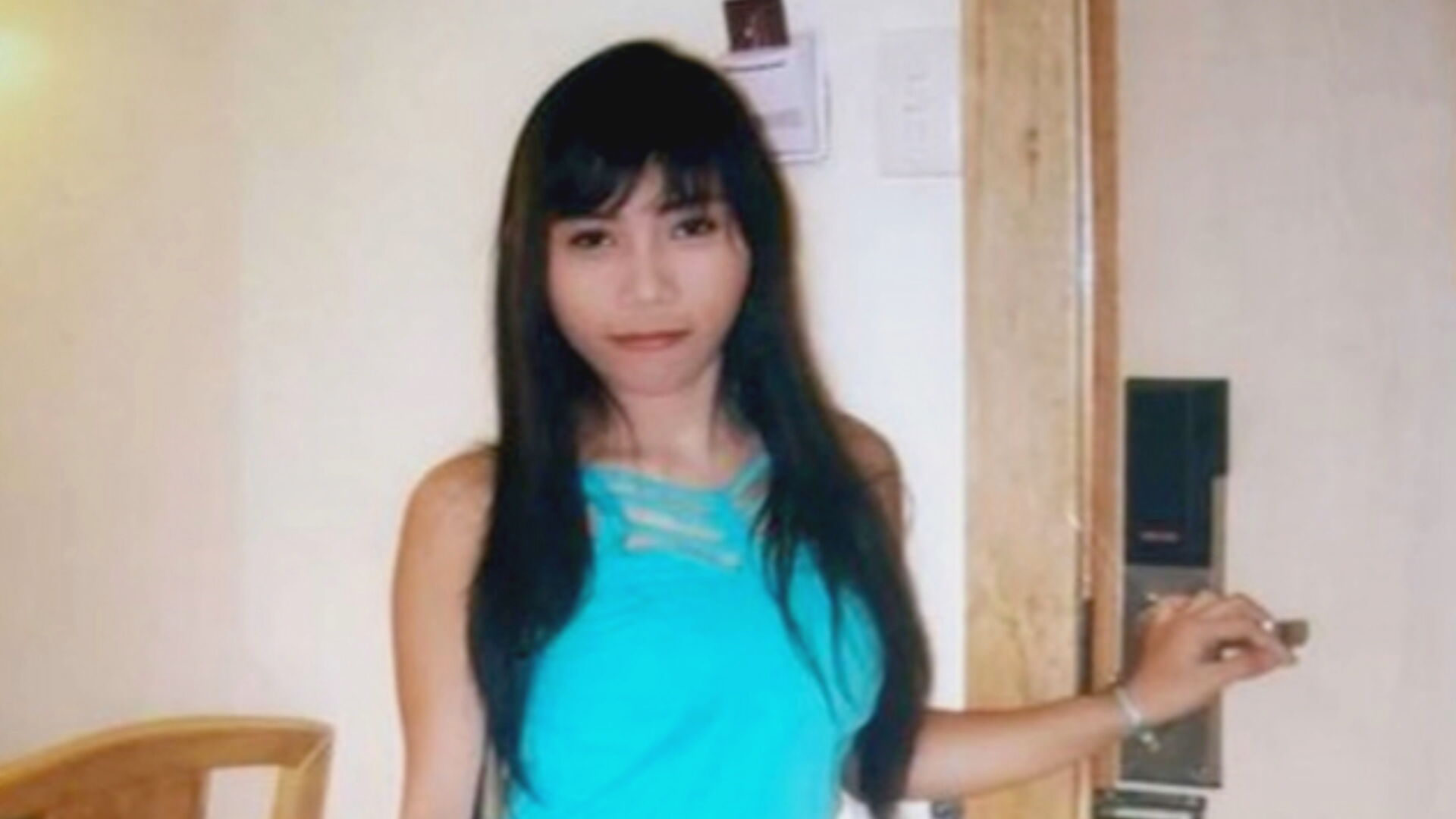 Girl provides key evidence
A seven-year-old girl who was rescued from Andrew Innes' house provided key evidence to help police catch the double murderer.
Police detectives found the girl, who cannot be named for legal reasons, in the software engineer's house watching cartoons.
Innes claimed the girl was his daughter when officers came to his home in Dundee looking for Bennylyn and Jellica.
But detectives uncovered the fact that the schoolgirl was unrelated to him and had spent the previous two weeks in Innes' house being subjected to horrific sexual assaults and a rape.
Innes told jurors that if the police had turned up to his house 24 hours later, officers could have found her murdered dead body.
The child also saw Bennylyn and Jellica being murdered at Innes's home in Troon Avenue.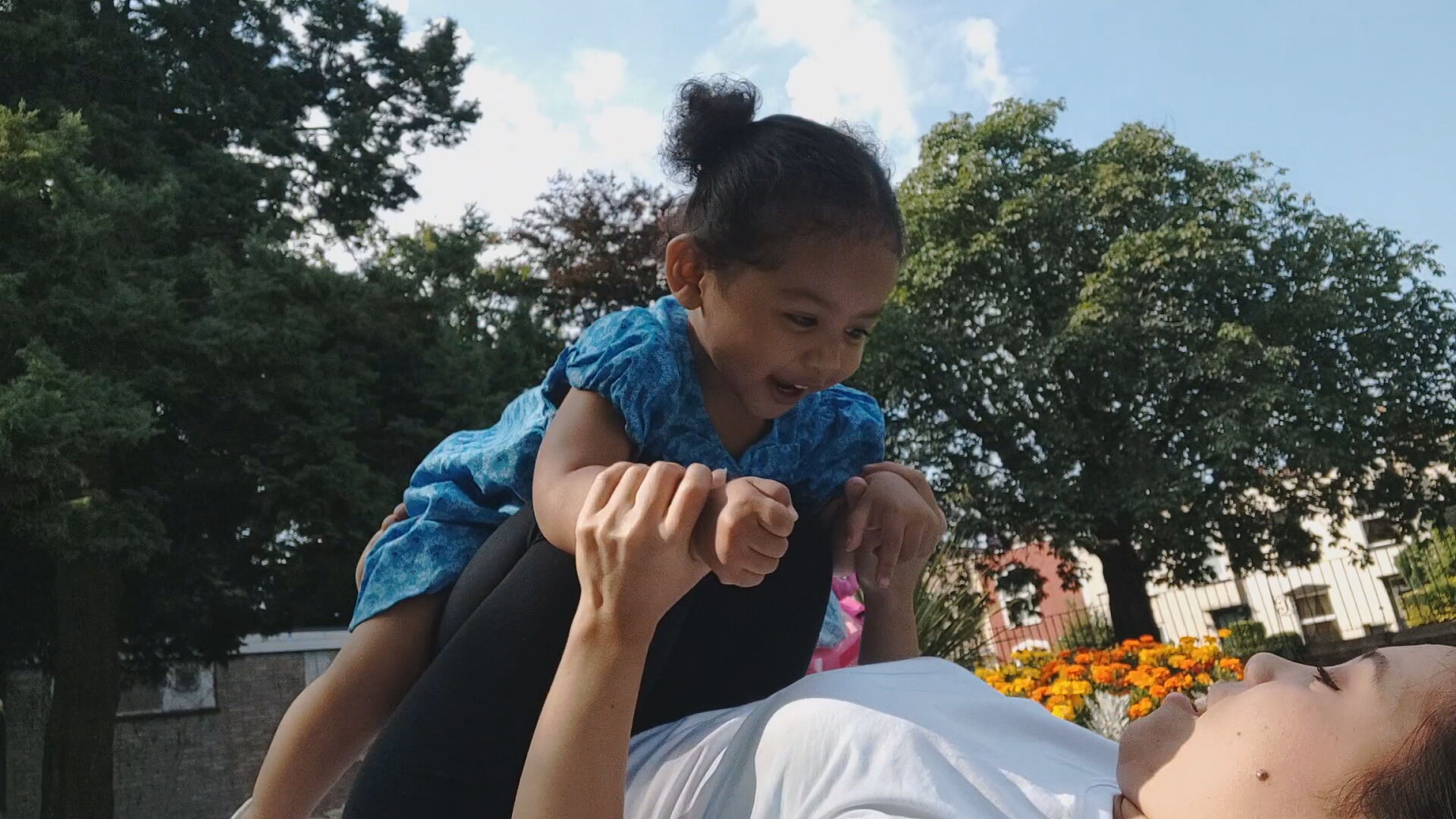 A police employee sat down with the girl and pieced together the events that led to Bennylyn's death.
At the High Court in Edinburgh, jurors sat down to watch a 90-minute long video of the child being interviewed.
Before jurors were brought into hear the evidence, judge Lord Beckett asked prosecutor Alex Prentice how long the video was to take.
He described an earlier video of the child as being "one of the most harrowing evidence" he had heard in his entire legal career.
Lord Beckett expressed concern about the impact that it could have on the well being of the jury who were sitting a room elsewhere in the court building unaware of the recording's contents.
In the recording, which was made in May 2021, the girl could be seen to smiling and laughing and using felt tip pens to draw pictures. At one point, during a break in the interview, the girl could be seen hiding behind a door and jumping out in front of the interviewer causing the woman to laugh.
The jury heard the girl say: "Andrew pretended that Jellica was hiding because they were playing hide and seek but Andrew killed Jellica.
"Andrew hid. I counted. Andrew killed Jellica when we were playing hide and seek."
When the girl was asked where this happened in Innes' house, she replied: "Andrew shut the door so it must have been in the bathroom where Andrew tied us all up."
The girl said that she also saw Innes 'kill' Bennylyn with a hammer. She said: "I tried to call the police. I couldn't speak."
DCI Smith said: "I would say, through their persistence and real good work, they (officers) have probably saved the life of that child.
"The gravity of that task in that address, it can't be underestimated. It was a four bedroom detached property, with gardens to the front and the rear.
"We had to consider were they any other victims?
"I would describe Innes as not showing any remorse and being full of self-pity for himself. It was quite disgusting for officers who interviewed him to be fair.
'Very sad and unusual investigation'
DI Will Thorpe from Avon and Somerset Police said: "On March 1, 2021, we received a report of a missing person, in relation to Bennylyn and Jellica Burke, in south Gloucestershire.
"They were missing from their home, haven't been contacted for a couple of days. Once we received that report we started a missing persons investigation.
"Our initial inquiries were conducted in relation to the home address, friends and family. We soon established that very few people had heard from her for a good few days, so our concerns grew and we conducted further detective and intelligence work.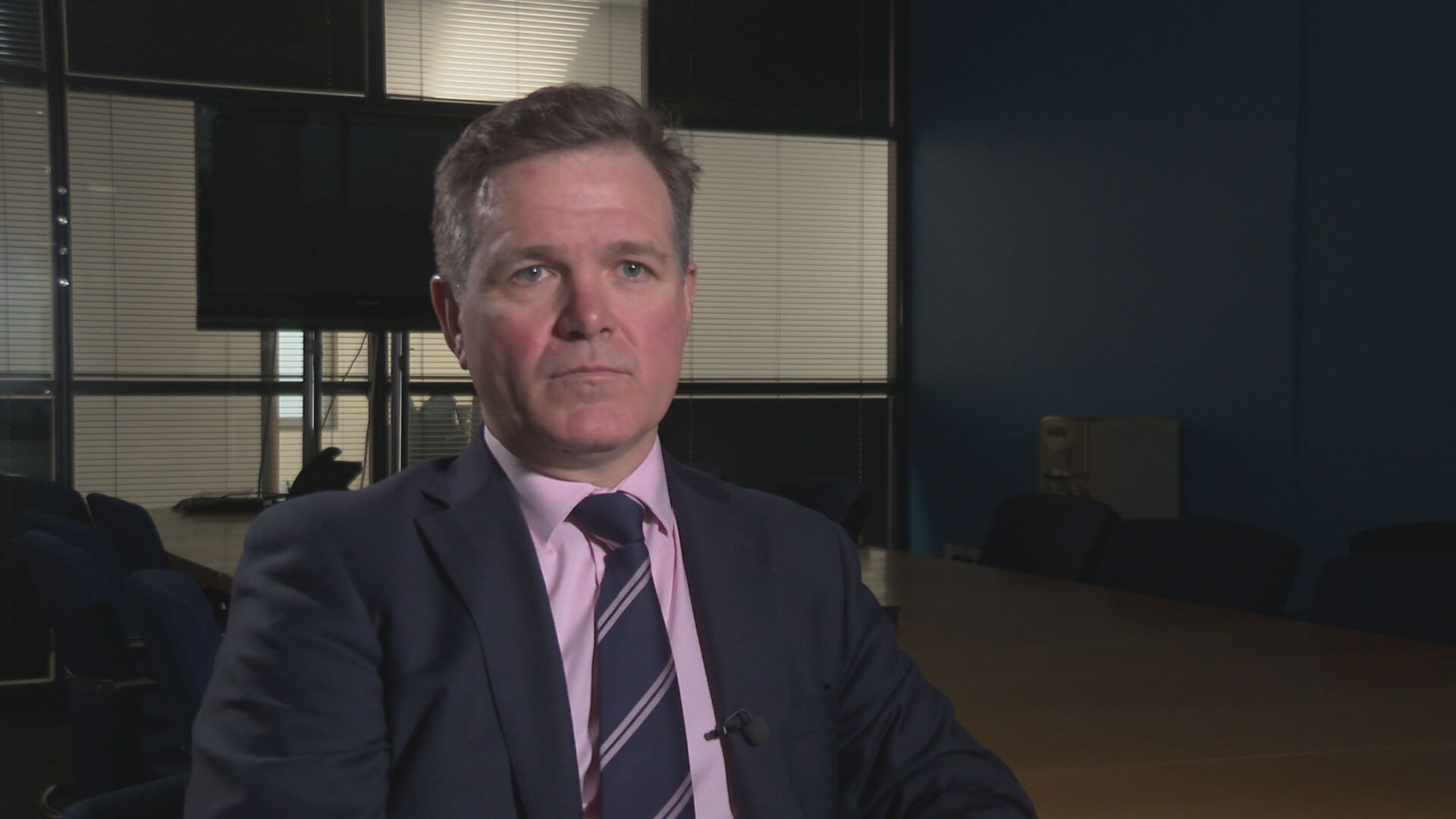 "Once we established that this was out of character, our concerns were increased, so we put more staff into the investigation to try and hopefully find her
"As a result of some telephone work and further intelligence development, we identified that her phone had travelled from south Gloucestershire up to Dundee, and from that we were able to identify a vehicle that she had been travelling in – and that vehicle had travelled down the day before from Dundee into south Gloucestershire.
"From that, we identified that the car was registered to Andrew Innes in Dundee, so we asked our counterparts in Police Scotland to conduct an enquiry at his home address, hoping to find her safe and well but unfortunately that wasn't to be the case."
STV News is now on WhatsApp
Get all the latest news from around the country
Follow STV News
Follow STV News on WhatsApp
Scan the QR code on your mobile device for all the latest news from around the country