Police sealed off a beach in Moray on Sunday following the discovery of an unexploded bomb.
A bomb disposal team was dispatched to Spey Bay near Fochabers after the "wartime device" was found by a member of the public at around 12 noon.
Officers put a cordon in place as a precaution and asked the public to keep away from the area.
They remained at the scene in the village of Kingston – where the River Spey enters the sea – until the bomb was exploded.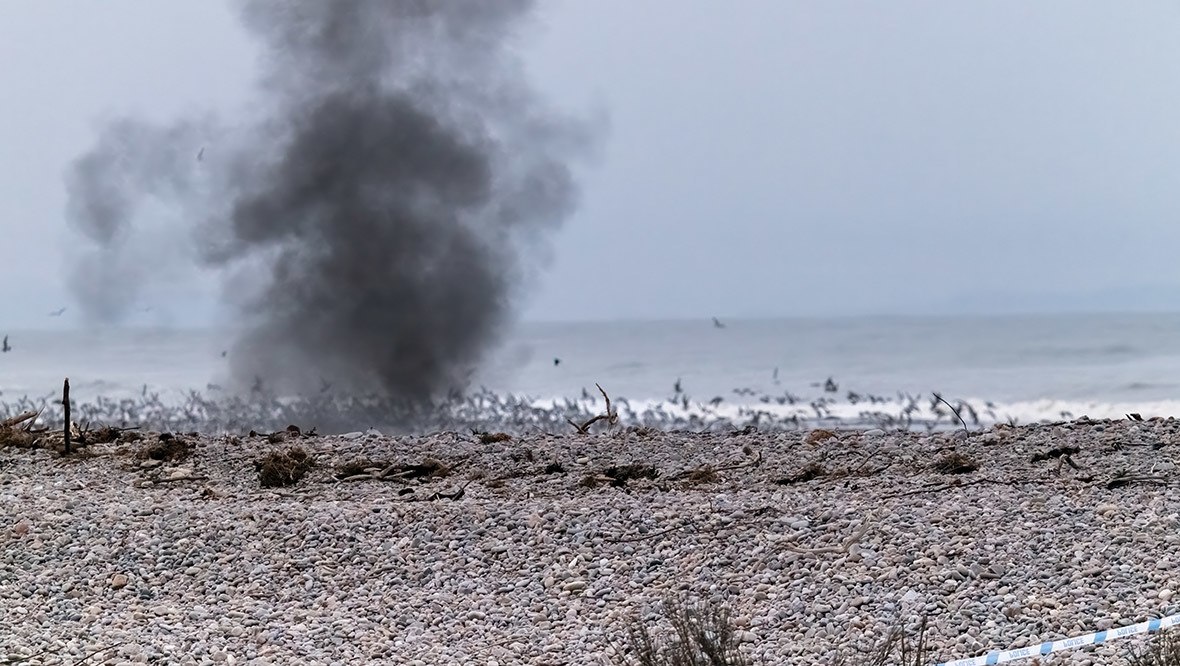 Spey Bay is a coastal reserve managed by the Scottish Wildlife Trust, with the largest shingle beach in Scotland.
A spokesperson for Police Scotland said: "Around 12.05 pm on Sunday March 5, police were called following the discovery of what is thought to be an unexploded wartime device on the beach on Beach Road, Spey Bay, Fochabers.
"The EOD (explosives ordnance disposal) has been informed and are attending.
"As a precaution, a cordon has been put in place and people are asked to avoid the area."
The bomb was exploded at around 5.45pm.
A Ministry of Defence spokesperson said: "We can confirm that an Army Explosive Ordnance Disposal (EOD) team from Edinburgh Troop, 521 EOD Squadron, 11 EOD & Search Regiment, attended Spey Bay, Moray at the request of Police Scotland."