A rare barn owl was saved from an untimely 'sticky end' after getting stuck in thick mud.
Lauren Moir, daughter Layla and partner Dale Dunbar were enjoying a stroll in the Angus Glens when they came across the distressed bird.
Due to the hot weather, the water course had dried up but left a circle of deep mud that entrapped the owl as it hunted for prey.
Ms Moir launched a rescue mission by piling up stones in the mud to get closer to the animal. Mr Dunbar was then able to free it by using a tree branch.
Ms Moir said: "When we first spied the owl, we knew we had to get it out. I started to pile stones to get closer but the mud was quite deep.
"I piled about four or five stones on top of each other so we could get as close to the bird as possible.
"Dale managed to hook the owl out of the mud with a stick from the woods. The whole thing took about 45 minutes."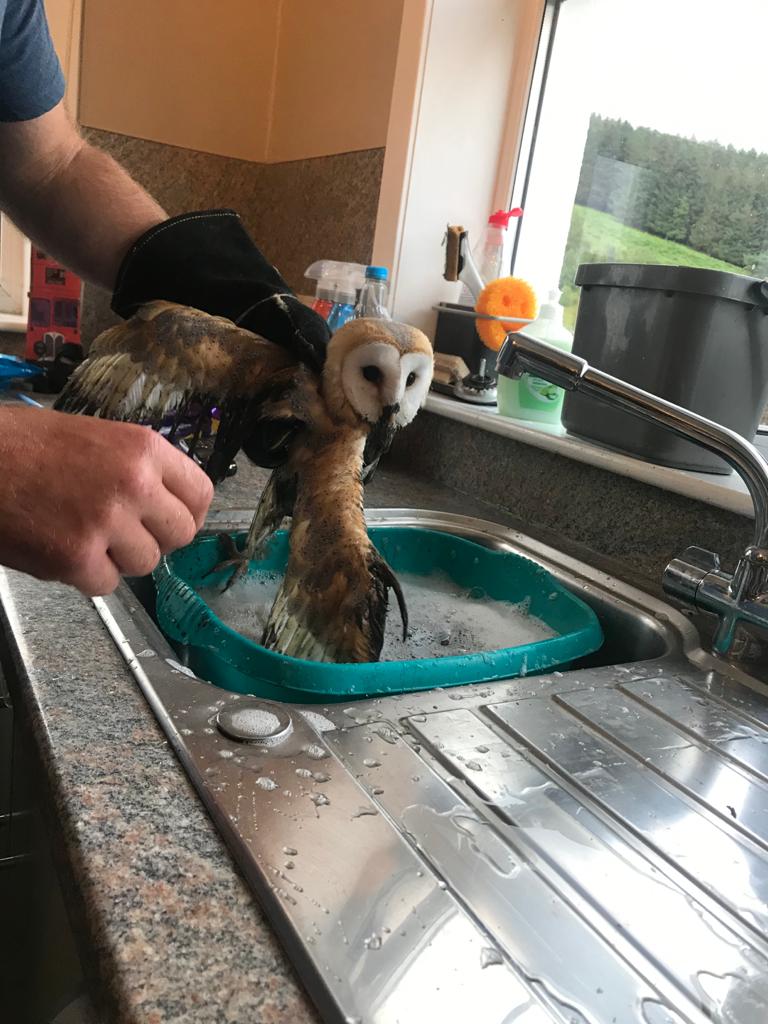 With its feathers caked and matted, Ms Moir wrapped newly-named 'Rowan' safely in her hoodie before seeking the advice from a falconer and local gamekeeper Garry MacLennan.
Mr MacLennan collected Rowan and took it home for a clean-up in his kitchen sink.
The owl was then kept warm overnight in a box, fed with a rabbit leg, and released the following day after regaining its full strength.
The rescuers were there for the grand release, along with Layla's friend Pyper and Mr MacLennan's son Mason.
Once free, Rowan flew towards trees at a field edge.
Ms Moir said: "It was great to see Rowan get released and we are happy to know we probably saved its life.
"It was a really positive experience for my daughter Layla and her friend Pyper to see it flying away again."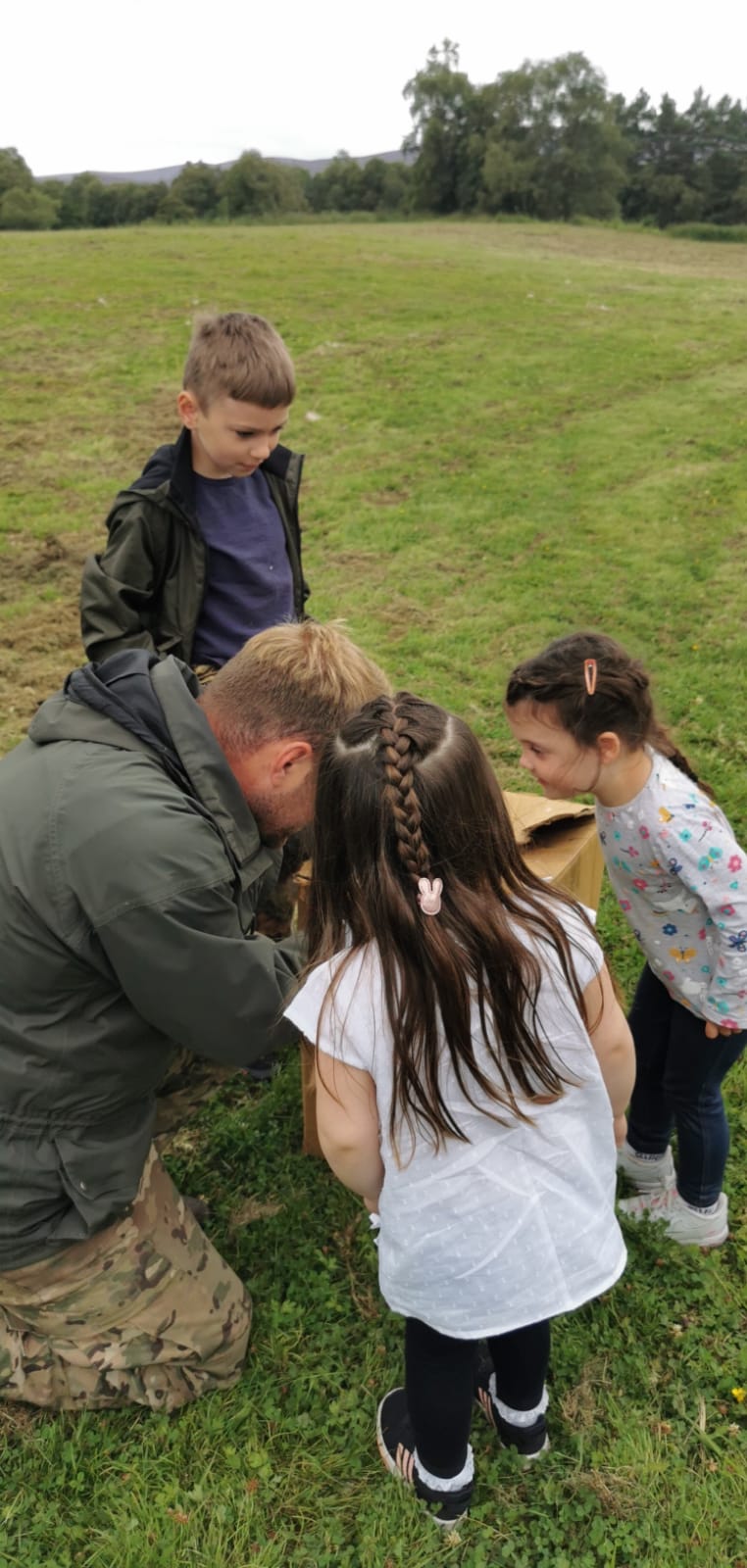 Barn owls are Schedule 1 birds and are fully protected all year round. There are only around 4000 pairs in the UK.
Without timely assistance, it is likely Rowan would have starved to death.
Mr MacLennan said: "We have four breeding pairs of barn owls on the estate.
"They are majestic birds and I love to watch them hunting at night.
"I was happy to help Rowan recover from otherwise a horrible death."