A farmer has told how he could lose more than £100,000 in profits due to the extreme weather this harvest.
Spring barley is Scotland's main crop – but with torrential rain and droughts in the North East, spring barley could be worth less than half this year.
An unseasonably wet July has affected hay, wheat and barley crops across the country as waterlogged soil makes it difficult to harvest.
Torrential rain in early spring meant Scott Campbell, farmer at Kirkton Farm in Aberdeenshire, had to plant his barley five weeks late.
A drought in June followed by even more wet weather has produced a 'second growth' which could have serious financial implications on Scott's yield.
He told STV News: "What happened in July with the heavy rain, we saw a lot of second growth coming in the barley, which doesn't normally come. I've never seen it so bad.
"Some are still soft and not ready to harvest, but we're going to have to harvest it – because the problem is there are really ripe ones that are absolutely hard ready."
Scott's crop would usually be sold as malting barley for whisky, but this year it might not qualify.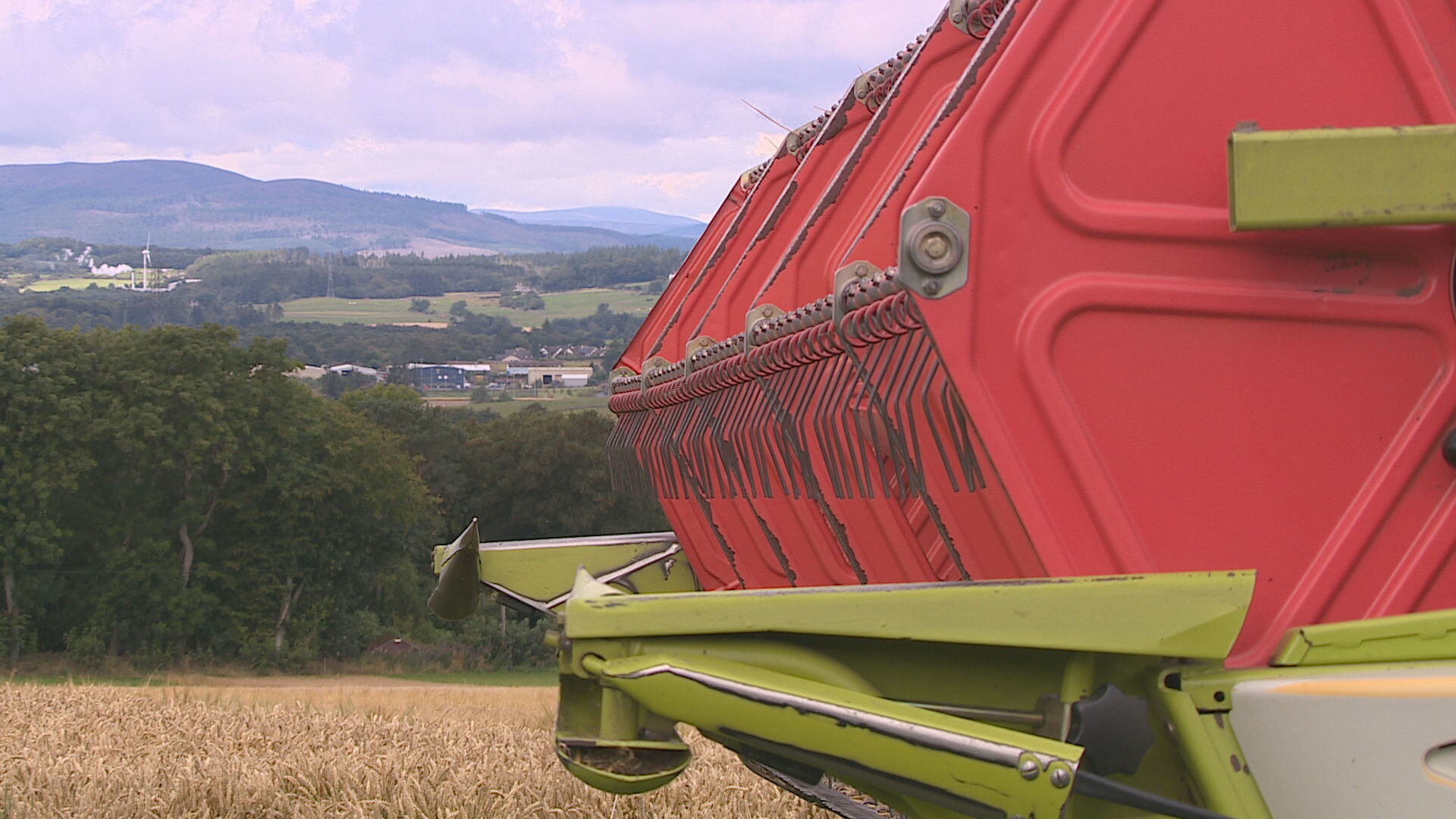 He said: "The load could get possibly rejected and go for feeding. We budgeted this crop that we would get £290-£300 per tonne when we bought the expensive fertiliser.
"We paid two and a half to three times the amount for fertiliser. If that crop goes for feeding, there could be huge financial implications.
"You could quite easily be £100,000 out."
A much lower profit coupled with higher bills means Scott might not be able to fund seeds and fertiliser needed for next year.
There's concern the financial strain and long working hours are taking their toll on farmers' mental health.
NFU Scotland regional manager Lorna Paterson said: "Farmers are lone working, worrying about financial stress, trying to get your harvest in, working all sorts of hours in the night and morning and during the day = and they have the paper work on top of that.
"You can understand why the strain on their mental wellbeing is quite significant."