Relatives of murder victim Arlene Fraser feel they are serving their own version of a life sentence because her remains have never been found.
Killer Nat Fraser – convicted of murdering wife Arlene after a retrial in 2012, 14 years after her disappearance – has never revealed her body's whereabouts.
Arlene's mother Isabelle Thompson believes he never will.
Speaking to STV's Scotland Tonight, in an interview which will air on Thursday at 7.30pm, Ms Thompson said Fraser's refusal to admit his guilt to his own family meant she feared he would never give up Arlene's body.
But she said the introduction of so-called "Suzanne's Law" – which would deny parole to killers who refuse to give up the location of their victim's remains – would be a "step in the right direction" for all families who find themselves in such a situation.
Named after Edinburgh murder victim Suzanne Pilley, whose ex-lover David Gilroy has never revealed her whereabouts after killing her in 2010, the Scottish Government says it is considering options to change parole rules in this direction.
Arlene's sister, Carole Gillies, said she would never know closure until her body is found and put to rest.
"On the day (Fraser) was convicted for the second time, we just felt absolute relief that the whole trial was over and that we could perhaps get a little bit of normality," she said.
"But as the weeks went past and the dust settled, you actually started to think, well, wait a minute, he's back in jail again but we're still left with this feeling Arlene is still out there.
"Where is she? Will we ever find out? One day you might think, I'm never going to find out, the next day you think, well, maybe I will.
"This is where you're fighting with your emotions all the time, so when you ask me about closure: no."
Arlene's disappearance from her home in Elgin, Moray, in April 1998 sparked one of the biggest ever police investigations in Scotland.
Last seen waving her two children off to school, then aged ten and five, her husband Nat was initially part of the search to find her, publicly appealing to his wife to come home.
Charged with assaulting her on a previous occasion, Fraser in time became the prime suspect once the police determined it was a murder case.
Then in 2003, he was convicted of hiring a hitman to kill her after he learned Arlene was planning to divorce him.
In the years following his first conviction, Fraser repeatedly appealed and eventually had his conviction quashed by the Supreme Court.
Then, in 2012, he was again found guilty in a retrial and sentenced to at least 17 years behind bars.
"Nat Fraser's been put in jail, justice has been done but that's a different thing altogether," said Ms Thompson.
"I feel it's like a three-legged table, really. There's always something missing in the family."
One of the detectives at the head of the investigation into Arlene's death previously described Fraser as a "dark and cunning" killer who thought he had committed the "perfect murder".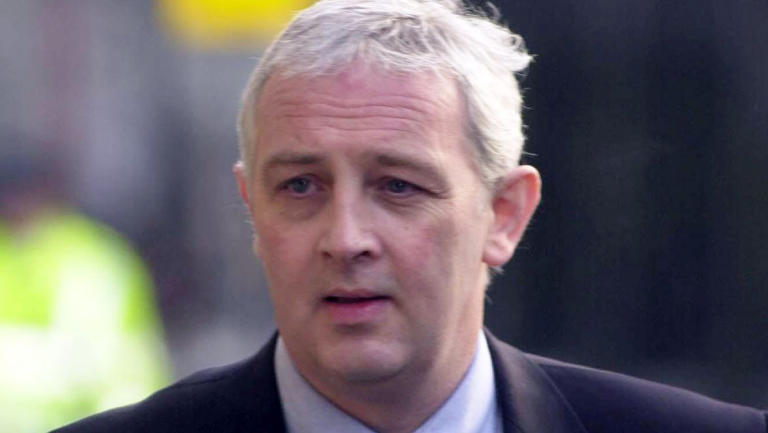 Alan Smith, a former detective superintendent at the old Grampian Police, said the whereabouts of Arlene's remains is "the last piece of control that Nat Fraser has" and a "secret that he'll probably take to his grave".
Arlene's mother agrees. "He would need to admit to his family that he was guilty," said Ms Thompson.
"They've never attended any of the trials that he had so they don't hear the evidence, so naturally they're going to think that he's innocent.
"So, if he was to admit to where Arlene's body is, that's admitting to his family as well that all these years they've thought the wrong thing.
"That's basically the reason, I think, that he'll never let us know where she is."
She believes Fraser knows full well the torture he has put and continues to put Arlene's family through.
"It helps him. He always believed we put him in prison. We didn't put him in prison – he put himself in prison.
"But he has this warped way of thinking it was our fault. If we hadn't turned up and helped with the investigation, he might have got away with it."
As a result, Ms Thompson feels that while Suzanne's Law would be "a very good thing", in their "particular case", it wouldn't help.
Disagreeing, Ms Gillies said: "See, I feel differently.
"At the moment I feel the law is helping him because he'll have served his sentence for murder and he would get out."
'Every time I picture Nat Fraser I see him having a wee smirk to himself. You know, here they go again, I've still got one up on them. I haven't got a message for him because he would just laugh.'

Isabelle Thompson, Arlene Fraser's mother
Arlene's sister continued: "This is where I think we need help from the government.
"If he was up for parole next week and they said, oh, you know, you've been a model prisoner, you're released, have a nice or life or whatever, where does that leave us?
"We're no further forward. We continue to live the sentence whereas he doesn't.
"And I also feel if you're withholding information, something really important, a body, surely when he's released from prison he's continuing to commit a crime against us?
"He's continuing to lie to his family, lie to the police, and this is where I think there needs to be a change in the law."
Asked if she had a message for Fraser, Ms Thompson replied: "Every time I picture Nat Fraser I see him having a wee smirk to himself. You know, here they go again, I've still got one up on them.
"I haven't got a message for him because he would just laugh."
"He will have seen us suffering. He knows," said Ms Gillies.
She added: "I think he would get a little bit more respect if he actually was to do the right thing.
"At the moment, everybody knows that he's lying – so stop playing games."
A spokesman for the Scottish Government said it had recently consulted on parole reforms "informed by engagement with victims and their families".
He added: "While not part of the consultation the Scottish Government has considered the point raised in the Suzanne's Law campaign about failure to disclose the location of a victim's body and the justice secretary has met with the family of Suzanne Pilley on two occasions.
"The Scottish Government will consider options to specifically provide that the failure to disclose the location of a victim's body is a matter the parole board may take into account when determining release.
"The cabinet secretary has met with the Pilley family to convey these proposals to them.
"The Scottish Government will now be engaging with the parole board on this proposal and will provide more details this year."
A spokesman for the Parole Board for Scotland said: "Our primary role is to determine whether it is safe for an individual to serve the remainder of their sentence in the community under the supervision of a social worker.
"It is not the responsibility of the board to consider the questions of punishment and general deterrence.
"The Scottish Government have indicated they intend to make it explicit in the parole board rules that failure to disclose the location of a victim's body may be taken into account, along with other factors and relevant information, when deciding if parole should be granted.
"While we continue to liaise with the Scottish Government across its wider work on parole reform, any proposal to change the parole board rules is a matter for Scottish ministers."
For more from this interview, and a wider discussion of Suzanne's Law, tune into Scotland Tonight on STV at 7.30pm on Thursday.