A sheep farmer has turned to a local museum to transform the wool from her flock into socks.
Like many other small wool producers that are struggling to find spinners to turn the fleece into fabric, Angus sheep farmer Lisa Maclean was looking for a way to bring a new lease of life to the industry.
Shearing sheep can be time-consuming and costly, with potential profits hard to come by as turning the fleece into fabric has also hit a snag.
Lisa hand spins her own wool, but it takes a long time.
But the demand for mechanical spinning is high, and many wool mills aren't interested in small batches, leaving farmers having to wait up to a year for their yarn.
The rural Glenesk Folk Museum, near Edzell, has offered to help Lisa and prevent the fleece from going to waste.
She told STV News: "There's plenty of fleece. I mean, there is plenty of Scottish wool.
"It's just getting it processed, getting it spun into something that's suitable. That's really been quite hard to find just now."
The museum was more than happy to lend a helping hand to Lisa to ensure the wool was not going to waste.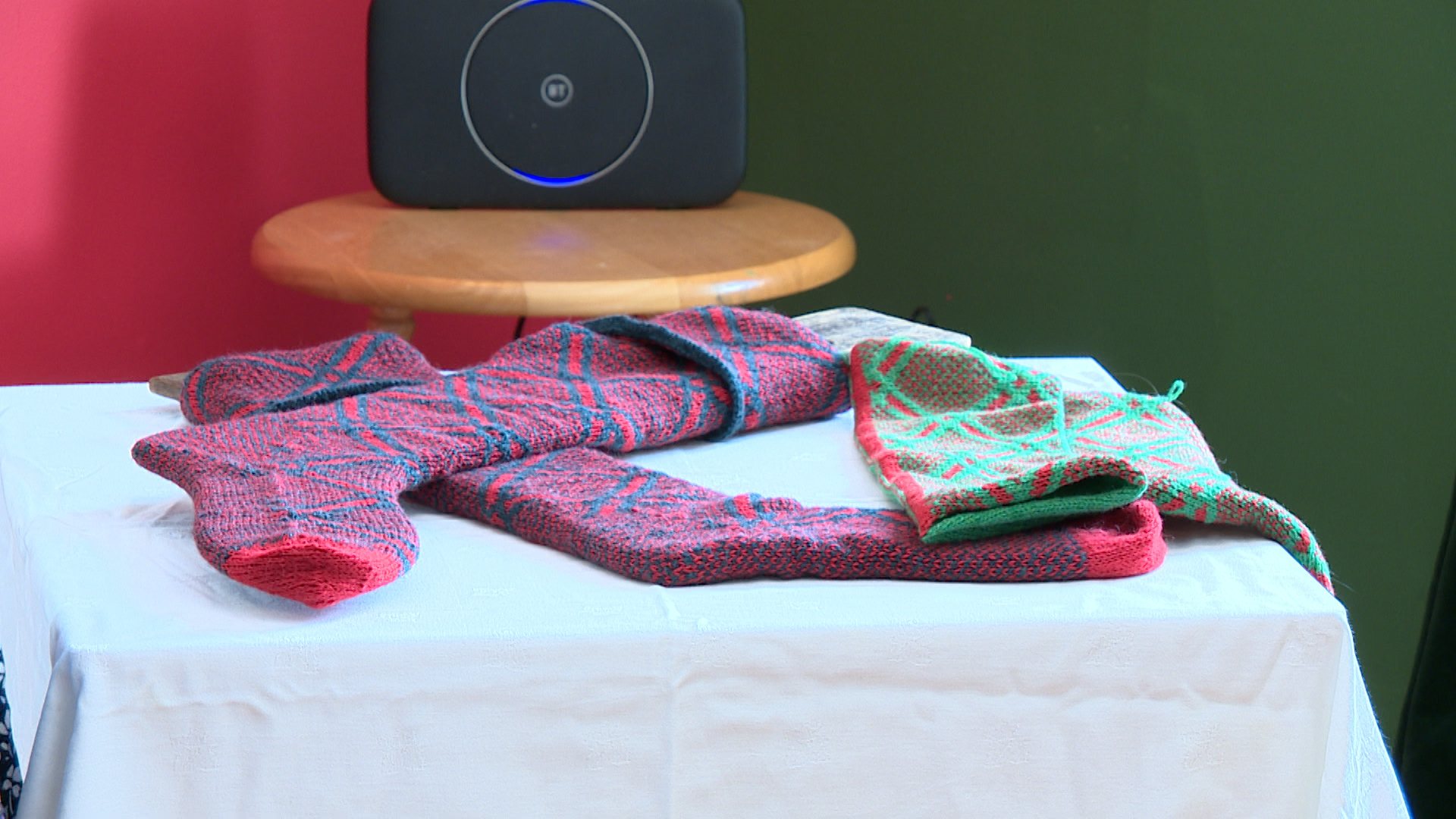 "Lisa told me that she had a barn full of three years' worth of fleece because it had no value. And to me, that seems such a waste when there clearly is something that can be done with it, if we can find the right people to work with," said Julie Cave, museum attendant at Glenesk Folk Museum.
"And we think that we have found that. We're experimenting at the moment, and we have a number of fleece options in combination to try, and hopefully we will get a yarn that's as soft as merino but is Scottish."
Demand for the niche product has meant those at the museum have had to temporarily close their order books.
Buyers in America, Canada, and Australia are buying into the heritage of the knitwear, which can be linked back to a specific sheep.
"We have rare breed Teeswater sheep, which we've crossed with Jacob sheep, so we've got some lovely soft, long staple Teeswater grey and white wool, so we'll hopefully get two-tone socks without any dye, so it's really exciting," added Lisa.
However, she is just one of many 'forgotten' small wool producers who are often forced to let their fleece go to waste.
"Farmers are not getting a fair price for their wool. They're not getting enough to even cover shearing costs," explained Lucinda Bird from Benridge Woolworks.
Lucinda set up a wool mill three years ago with the aim of helping make wool wearable and profitable.
"We've started with a fair buy-in price, good processing, employing local people, but also improvising to get production costs down.
"Get the cottage industry going, get the old farm buildings back in use, and get the costs of processing down."