A rugby club has opened its doors to a "lifeline" service for men living with mental health issues.
Andy's Man Club – which runs sessions attended by 2,000 men across Scotland each week – has established a new branch from Strathmore Rugby Club in Forfar.
For some, meeting every Monday night has been a lifeline, as it can be the hardest day of the week for many when it comes to dealing with their mental health.
Andy's Man Club (AMC) was formed in 2016, named after a young man who took his own life, and has grown massively from 100 members just two years ago.
The Forfar group is the newest in Scotland, providing a safe space for men to meet others to talk about any struggles they're going through.
Mark Inglis, who now works for the charity, said: "I came to Andy's Man Club about three years ago, I had a massive breakdown and tried to take my own life.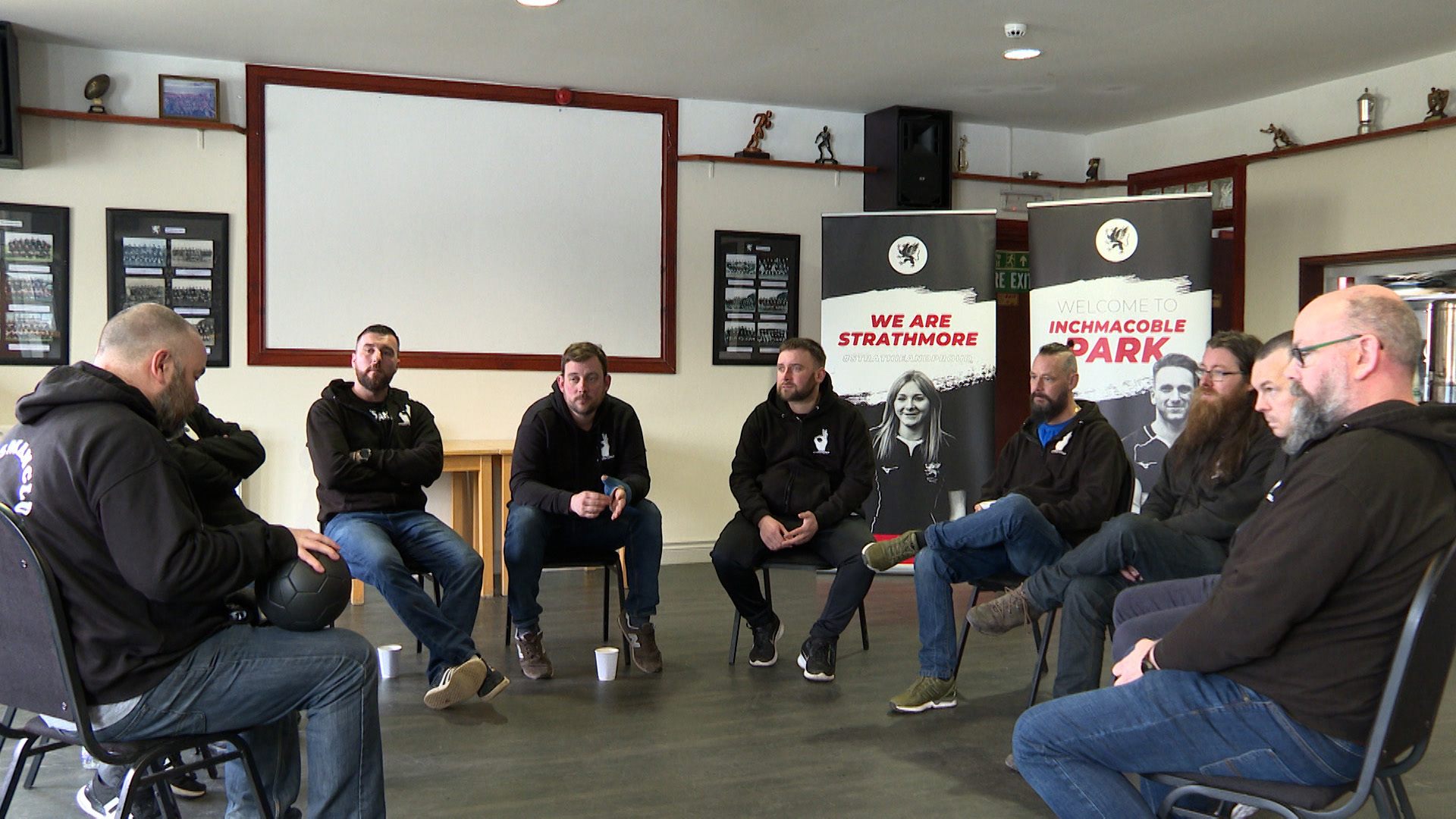 "One of my friends signposted me to AMC and when I came here I shared some of the deepest darkest things that have happened to me.
"I was abused when I was a kid, and I was raped when I was 17 years old and I had never told anyone, very little people knew.
"It was in AMC that I was able to tell people about what happened to me and it was a massive weight lifted off my shoulders. I've been in that headspace since and I've never missed an Andy's yet."
He added: "If it wasn't for Andy's Man Club I wouldn't be here, I wouldn't have my wife or my job which I love doing, it's helping guys every day."
Another member, Niall Ritchie, was recovering from a breakdown when he discovered the group.
He said: "The hardest step is coming through that door on the first night, but taking that step is the most worthwhile thing you can do.
"You don't have to speak, you can come in and sit down with a tea or coffee and listen to guys. You don't have top come in and speak every time, but you have that chance to say what's been going on and get things off your chest, and feel so much lighter once you've left the meeting."
But it's not just once a week that these men get support, the rugby club is open to the community whenever they need any help.
Simon Scott, from Strathmore Rugby Club, said: "The impression is that rugby players are these big tough physical guys, but they're human like everybody else.
"At times it's hard to believe, but they are human and have the same problems as everybody.
"Mental health is such a big thing in the forefront now, and as a community-facing club it's a natural fit for us."
STV News is now on WhatsApp
Get all the latest news from around the country
Follow STV News
Follow STV News on WhatsApp
Scan the QR code on your mobile device for all the latest news from around the country