An American football player who has been left stranded in his Scottish hometown for the last four months can't wait to get back out on the field with his teammates.
David Ojabo, 20, is a defensive lineman for the University of Michigan Wolverines, but is stuck at home with his family in Westhill, Aberdeenshire, due to travel restrictions.
The athlete flew home from the USA in March to be with his family as coronavirus spread, but is now scared he will miss the start of the football season if it goes ahead.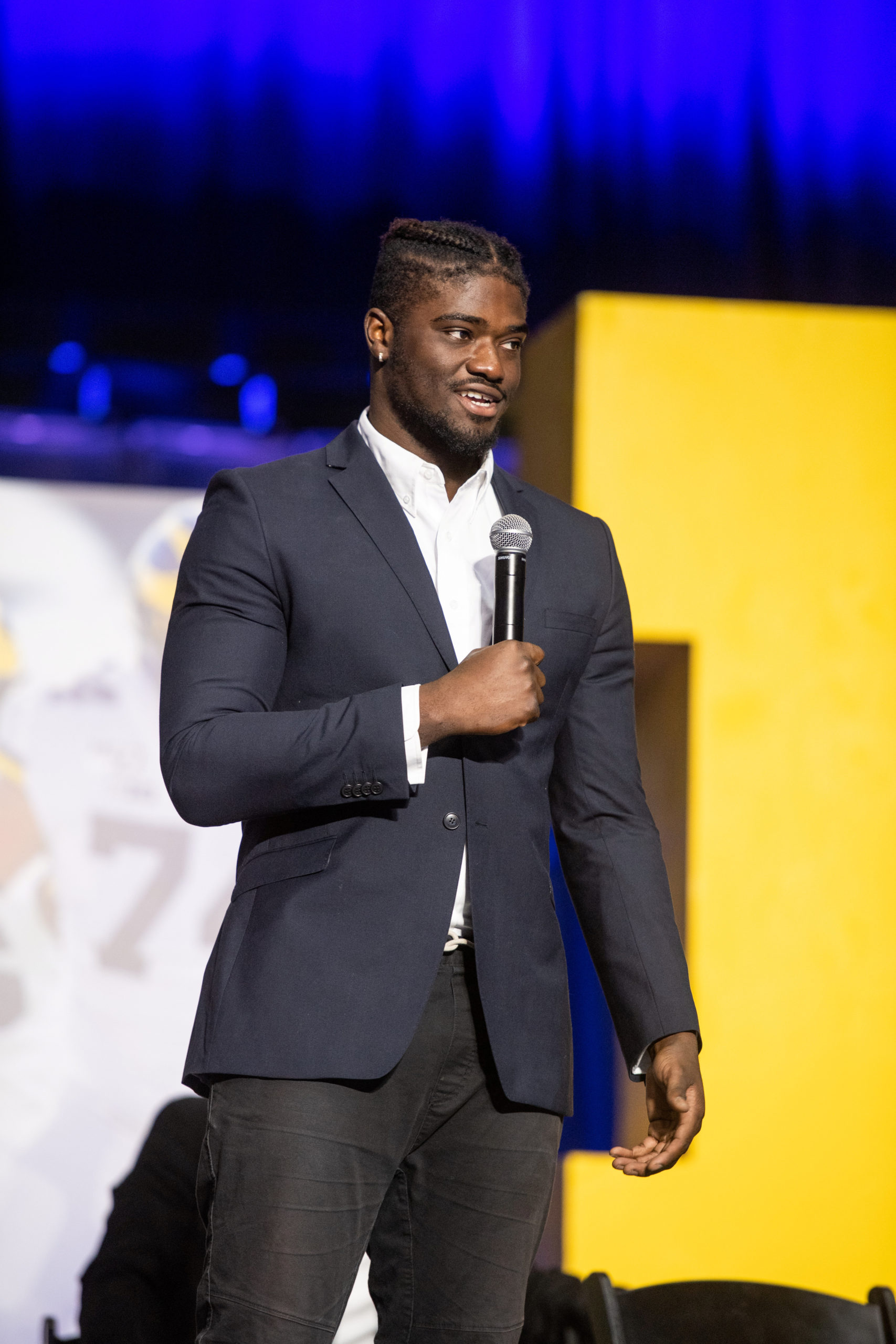 The sportsman has been enjoying home-cooked meals, made by mum Ngor, but has been trying to stay in shape, doing home workouts and training with his football team online.
He said: "I am just taking it day by day, I can only control what I can and I am just praying it will all be over soon and we can go back to normal.
"My family has explored every possible option to try and get me back to the US because pre-season has started and I am the only one not there.
"I don't want there to be a season starting and I am not there.
"I have been taking part in Zoom training sessions with my coaches and teammates, just trying to get my training done by any means possible.
"I can't sit back, I have got to get to work, I don't want to be a couch potato.
"I need to stay in shape and make sure I am geared up for a big breakout season."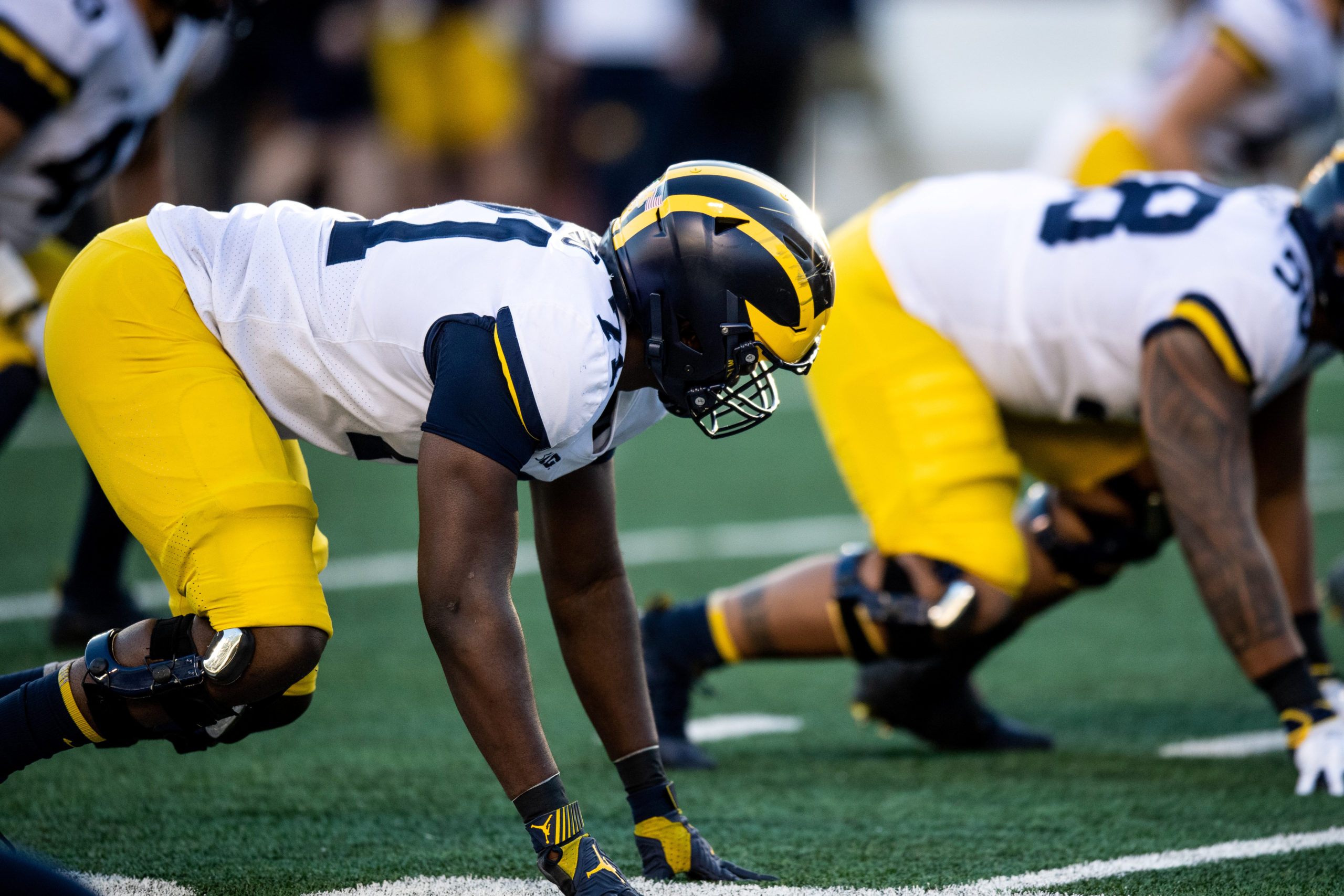 He said he has been living out of a suitcase since he returned to Scotland, with most of his stuff still in the States.
Back home in Westhill he is staying with his mum, dad Victor, his brother Victor Jnr and his sister Victoria.
He said: "I came home in March when all the coronavirus stuff started, I just wanted to be with my family.
"I thought I would be back for a week or two but it's turned into four months, it's crazy.
"A lot of my stuff is back with my host family, so I am literally living out of a suitcase.
"Last year I didn't come back to Scotland, and I didn't expect to come back this year for four months so I am just trying to enjoy it.
"The people in my corner are trying to keep me positive because I can't control what's happening, only what I do."
The Wolverines, coached by former NFL star Jim Harbaugh, are number one on college football's all-time win list with 11 national titles to their name.
Ojabo signed for the team last year but originally moved to the US with hopes of pursuing a career in basketball.
The talented athlete attended Blair Academy high school in New Jersey, where athletic coaches suggested he try football because of his size and speed.
Despite knowing nothing about the sport before he started playing, he attracted offers from 35 universities before deciding on Michigan.
Ojabo, who was born in Nigeria, said: "When basketball didn't work out I knew I couldn't just give up, I had come such a long way.
"When football was suggested I said no because I didn't want to get hurt and I didn't know the rules.
"But I got offers from 35 universities, which is incredible for someone who knew nothing about football.
"It was like a fairytale."
STV News is now on WhatsApp
Get all the latest news from around the country
Follow STV News
Follow STV News on WhatsApp
Scan the QR code on your mobile device for all the latest news from around the country