The murder of an Aberdeen dad may have been avoided if his killer was offered accommodation after leaving prison, a report has found.
Stuart Quinn, 35, was jailed for a minimum of 18 years in February 2021 after he pleaded guilty to murdering "Good Samaritan" Alan Geddes, 56.
Mr Geddes had met Quinn on an evening out and offered him a place to stay for the night in Aberdeen in December 2019.
Quinn repaid his generosity by later brutally attacking the dad – before boasting to police: "I f*****g stabbed him."
An anonymised report by the Mental Welfare Commission for Scotland has now investigated the circumstances leading up to the murder.
It found the killer, referred to in the report as Mr TU, was 32 years old when he had four relatively brief admissions to psychiatric hospital between March and June 2018, and was diagnosed with drug-induced psychosis.
On each admission, Mr TU presented with paranoid delusional beliefs and was detained under the Mental Health Act.
He spent most of 2019 in prison and in December that year, having been on remand, was liberated by the court with no support package in place and no accommodation.
On the evening of his release, Mr TU killed a man who had offered him overnight accommodation at his flat.
The report said that had he been offered accommodation, this may have reduced the risk to the victim.
It said: "If Mr TU had been offered accommodation in December 2019, this is likely to have reduced the risk to the specific victim who invited him to his home because of his lack of accommodation."
The report said many aspects of the care Mr TU received in 2018 from the health board involved were of "high quality".
However, it said there were aspects of that care, including how risks were assessed and managed, which "if acted on, might have mitigated the risk of violence when he was discharged from inpatient care in June 2018".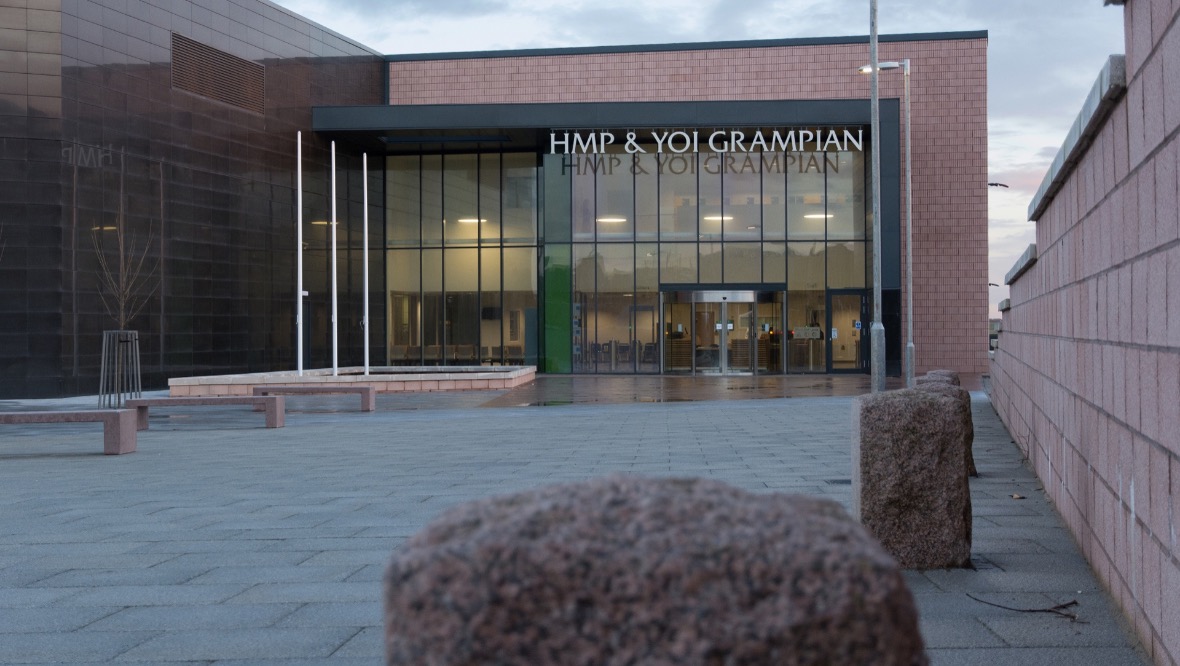 The report makes six recommendations for change for the involved health board and health and social care partnership, including issues such as risk management, hospital discharge planning and consent to share information.
There are a further six recommendations for the Scottish Government, including on support for those released from prison, the national mental health workforce strategy and hospital discharge standards.
Alison Thomson, of the Mental Welfare Commission, said: "The range of our recommendations reflects the complexity of the case. We recognise the challenges involved for all of those who provided care and treatment for Mr TU.
"Nevertheless, the investigation found there was learning for clinical services that could improve the care and treatment of those with substance-induced psychosis and mitigate the risk of future violence."
A Scottish Prison Service spokesman said: "Whilst we do not comment on individual cases, we endeavour to ensure that individuals liberated from custody have appropriate support networks in place to aid their transition back into the community.
"We work with a range of agencies to enable the continuity of service provision for those leaving our care.
"We will continue to work with the Scottish Government and community partners to ensure individuals have the best possible chance for successful reintegration."
Scottish Conservative north-east MSP Douglas Lumsden, who has supported the Geddes family throughout the case, said: "This damning report highlights the cataclysmic failings of Scotland's justice system and how easy it was for a violent, high-risk offender to be released early with no consideration of the dangers he posed to the public.
"The lack of rigorous assessments in this case has exposed significant gaps in mental health, prison aftercare and supervision.
"Alan was a Good Samaritan who died merely because he stepped in when others had failed."
The Scottish Government has been asked for comment.
STV News is now on WhatsApp
Get all the latest news from around the country
Follow STV News
Follow STV News on WhatsApp
Scan the QR code on your mobile device for all the latest news from around the country