A university principal said he wanted to inflict "pain" on staff taking part in marking boycotts.
Private WhatsApp messages and emails by Aberdeen University chief George Boyne in May showed his reaction after being told that salary deductions of 50% for workers participating in industrial action wouldn't start until the end of June.
But the professor, who is also the chairman of the Universities and Colleges Employers Association, said he preferred the immediate withdrawal of pay for Aberdeen's University and Colleges Union (UCU) members.
"Nothing deducted until the end of June?" he asked. "I'd prefer pain along the way – we can return their money if they change their mind and do the marking."
Boyne, who has also served as the university's vice chancellor since 2018, said the boycott is a "horrendous infliction of misery" on students.
The messages were released following a Freedom of Information Request by student newspaper The Gaudie.
University lecturers across Scotland have taken part in a marking boycott since April amid a dispute over pay, working conditions and pensions.
It could see students unable to graduate or receive degrees without classification.
Graeme Dey, the Scottish Government's higher education minister, described the boycott as "regrettable".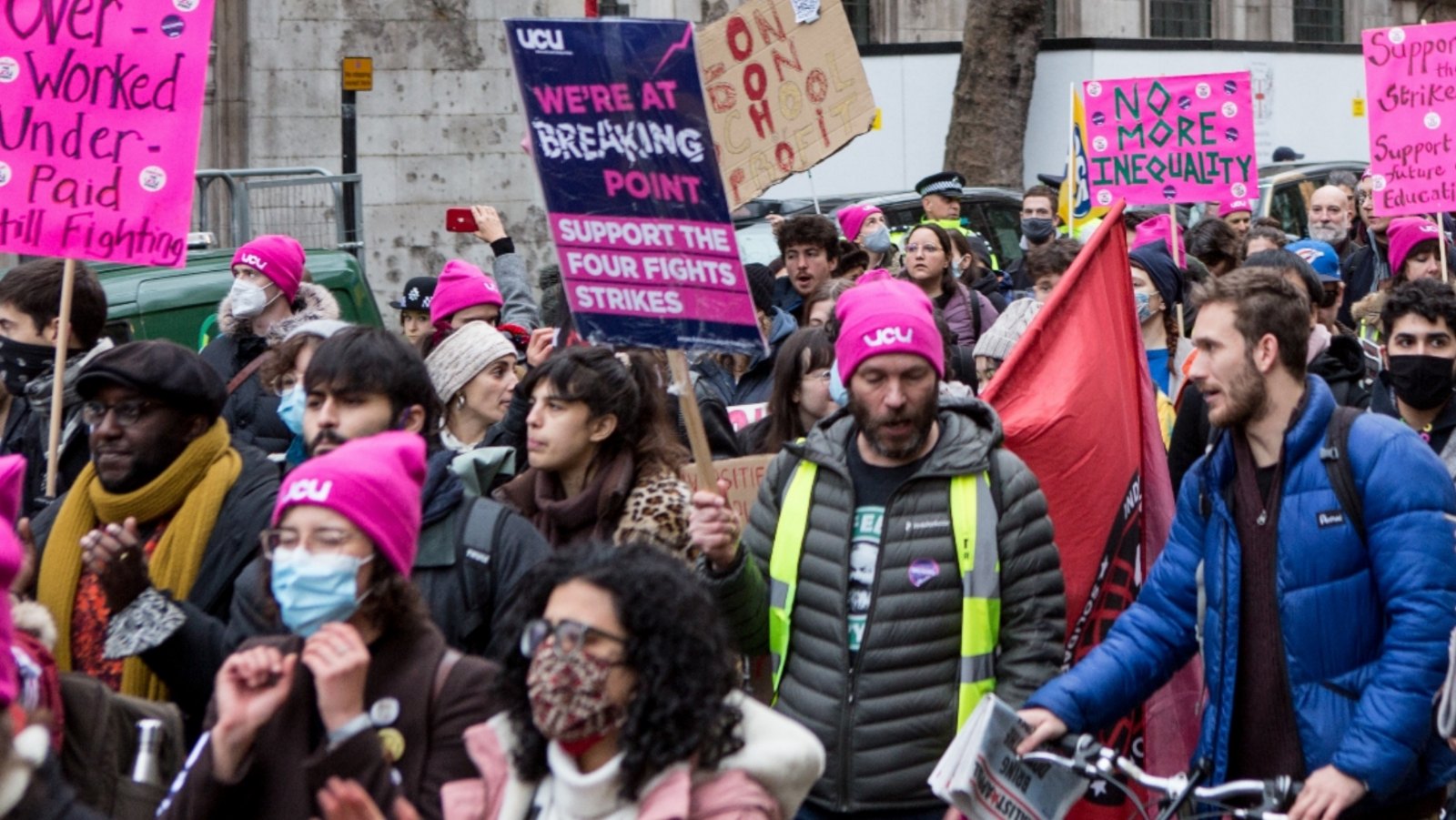 Mary Senior, Scotland official UCU, said: "It's deeply disappointing to see university bosses wanting to punish staff for participating in legitimate action short of strike, and that inflicting this 'pain' on staff is more important that trying to get a resolution to the dispute.
"Workers do not take industrial action lightly, and losing a disproportionate amount of pay for action short of strike during a cost of living crisis is hitting university workers hard. 
"If this is the perspective of those responsible for leading the university employers in this dispute, its unsurprising that we've made so little headway in getting to a resolution to date."
An Aberdeen University spokesman told The Gaudie: "Throughout the marking and assessment boycott, the university remained strongly focused on protecting the interests of our students to ensure that all those due to graduate could do so, and with a classified degree.
"Likewise, that students could progress to the next year of their studies.
"Regarding the messages, which were exchanged prior to the boycott starting at a time when we'd hoped action could be avoided, the context makes clear that this refers to the financial pain associated with pay deductions, as leadership teams across the sector discussed potential options to encourage participants to mark and avoid negative consequences for students and staff.
"This was entirely consistent with our focus on ensuring that students could graduate or continue with their studies."