A device which uses radioactive particles to identify brain tumours has helped to cure patients with rare conditions.
The methionine imaging service is housed in Aberdeen Royal Infirmary and highlights areas other devices can't see.
It works like a CT scanner and allows those with uncommon tumours to have them removed.
The only one of it's kind in Scotland, it's brought people from all over the country to Aberdeen.
Mae Donald experienced intense tremors and fatigue since a young age. At the time, she had no idea it was symptoms of TSHoma – an invasive and extremely rare tumour in her brain.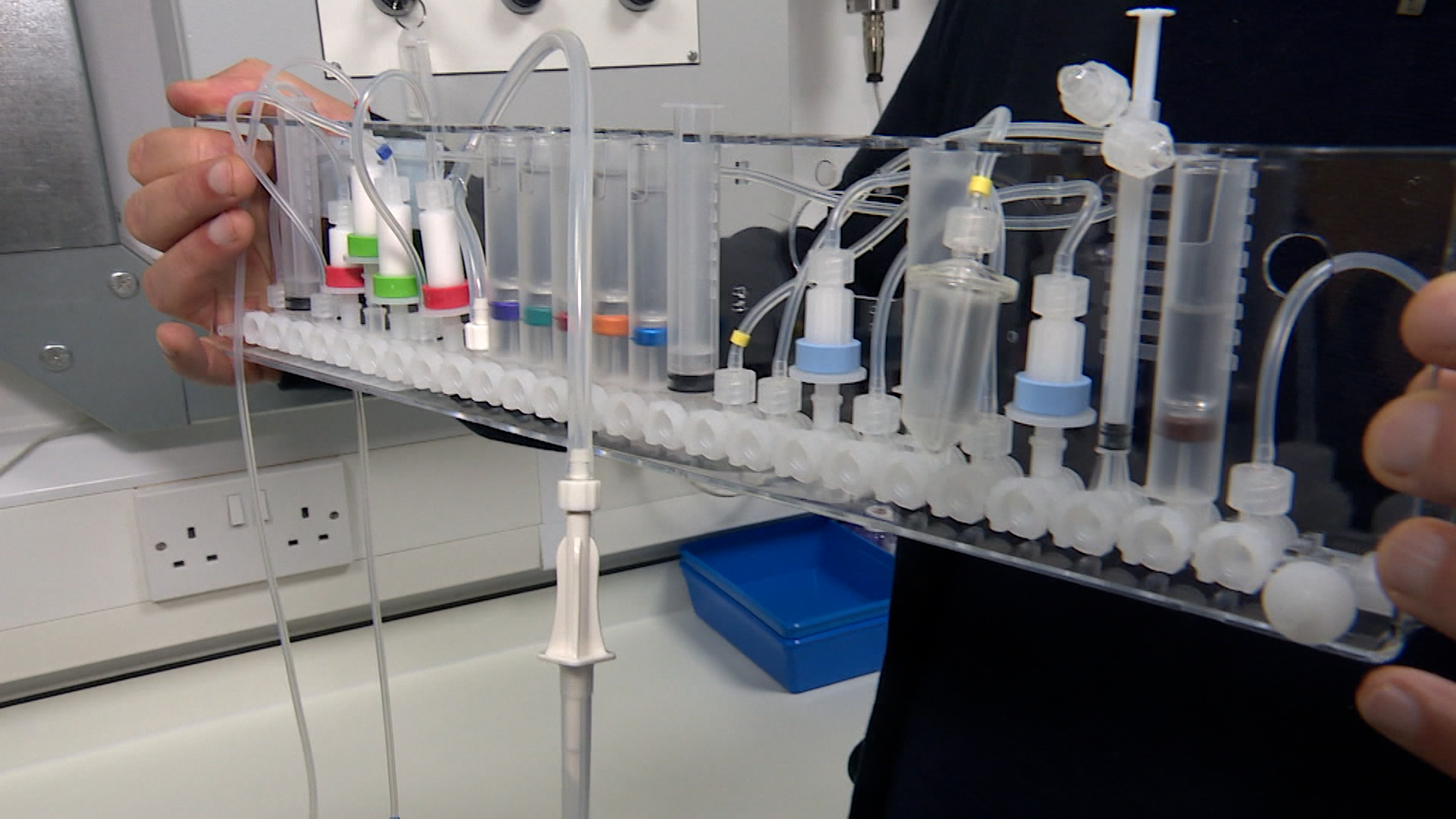 After moving to Scotland from Malaysia, a trip to her GP marked the start of seven years of injections and tablets – each with horrifying side effects.
The mother of two said: "In the beginning, they did blood tests every six weeks, and slowly they found out what I had.
"Once they injected me, the side effects were horrendous."
However, thanks to the new process using radioactive particle, surgeons were able to detect exactly where to operate to remove Mae's tumour.
She said: "It's the not knowing, and not knowing whether you'll be alive today. I have two boys and they still need their mum.
"I'm grateful to everyone on my journey – my husband, my children, and a big hug to all the people that helped me, all the doctors and nurses. In the end, we became like a family."
How does it work?
Professor Roger Staff explained how the scanner can identify which part of the brain is hyperactive using methionine which is injected into the patient.
It will then show which part of the brain needs to be addressed whether it be with surgery or radiotherapy.
Prof Staff is working alongside consultant endocrinologist Dr Prakash Abraham, who said the scanner has the ability to transform lives.
He said: "It is technology which is only suitable for a small number of patients at the moment but has huge potential.
"I have been caring for two who had a significant burden of medications, including daily and monthly injections for over a decade, who are now cured and no longer require any medication.
"This has had a hugely positive impact on their lives and also saves the NHS tens of thousands of pounds every year."