A British Airways plane flying from Aberdeen was forced to abort landing at Heathrow due to strong winds.
The A321 craft was approaching the London airport around 1pm on Monday when it was caught in strong winds due to Storm Corrie.
As the plane attempted to land, the aircraft veered from side to side and looked as though it was close to tipping over.
The tail section of the plane also appeared to hit the tarmac during the incident.
The pilot aborted the landing and later landed the craft safely.
Aberdeen South MP Stephen Flynn, who was a passenger on the flight, said the experience was "not enjoyable".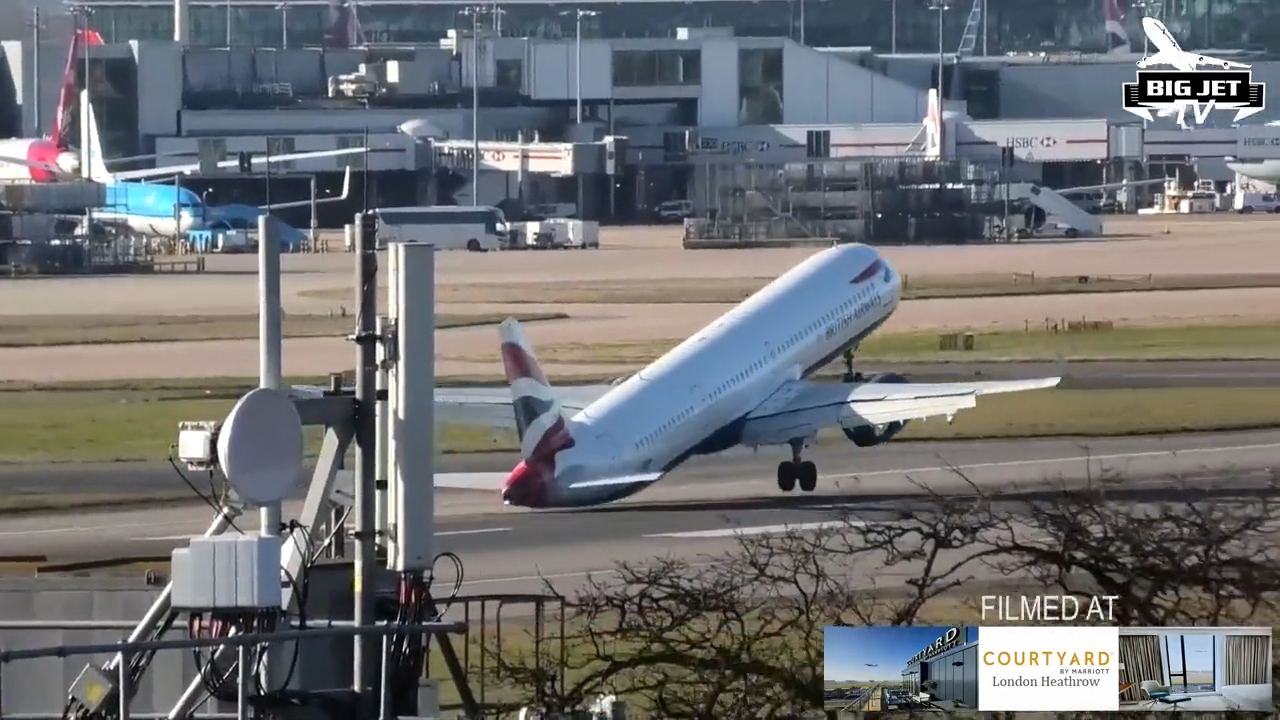 He told STV News: "As we came into land it was obviously windy and when we hit the runway the plane bounced and then tilted quite sharply to the left – from where I was sitting I actually thought that the tip of the wing was about to clatter into the ground.
"The next thing I know we were back up in the air rocking around in turbulence – it was a remarkable job from the pilot and I'm extremely grateful for his skill in averting an extremely serious situation.
"After a few moments back in the sky the pilot was on the tannoy providing reassurance to us all, which was gratefully received, and within 15 minutes or so we were back on the ground.
"Looking back at the footage now I can see the back end of the plane does appear to connect with the ground – it was clearly a close call."
A spokesperson for British Airways said: "Our pilots are highly trained to manage a range of scenarios, including extreme weather conditions, and our flight crew landed the aircraft safely.
"Our customers and crew all disembarked as normal."