A choir which began with a small ceilidh in an Aberdeen house is celebrating 70 years of making music.
Aberdeen Gaelic Choir was a huge part of 93-year-old Gladys Sangster's life for more than five decades after she joined aged just 27.
"It was like a family, really like a family," she said. "We all gelled somehow or other. It was great."
Gladys' late husband Colin Sangster even conducted the choir for 20 years.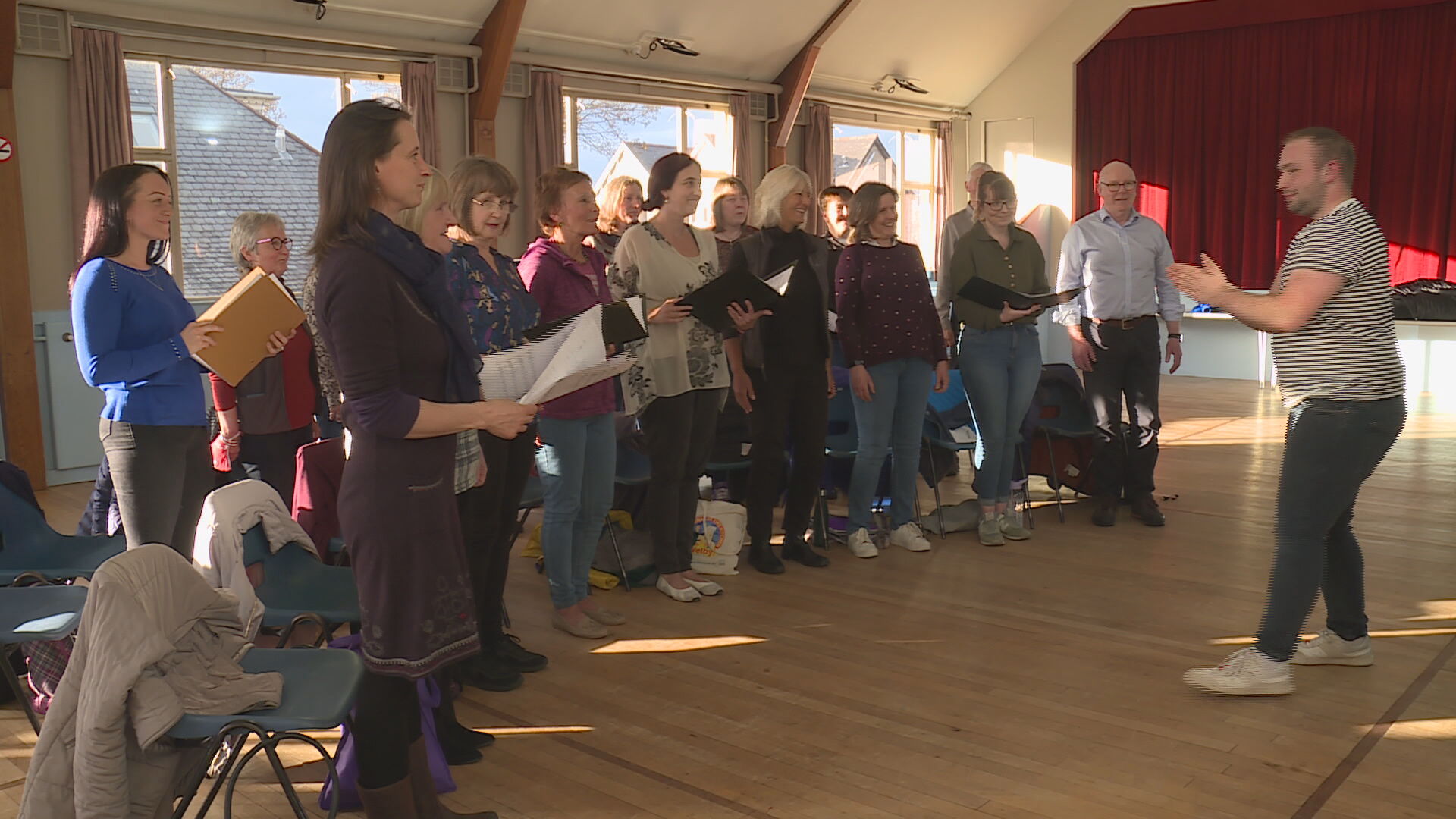 "It wasn't what you call a whirlwind romance, but we got there in the end," she said.
The choir attracts singers aged from 18 to 80 who meet for weekly rehearsals.
They are brought together by a love of Gaelic singing and a commitment to preserving the culture. Mary Anne Kenyon has been a member for 25 years.
"I was brought up in a Gaelic household in Wester Ross and I think it's important to keep our heritage alive," she said.
"A lot of people, although they don't speak Gaelic, love the Gaelic music and culture. It's great that it's been going for 70 years.
"It's wonderful meeting people from all over the Highlands and Islands with the same interest. I just love looking forward to the choir every week."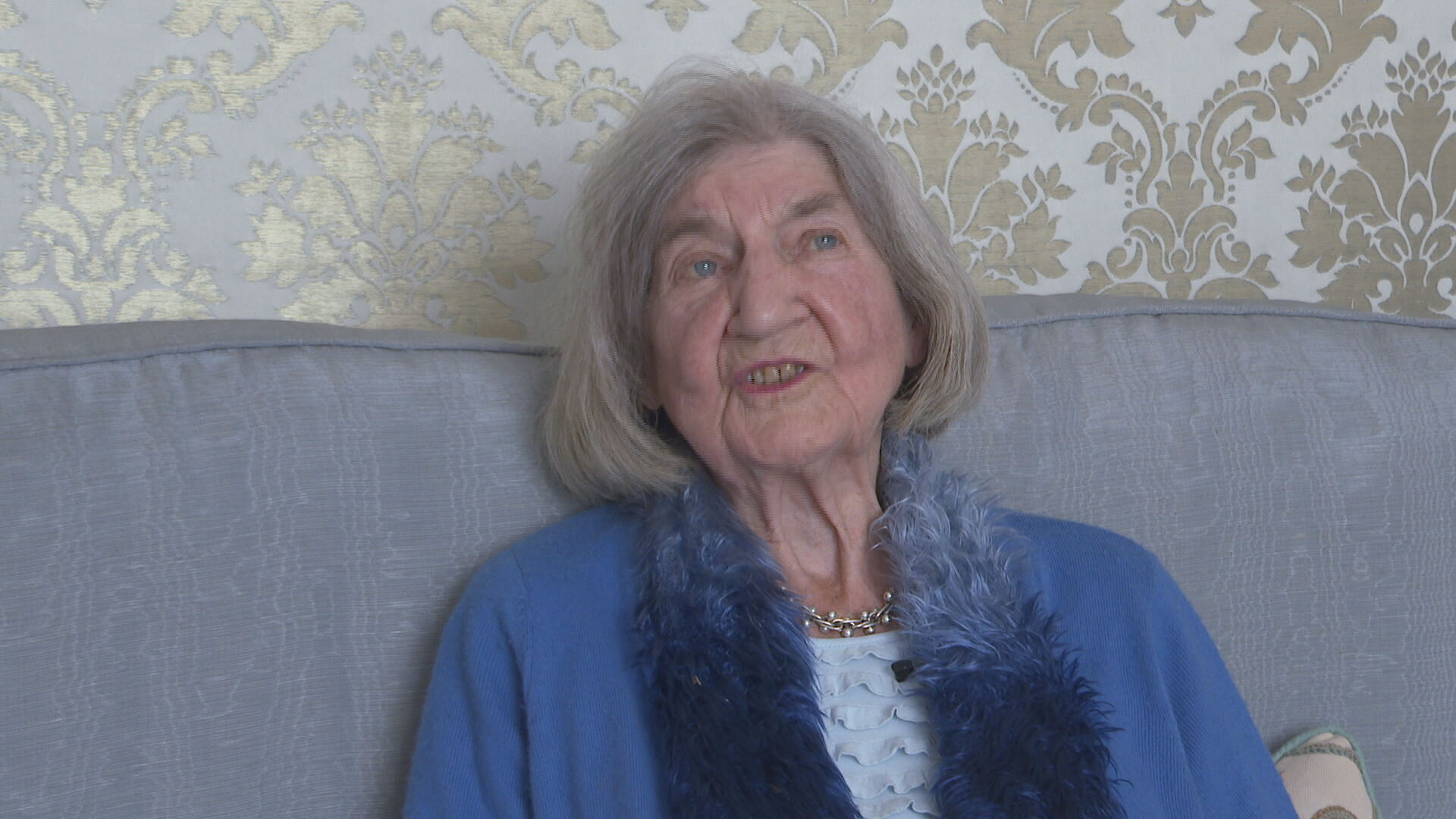 The choir has competed at the Royal National Mod for seven decades. In their last competition before Covid, their performance won the prestigious Puirt a Beul trophy under their new conductor Kerrie Kennedy.
The event is the highlight of their year.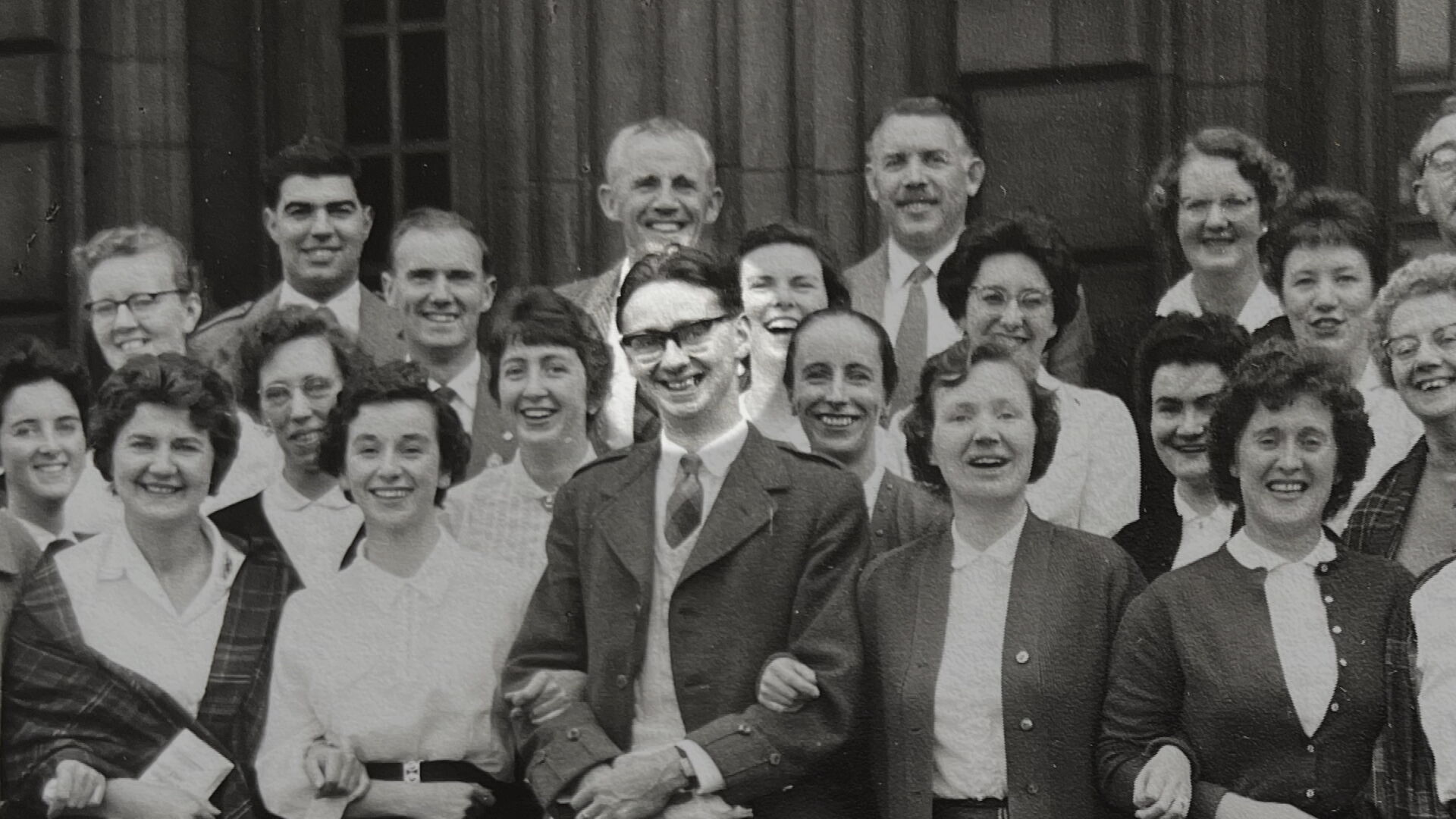 "We had lovely parties at the Mod, it was great absolutely wonderful," remembered Gladys. "You go on and sing your piece and you have this big crowd, it's great."
The group hopes to prove it's still on song by releasing a new EP to celebrate 70 years of singing together.