A husband and wife are set to drive between the North and South Poles in an electric car.
Chris and Julie Ramsay, from Aberdeen, will take on the 17,000-mile journey through the earth's toughest terrains to raise awareness of climate change.
They will start their expedition at the Magnetic North Pole before driving through 14 countries, finishing their gruelling trek at the South Pole.
"We are going to go through every weather possible in terms of temperature and road terrain," said Julie. "From the extreme polar terrain to the mountainous terrains of Andes and Patagonia."
The almost year-long adventure is due to begin in less than a month, keeping the couple busy 24/7 – and Chris is well aware of the dangers.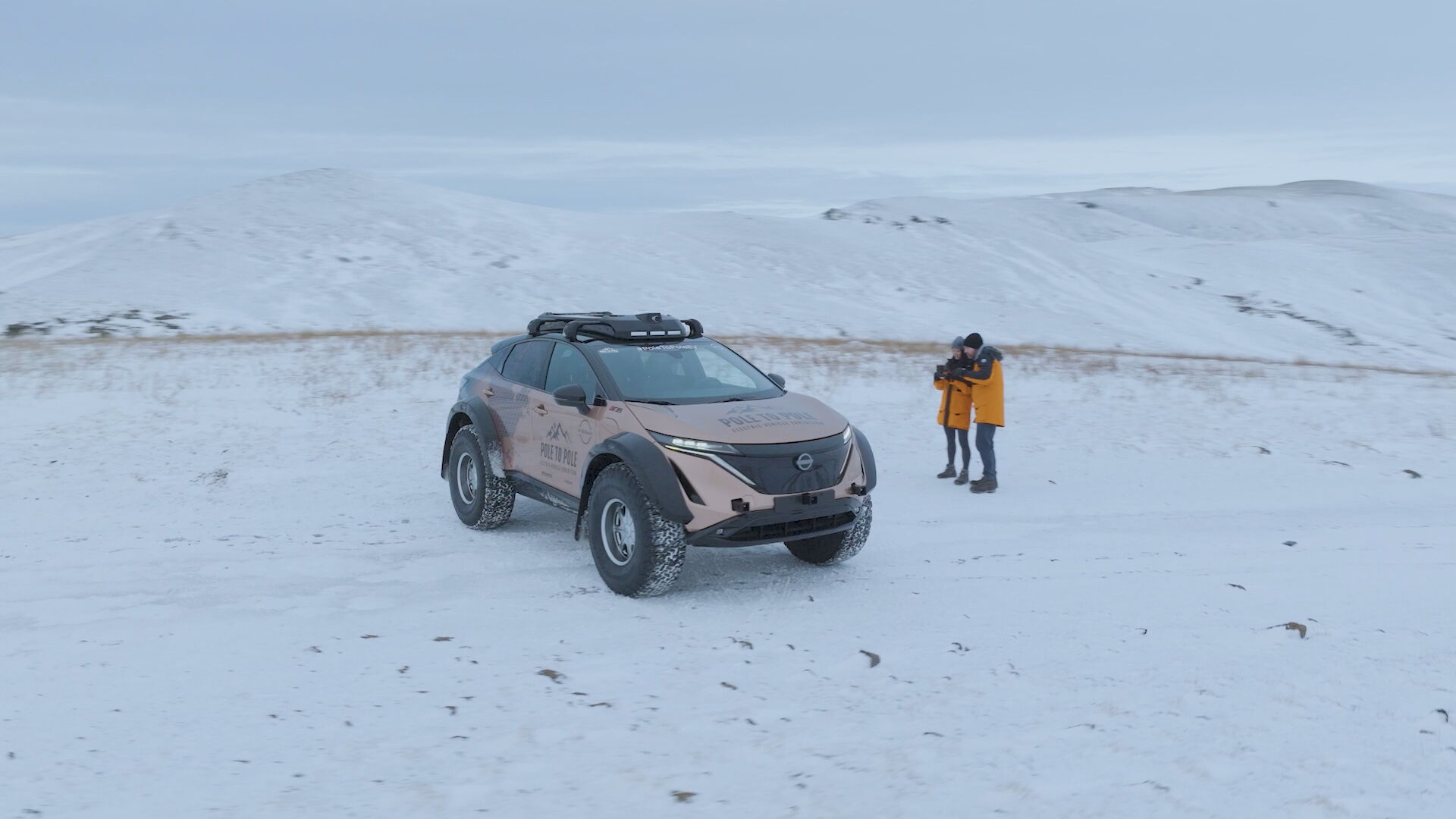 "The North Pole is the home of the polar bear, so we will be treading as lightly as we can through those regions," he said.
"But it's 80% sea ice and that's why we need to leave the Arctic by April because unfortunately sea ice is melting."
Having previously worked in the oil and gas sector, Chris and Julie now describe themselves as "full-time adventurers".
They are keen to show exactly what an electric car is capable of – even in areas lacking infrastructure for charging.
Chris said: "We've developed a portable wind turbine trailer which will house a five-kilowatt wind turbine.
"The plan is to have the renewable energy elements that we have in abundance on this earth to charge the car as we travel.
"It's about showing that electric vehicles are capable – they are exciting, they are great to drive."
In 2017, the pair – who are still raising funds for their latest trip – travelled from London to southern Serbia as part of the Mongol Rally, a journey spanning 10,000 miles.
But while many couples might find short drives together a stressful experience, won't it be a monumental test of their relationship?
"There's going to be a few colourful conversations, but it's part of a strong sturdy relationship that you can shout at each other – we are a married couple after all.
"We just have to remind ourselves that the purpose of this is not about us but the bigger message we want to share."
STV News is now on WhatsApp
Get all the latest news from around the country
Follow STV News
Follow STV News on WhatsApp
Scan the QR code on your mobile device for all the latest news from around the country