Demand for basic necessities from hundreds of families in the north-east has soared, according to an Aberdeen charity.
Abernecessities is providing more baby milk and warm clothing than ever before – and expects it to rise as the cost of living soars.
They say families are struggling to feed, bathe and clothe their children.
That includes Jasmine Knox and Charlie Donald, and their baby Ivy, who was born on Christmas Eve 2021.
Jasmine, 19, said that bringing her first child up "in the world the way it is today" was "very scary".
In the cold winter months, they've already had to make sacrifices, such as cutting off the gas to afford electricity.
But they aren't alone, as thousands of families across the country are in the same position.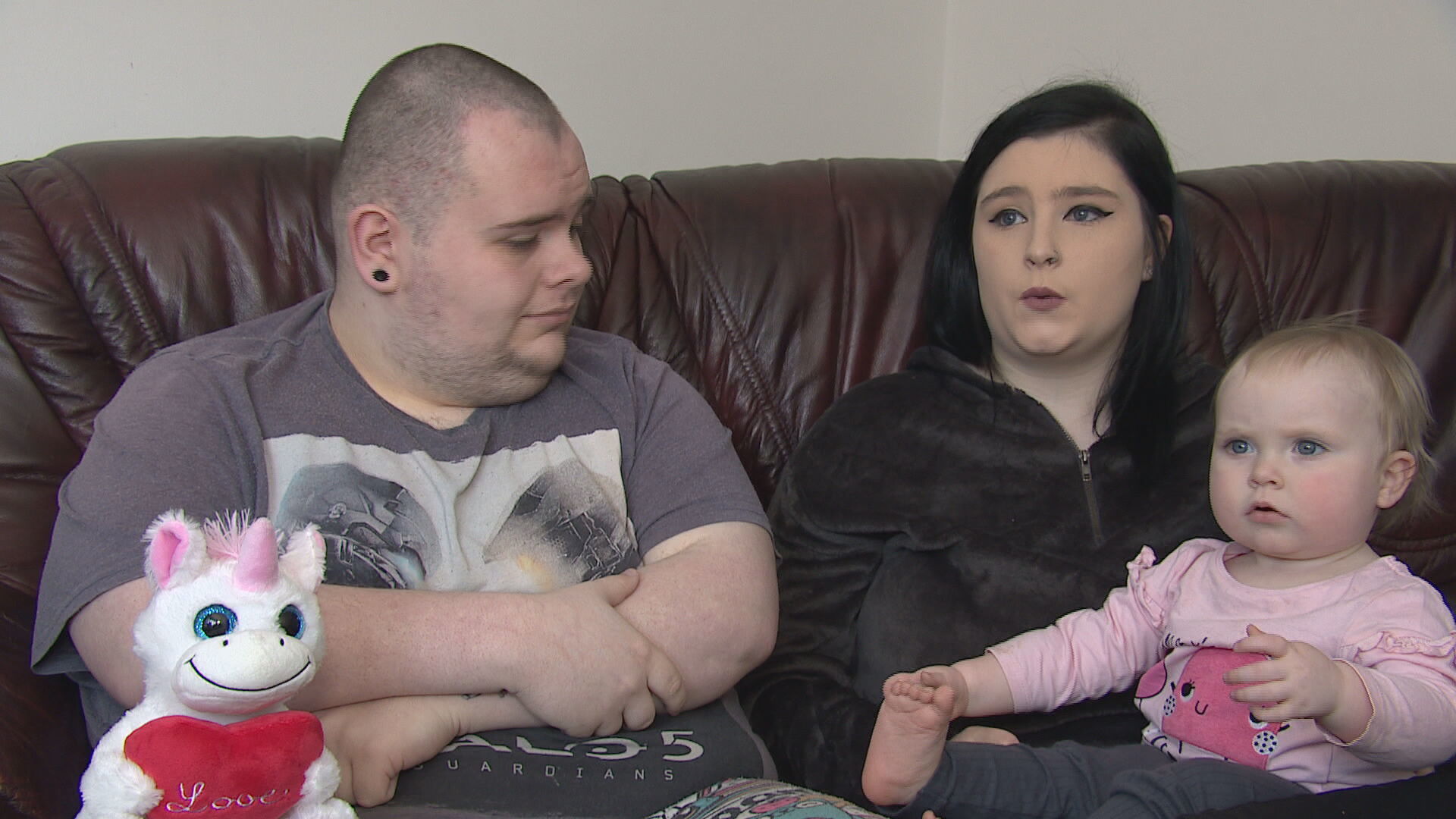 Local charity Abernecessities, which provides essential items in the Aberdeen and Aberdeenshire, said it had gone from supporting 250 families a month to the same number in a week.
Charity founder Danielle Flecher-Horn said the number was expected to rise by another quarter in 2023.
She said: "We are starting to see numbers creep up again and also seeing a huge rise in emergency applications whereby children need essentials delivered to them within 24 to 48 hours.
"When we talk about that, it's nappies, formula milk and families unfortunately fleeing domestic abuse, so really desperate situations."
The charity has made a huge difference to the lives of Jasmine and Charlie.
"If we didn't get the help, we wouldn't be where we are right now," said Jasmine.
The couple have received full wardrobes of winter clothes for Ivy, including snow suits and boots to keep her warm in the snow.
They've also helped with baby food, which the couple have described as a "godsend".
Jasmine said: "There was quite a few times it was either us or Ivy, and obviously we chose to feed Ivy.
"There's been quite a few times we've gone with nothing to give Ivy everything she can have – and that is the sad reality of being on benefits."
STV News is now on WhatsApp
Get all the latest news from around the country
Follow STV News
Follow STV News on WhatsApp
Scan the QR code on your mobile device for all the latest news from around the country