More than four months to the day he went missing, a body has been found in the search for 16-year-old Liam Smith.
Thousands have been keeping across developments in the hunt for the missing teenager from Aberdeen, attracting widespread attention.
The teenager was last seen on November 17 boarding a bus from the city to Banchory.
The search has gripped Scotland, with hundreds of reported sightings being dismissed, divers, dogs and helicopters being called and CCTV footage being trawled through.
Police issued a brief appeal for the teenager on Facebook on Sunday, November 18 – a day after he went missing.
Just three paragraphs long, it was hoped enough detail was provided to find the teenager, who at the time, was last seen the previous day at noon on Queens Road in Aberdeen.
A day later, CCTV was released of Liam buying food from McDonald's before it emerged he boarded the 202 bus from Union Square to Banchory.
Three days had passed and with no sign of Liam, his family were becoming "increasingly concerned for his welfare".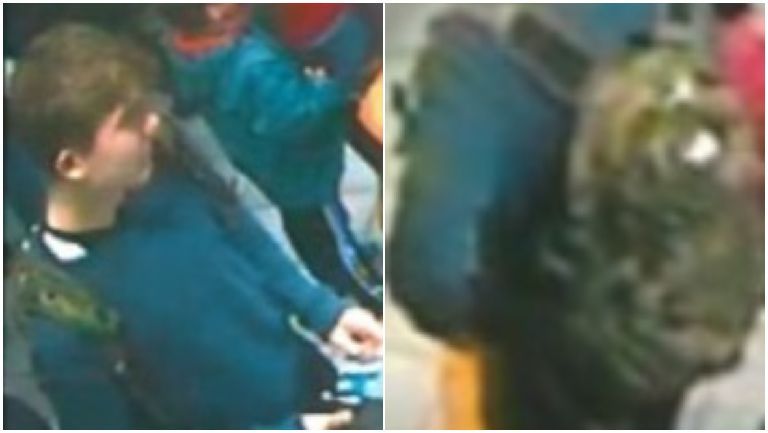 It triggered a statement to be released from his mum, Alix, who was "completely shocked and devastated" by his disappearance.
She reiterated to Liam he was not in trouble and just wanted to make sure he was safe and well.
More CCTV was released showing the teenager going into Union Square shopping centre before boarding his bus.
As searches entered into a fifth day, divers were then called to the River Dee in Banchory.
Teams kayaked towards Aberdeen while land searches took place at Crathes – but there was still no sign of Liam.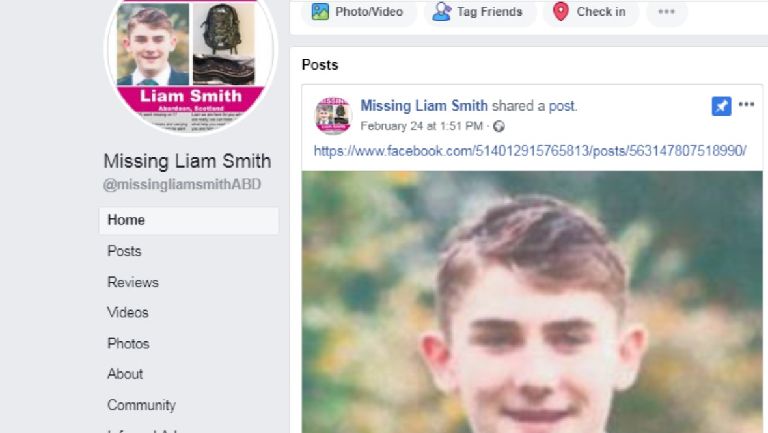 It was clear concerns were starting to intensify and a Facebook page was created in a bid to gather momentum in the search to find him.
The page has attracted 18,000 followers who shared the message widely.
As 11 days passed, almost 140 sightings of Liam were dismissed by police.
Officers received 139 sightings of Liam from the public in various locations across the north east including Inverurie, Kemnay and Rothienorman.
Chief inspector Martin Mackay reiterated their time was "extremely precious".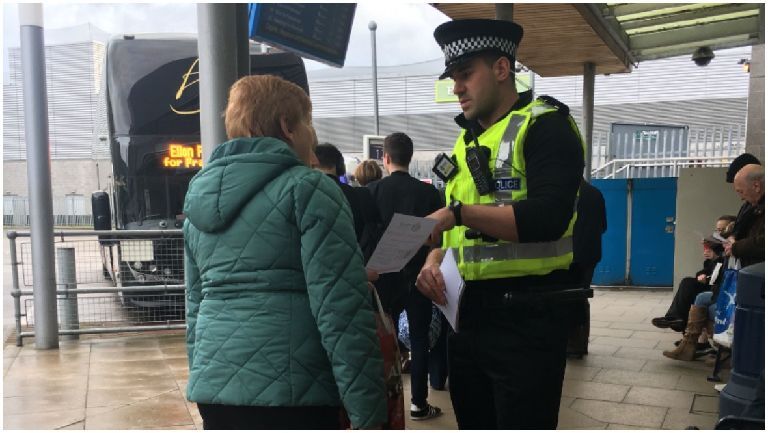 High-profile figures including Scotland manager Alex McLeish joined forces with the police to record a video message urging football fan Liam to get in touch.
He said: "This is an urgent appeal for anybody who knows the whereabouts of Liam Smith.
"Liam, if you're watching this message, please come home. Your mum, Alix, and your family are very anxious to see you returning."
Other well-known figures including reality TV star Scotty T also recorded videos in a bid to help.
He said: "I love you kid. I hope you're alright."
An image of a camouflage backpack of the type that the teenager had when he went missing was released by police.
When last seen, Liam was wearing a dark top, blue jeans and Nike Air Max trainers.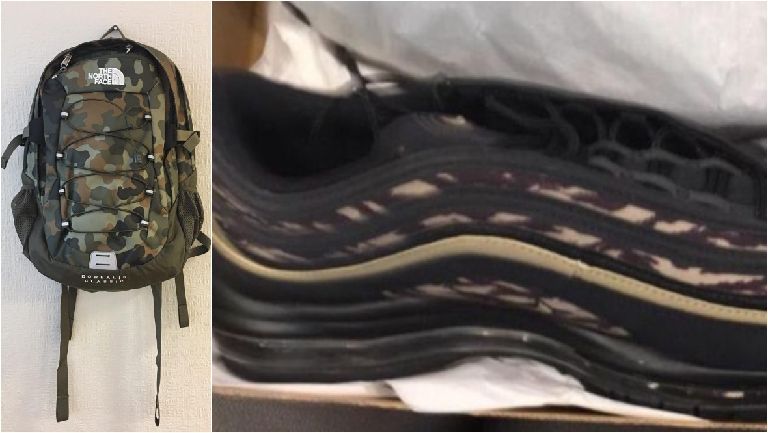 Liam Smith's family said they were still hopeful he would be found, five weeks on from his disappearance.
They said: "We understand the public's interest and we really do appreciate the support everyone has given by sharing the posts and putting up posters."
In the days leading up to Christmas, Liam's mum Alix expressed the torment she was going through at not having her son with her over the festive period.
She said: "The prospect of Christmas without him is a really difficult situation for us to face.
"Police officers have been out searching the areas that Liam was last seen every single day since we reported him missing and we are truly grateful for everyone's perseverance in trying to locate him."
Months had passed and Liam still remained missing – prompting police to scale back their searches.
Officers reiterated it would remain as a "standard long-term missing person investigation".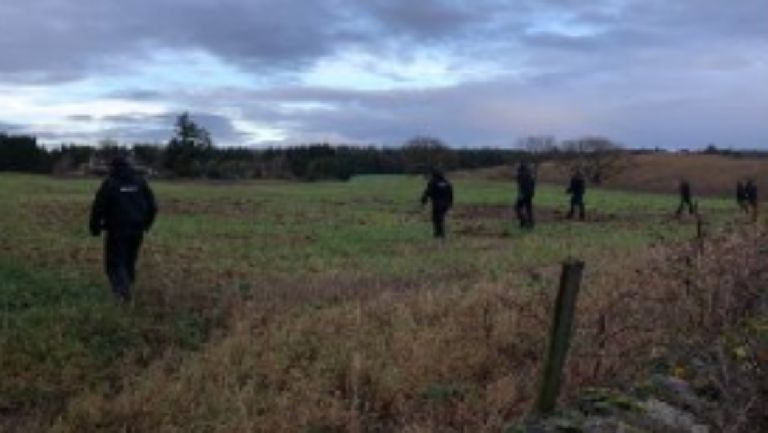 Chief inspector Martin Mackay said: "The response from the public to our appeals has been overwhelming and the communities of Crathes and Banchory have been particularly supportive.
"Extensive enquiries and intelligence-led searches have been carried out which has been challenging due to the difficult terrain."
After three months, the family said they were starting to be "realistic" about the search for Liam Smith.
They said: "While we continue to hope that Liam will be found we are being realistic about the challenges around finding him.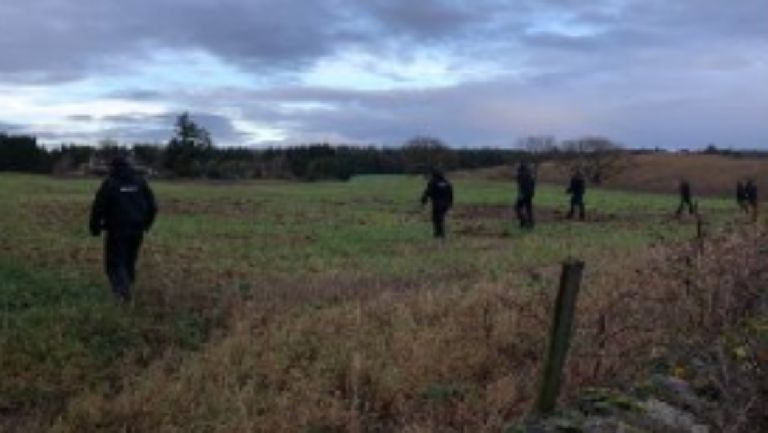 "We believe that Liam wasn't feeling himself at the time he went missing and we would encourage any teenager who is feeling overwhelmed to speak to someone about their feelings."
Police confirmed a body had been found in woods south of Banchory in Aberdeenshire on Friday.
Liam's family were told of the discovery, which was made by a member of the public at 3pm.
Formal identification has yet to take place and police remain in the area while investigations are continuing.
The discovery is not being treated as suspicious.